Two Billings Democratic lawmakers are being called out for putting their own names on opinion editorials penned mostly by a hospital and insurance lobbyist.
The Washington Post reports that state Sens. Jen Gross and Kathy Kelker submitted to The Billings Gazette and Missoulian newspapers opinion editorials with language fed to them by Montana lobbyist John MacDonald.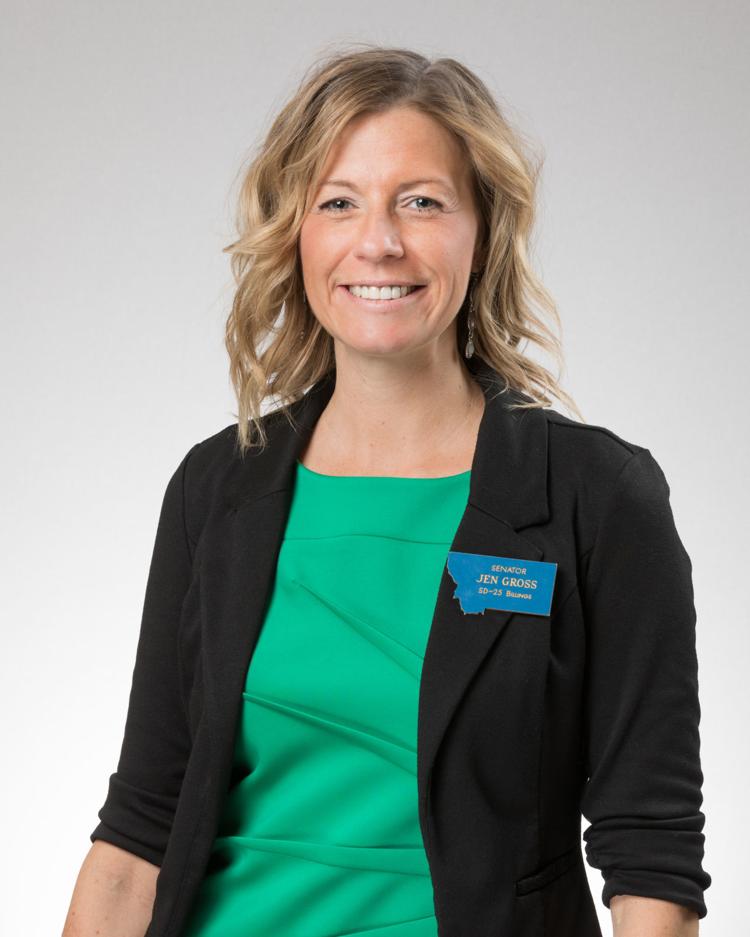 Gross told the Post that MacDonald was working for Partnership for America's Healthcare Future. The Center for Responsive Politics reports that the Partnership for America's Healthcare Future has spent hundreds of millions opposing Medicare for all, a plan popularized by presidential candidates Sen. Elizabeth Warren, D-Mass., and Sen. Bernie Sanders, an Independent from Vermont. PAHF represents major drug companies, private hospitals and health insurers.
On Monday, MacDonald, who does lobbying and public affairs work and research, told Lee Newspapers that he can't discuss any clients that he has worked for but did say he does not lobby for the partnership.
Kelker said she's authored many op-eds submitted under her name and has said many of the same things offered in the op-ed submitted to The Gazette.
"Everything that happened is pretty clear," Kelker said. "Those who have worked with me before know that I have written lots of op-eds and I've written them myself."
Gross said Monday she had no more to say about the letters.
"I've already said everything I'm going to say about it at this point," Gross said. Gross told the Post she'd done nothing wrong or unusual by lending the credibility of her office to the health care lobby's message. She told the Post half of her op-eds were written by someone else. She said she would have put the letter in her own words if she could do it over again.
On Twitter, Gross defended her actions as something all politicians without the benefit of paid staff do. The defense came as a supporter of Medicare for all questioned whether lobbyists were writing Gross' tweets, as well.
"Did you write this, or did a lobbyist write it for you? If a student is facing a deadline and have not done their assignment, is it OK to hire a lobbyist to do their homework for them?" asked one commenter.
Gross replied, "Is it OK for a member of Congress or a state legislator who is actually paid a living wage to have a staff member write articles, newsletters emails and letters to constituents on their behalf? Should it be disclosed that an intern wrote an op-Ed for Senator Daines, for example?"
Criticism of the Billings legislators came from the left. The Post credited a group identified as Medicare for All Now with providing copies of emails between MacDonald, Kelker and Gross. Additionally, the group provided similar documents for Republican Steve Huffman, a state senator from Ohio, who submitted as his own content fed by Kathleen DeLand, an Ohio lobbyist.
DeLand's emails to Huffman's Ohio staff include the acronym "PAHCF" in a subject line. DeLand did not return requests for comment about whether she had been hired by the group.
The Post article marks the second time in two months that Montana politicians made the news for lending their names to lobbyists' agendas. In October, Montana Public Service Commission Chairman Brad Johnson passed of a letter to the Federal Energy Regulatory Commission as his own, but it was actually from coal lobbyists.
— The Associated Press contributed to this report.
Get Government & Politics updates in your inbox!
Stay up-to-date on the latest in local and national government and political topics with our newsletter.