Three years ago in northeast Montana the oil wells pumping in the Bakken field were surrounded by the budding production of another kind of oil — CBD oil.
It wasn't known at the time that the boom-bust cycle of crude oil would be mirrored in the emerging CBD market, and what was once thought to be a future commodity is now a pariah for area farmers who gave it a shot.
Beau and Amber Anderson were among those farmers. They saw industrial hemp as a way to put their family farm on the cutting edge of something new. They knew the recently legalized crop was key to producing over-the-counter remedies and an FDA-approved pharmaceutical to treat seizures. It helped that the Andersons had been looking for a new crop to rotate through their 3,500-acre operation spanning the frontier between Montana and North Dakota near Bainville.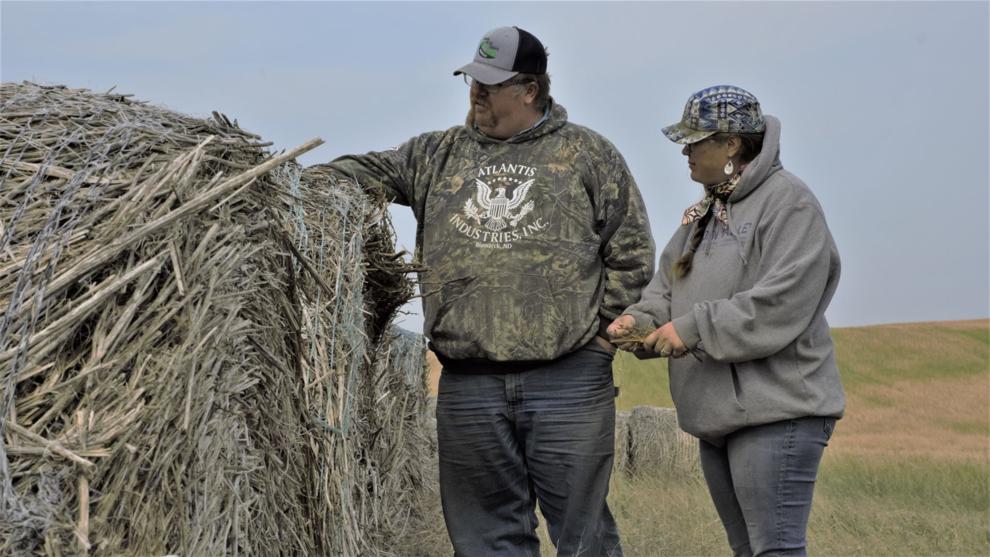 So in 2018, they planted hemp for the first time on the Montana side of the farm due to North Dakota laws limiting the crop. Sweetening the deal was the contract they signed with a CBD oil company guaranteeing a return on each acre planted so long as they met certain production goals. After negotiating a contract with the help of a lawyer, the Andersons — and 22 other farms in the area — thought they had a sure thing.
Under the contract with Utah-based USA Biofuels, the farmers would get up to $600 an acre if they grew hemp and delivered 25% of an acceptable harvest, or about 250 pounds of raw hemp per acre. USA Biofuels was a shell company for a Canadian-based company called Vitality, LLC, that eventually became owned by a now-insolvent Canadian CBD producer called Eureka93.
Eureka93 defaulted on the contract, which led to a Roosevelt county jury awarding a $65.5 million judgement for breach of contract and punitive damages against all three companies, an associated company and some of their owners. The verdict is believed to be among the largest in the state's history.
Transition and problems
Beau Anderson is a third-generation farmer. He grew up in Bainville but lives two or three miles across the border in North Dakota. He bought the place and harvested his first crop there in 1999. Nineteen years later, Beau's brother, who farms in Montana, approached him about growing industrial hemp for USA Biofuels. Beau was skeptical. His knowledge of hemp farming was that it had mostly flopped, was tightly regulated and harvests for human consumption were difficult. In short, it was not a good investment.
But the two brothers met with USA Biofuels to hear them out. The company wanted the Andersons to raise 5,000 acres of hemp for CBD oil. Beau thought it risky to put that much of their land into the commodity. He proposed Biofuels approach a group of farmers instead, and the company made its pitch to some 30 northeast Montana farmers brought together by the Andersons. Some farmers agreed. Others walked away.
Biofuels contracted more than 22,000 acres of hemp across the region. The Andersons' share was just over 600 acres, or a little over a fifth of their total farm capacity. With the agreement they stood to gross some $280,000 on the deal.
"We could have raised all that [USA Biofuels] wanted," Beau said. "The reason we did it the way we did was because if we'd have raised all 5,000 acres and they did this to us, we'd have been broke a long time ago."
Eureka93 agreed to provide the seed and pay $100 per acre once planted. After harvest, the farmers would get the $400 more for each dry-land acre and $600 more for irrigated acres.
Problems began immediately, but not with the crop.
USA Biofuels was late getting the seed to the farmers, and when the first shipment of seed did arrive, there was not enough to cover the contracted acres, Beau explained last month. It took weeks and two more shipments to get all the seed in the ground.
And then, once they did get planted, their initial payment never arrived. After weeks of asking, the farmers threatened to sue. The company paid the initial installment in August from an account belonging to Vitality.
Speculators and traders
Hemp is marijuana's lame cousin. Legally it contains less than 0.3% of THC — the mind-altering compound found primarily in marijuana at a range of 4% to 25%. What hemp does have is an abundance of Cannabidiol or CBD. Because of hemp's close association with marijuana and the presence of THC, the federal government in the 1970s listed it as a schedule one narcotic, the most serious drug classification on the books.
Industrial hemp is used in rope, clothing, cereals and other industries. Its legal status would not change in Montana until 2017 when a group of farmers and lawyers successfully lobbied to legalize large-scale hemp farming and open up the commodity for production.
Among those farmers and lawyers was the Andersons' lawyer, Ross Johnson. His family farm pushed for hemp's legalization and have grown it on their land near Great Falls. Johnson and his partner Ben Snipes, of Odegaard Kovacich Snipes, heard about the farmers of northeast Montana and reached out.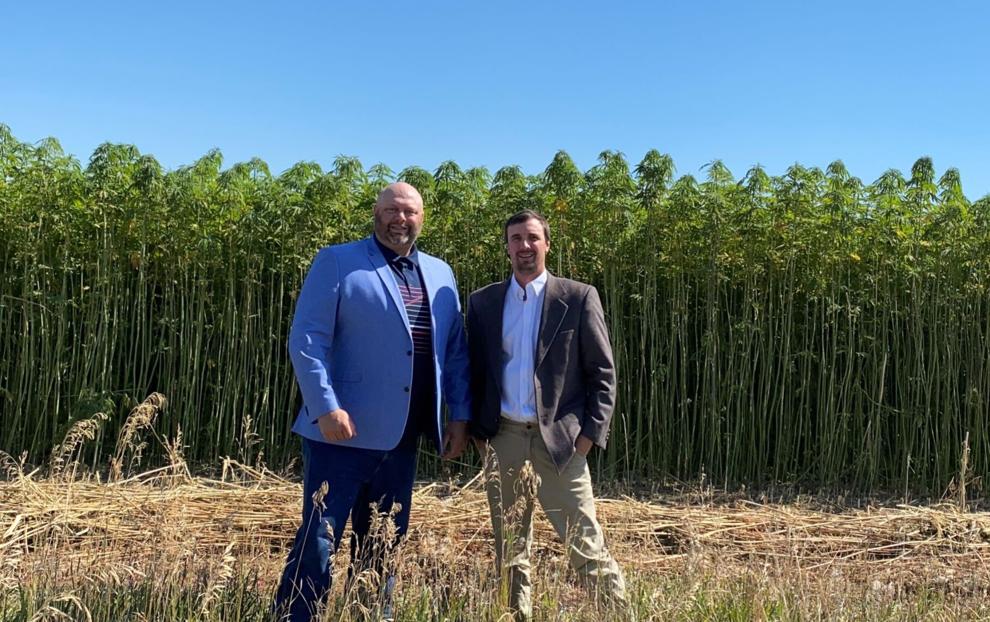 In 2018, the federal farm bill legalized CBD for use in over-the-counter products and a prescription drug to treat seizures. Industrial hemp became an appealing crop. That brought some companies to Montana in search of growers.
In Canada, Vitality, later Eureka93, was looking to capitalize on CBD's growing market. In a September 2018 article Rolling Stone reported the Brightfield Group predicted the CBD market could reach $22 billion by 2022. In 2021, the group estimated CBD would do only $5.3 billion in retail sales, but the group still anticipates CBD sales could reach $16 billion in the next five years.
Eureka93 owned a CBD oil factory in Eureka off Highway 93 (hence the name). They bought Vitality and other companies and formed an amalgamation to list publicly. They pushed for an IPO on the NASDAQ or Canadian market. Brochures touted their capacity as one of the largest CBD companies in North America.
Part of that positioning was the thousands of acres of contracted hemp growing across Montana. The company valued those acres in the hundreds of millions. It cited its IPO ambitions to farmers later on when it would prevent them from selling off rapidly decaying bales of hemp in late 2018 and most of 2019. But ultimately, the company's IPO fell through.
Commodity trading in Montana requires a dealer license. It is set up that way to protect farmers and their operations from deals that are not always above board. As part of the process the state requires a bond.
Beau Anderson reached out before signing the contract to the Montana Department of Agriculture to ask if hemp was a commodity and if USA Biofuels was licensed to trade in commodities. The department said hemp was considered a commodity and USA Biofuels was not licensed at the time, but was working on licensing. Vitality did eventually acquire a dealer's license with the state and paid a bond of $25,000. The contract with northeast Montana farmers was for millions of dollars.
"I asked [DOA]," Beau said, "'How in the hell do you let a company that comes in and contracts 20,000 acres of hemp at $500 an acre — so you know what that value is — and they ended up with a [bond] for like 20,000 or 25,000 bucks."
The Andersons have filed to claim the bond, but so have dozens of other farmers.
The harvest
All things considered, hemp did well in northeastern Montana. The Andersons said the various farms growing the product saw every condition imaginable. From dry to wet and everything in between, the crops were decent.
Some challenges of raising hemp for human consumption, like the production of CBD oil, manifest at harvest. It should have been a red flag, Beau explained, when the company had no input when it came to harvesting the crop as to how it should be cut, stored or packaged.
When the plant matured, Beau swathed it, let it dry like alfalfa and then baled it. The only thing they needed to do now was wait for USA Biofuels to pick it up and deliver it to Eureka93's plant. That never happened and for the second time that year, the company failed to pay what was owed according to the contract.
After consulting the company, the Andersons and the others ended up stacking thousand pound bales in fields along roads. It waited there for transplant.
The only drawback they found was that the plants reeked of a "skunky smell."
"Agronomically, it was fun to raise," said Beau. "It was fun to watch it grow."
The legal battle
Neither party to the lawsuit denied the contract had been breached, and before the trial began a judge had ruled in a summary judgment that the defendants were all responsible for the breach of contract. The judge also let the claims for damages continue.
So what was at issue during the 2021 trial was whether or not the farmers were entitled to damages. The farmers said they could have recouped some of their costs had they been allowed to sell off the hemp bales before they had degraded.
"Defendants made repeated representations to Plaintiffs that they would receive what Defendants owed them with knowledge of their falsity, and Defendants concealed material facts with the purpose of depriving Plaintiffs what they were owed as well as lulling Plaintiffs from exercising legal rights to seek other methods of recuperation," stated Roosevelt County's District Court Judge Katherine Bidegaray in her finding.
The company prevented the farmers from selling off the bales, because they were still listing them as assets in presentations to investors and in statements used to get their commodity dealer's license with the state. Had Eureka93's amalgamation successfully listed on the NASDAQ at the intended IPO price, Kenney's, Hoggan's and Rendimonti's ownership in the companies would have been worth $100 million, the judge recounted in the finding.
While some farmers, like the Andersons, planted hemp on only a fraction of their farms, the damage was done but not widespread or crippling. They had other crops to rely on. Others, however, planted it on large portions of their land causing massive damage and emotional turmoil, claimed the lawsuit.
The defendants' attorney, Mark Parker of Parker, Heitz and Cosgrove in Billings, argued the case was no more than a contract that could not be satisfied because the CBD speculation of those involved collapsed. He likened the collapse to similar commodity collapses of years past — emus, chinchillas, Jerusalem artichokes and so on.
Parker said the contract in this case required the product to be sold and money made before payment could occur. That was not possible after speculative CBD prices collapsed, and the company was left with nothing to pay, he said.
The jury awarded $65.5 million. They assigned $10 million in damages to each company — USA Biofuels, Vitality, Eureka93 and Surety Land Development — and they assigned $5 million in damages to owners and agents of the companies named Corey Shirley, Owen Kenney and Kent Hoggan. Shirley, Kenney and Hoggan along with Surety Land Development were represented by Parker.
No attorneys represented the now-defunct USA Biofuels or Eureka93. Both are limited liability corporations. Parker separated his clients from Eureka93 saying the founders of Vitality were made minority owners in Eureka93 when the companies merged. USA Biofuels had been a shell company for Vitality.
David Rendimonti was assigned a comparatively low $1 million dollars in damages, because he was the only defendant to show evidence of the total value of his net worth according to court documents. Rendimonti's attorney did not respond to a call to his office before press time.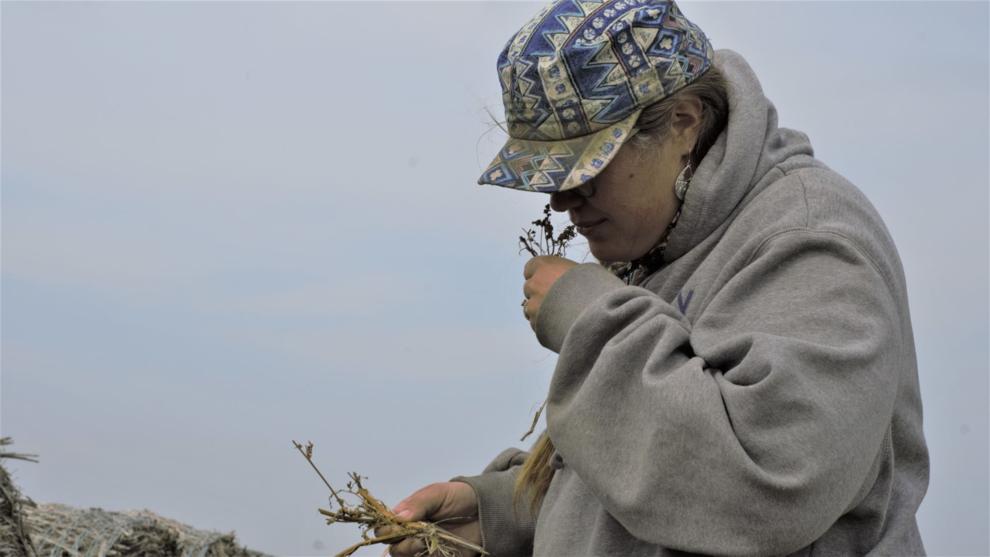 The future
Parker has since filed a notice of appeal. He said the basis goes back to his original argument that this was a contract left unfulfilled and therefore does not warrant punitive or emotional damages.
Snipes and Johnson said they also have some legal hurdles to jump through to make the verdicts enforceable in other jurisdictions, like Canada and other states. So, it's not clear when the farmers will get paid, if ever.
As for the Andersons they're not sure they'll raise hemp in the future. The crop was easy enough to raise, but harvesting has some technical difficulties depending on the intended use. It smells awful. But as a rotational crop, it had benefits as a detoxifier, the Andersons explained. Whatever they decide, the crop would need to be worth the risks involved to secure their future.
"We were looking at it as an investment for our children's future," said Amber Anderson. She said the promise of high returns on hemp and CBD oil made her optimistic rotating the crop into their operation would pay off. They could use the standard crops to finance and run the farm like always and use the returns from hemp to plan for college for their four kids and possibly retirement. "We saw it as, if this works out this year awesome, now we have a little bit of security for us."