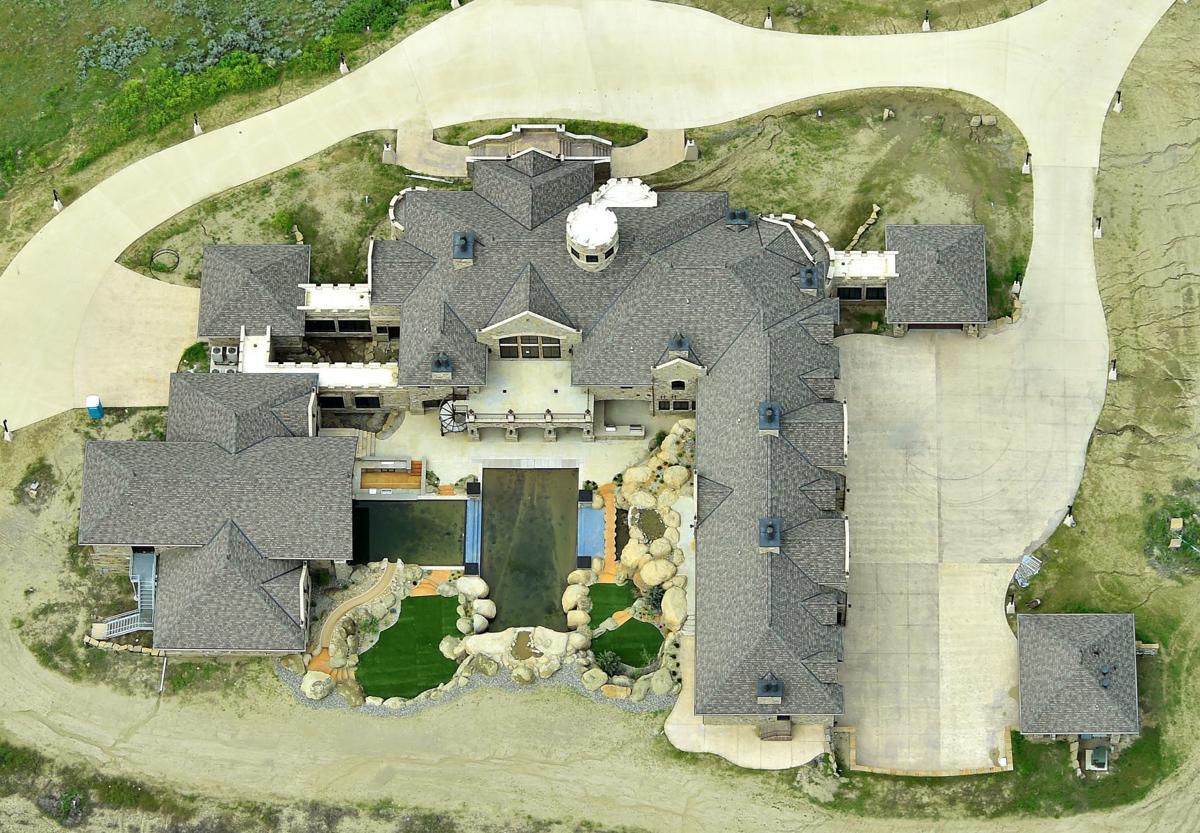 The contractors who built a con artist's Billings mansion were sentenced to probation on Friday for tax evasion.
James and Timilynn Kisling were ordered to serve five years of probation and pay a $50,000 fine each at their joint sentencing hearing in U.S. District Court in Billings.
Together, they're required to pay $678,755.55 in restitution to the federal government, which includes interest on the unpaid taxes and a mandatory penalty. 
The Kislings, owners of Kisling Quality Builders, built a 26,000-square-foot mansion in Billings' Ironwood subdivision for disgraced coal magnate Larry Price Jr. Price has admitted stealing $40 million through various schemes and is set to be sentenced in October in Missoula. 
The Kislings built a separate $526,132 home for themselves and rolled the cost into the price of their client's $10 million mansion. Price then deducted the costs of the Kislings' home from what he paid them, so the compensation was never reported to the IRS as income.
They followed a similar route when borrowing $275,000 from Price for a land purchase in Wyoming.
The couple pleaded guilty in December.
In court Friday, they said when Price approached them about the job in late 2012 or early 2013 it seemed like a big opportunity.
"I knew I could showcase my talent," James said. "It would be a milestone in my career."
The Kislings said that Price began paying them late, then stopped paying them a profit but only for the materials, forcing them to dip into savings to pay subcontractors. It was then that they "made the poor decision to defer reporting of their income in an effort to minimize their debt," defense attorney Vern Woodward wrote in a sentencing memorandum.
But prosecutors wrote in their sentencing memorandum that the Kislings hid their income from the IRS relatively early on in the multi-year construction project, at a time when Price was still paying for both materials and labor.
Prosecutors also questioned the idea that the Kislings were ultimately planning on paying the dodged taxes, noting they'd had years to do so before federal investigators began looking into them.
"The facts are that the Kislings entered the scheme while collecting millions from Price and spending freely on toys and new business ventures, and, far from paying up, they continued to conceal the crime until caught red-handed," prosecutors wrote.
Judge Susan Watters said she could see no other motivation for the crime "other than greed and opportunity and privilege."
But Watters said a financial penalty was more appropriate than the 30 months (or 2.5 years) in prison that prosecutors wanted to see. The guideline range called for 30-37 years in prison.
Watters noted that the prospect of prison seemed daunting to the couple, and that they seemed to feel a lot of angst regarding the day of sentencing.
"You aren't individuals who are used to the criminal justice system," the judge said.
Aside from a drunken driving-related offense for James, the couple had no criminal history and had been productive members of the community, Watters said. They'd shown "genuine remorse."
Watters noted that the Kislings weren't the first to come before her in connection with crimes tied to Price. She said many of them were otherwise law-abiding but had gotten caught up in "sort of a jet setter's lifestyle" and lost their way.
The judge said that taxes fund basic governmental services that everyone depends on.
"Sure, nobody likes it, but it's your civic duty," she said.