RONAN — This month marks two years since William Patrick Conko-Camel was murdered near Dixon on the Flathead Indian Reservation. 
His family wants justice for their pain, their own safety.
But beyond all else, his nieces, nephews, sister, brothers and mother want justice for "Bill."
For William Patrick Conko-Camel. 
Without the closure that comes with a confession or a conviction, time can lose its rhythm, becoming both perpetual and elastic. For Bill's older brother Zachary, the rawness of his death can feel like 10 years ago. Other times, it can feel like just two weeks ago.
"Time just goes back and forth," Zachary Conko-Camel said behind a mask during an interview at his sister Hank's home this week.
For Bill's sister Hank Conko-Camel, autumn has arrived, delivering chores she does every year, as well as some of the last memories she holds of her brother, a Golden Gloves boxer and the handyman of the family.
"That was the last time I had with him," she said, sitting among family at her home. "It's two years later, but I'm doing the same thing. I'm getting ready for the winter, putting everything away, and that's what Bill was doing. So, yeah, I talk to him when I go outside. I say, 'Bill, where are you? Just show me a sign, that's all I want. Just show me a sign that he's here and he can hear me.' I haven't got the sign I wanted, but he knows I'm not OK yet. He knows I can't handle it yet. So he'll stay away until I'm ready."
The Sanders County Sheriff's Office, thus far the lead investigating agency in her brother's case, has remained active, and the investigation is far from sitting on a shelf, Hank Conko-Camel said. Still, after two years, the Sheriff's Office earlier this month asked the Confederated Salish and Kootenai Tribes to assist in the pursuit of Bill Conko-Camel's killers. The announcement came on Oct. 5, the anniversary of Conko-Camel's death, and just days after 20-year-old Preston Rossbach, of Dixon, was sentenced on a separate homicide in Missoula County. Nineteen-month-old court documents in Rossbach's case not only tie him through witness statements to the death of Bill Conko-Camel, but lay out the information his family has known since the day after his killing.
"Bill's been here two years," Zachary said, pointing up to the bright red urn holding his brother's ashes. "It's time."
William "Bill" Patrick Conko-Camel was 49 years old, a veteran and a handyman, but that hardly covers any ground on who he was.
"He was such a lively boy," said Bill's mother, Millie Camel. "Even when he was little, I used to call him my little bumblebee, always into trouble and mischief."
Conko-Camel was the second-oldest of four siblings. The family grew up here, and in Idaho when their father, Henry Camel Sr., went to work there, then returned to Montana in time for Conko-Camel to finish high school. Conko-Camel left the reservation after graduating high school and went into the Marines. He later would develop a boxing career that took him to Las Vegas, where he won the Golden Gloves and met historic boxing promoter Don King. Like his father, Conko-Camel spent time working in Idaho before turning to his reservation community.
Here, he was a father-figure for his nieces and nephews. He taught them selflessness and humility, to laugh it off when someone tried to get under their skin. He was also their biggest fan in sports, a common thread through generations of the Conko-Camel family, which boasts multiple University of Montana Griz basketball players.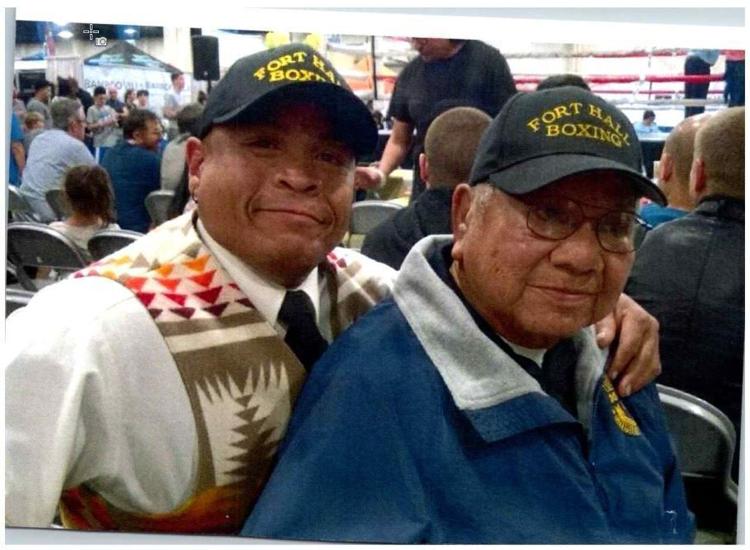 "Whenever we would play, he would be the loudest one in the stands cheering for us," Louetta Conko-Camel, Hank's 19-year-old daughter, said. "He was just so bright."
Boxing and basketball aside, he also loved playing stick game, and especially sharing it with his family.
"Always the helping hand," Anthony, 20, said of his late uncle. "He taught me a lot. He taught me about stick game. He taught me about my culture. That was my uncle."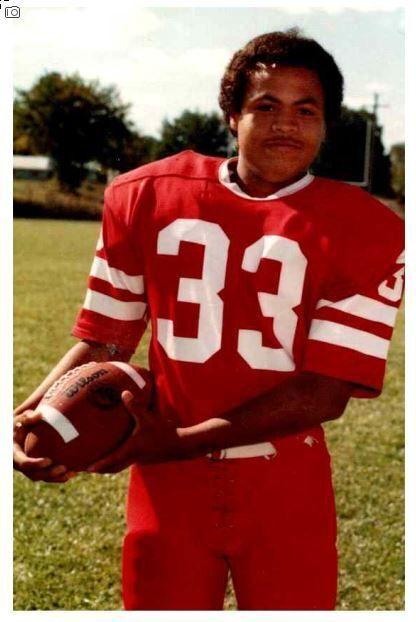 When they were younger, Hank Conko-Camel remembered her brother as a defender-type. If anyone started trouble for his sister, Bill Conko-Camel would straighten them out. Those roles switched when he returned, she said. Bill came to live with her and her children, and he operated his life from there. He picked up refereeing local sports, iron working and obtaining his real estate license.
Around family, Bill Conko-Camel's life was active, if not flourishing. He was often outside and remained the resident handyman, a trait clear to his family from a young age.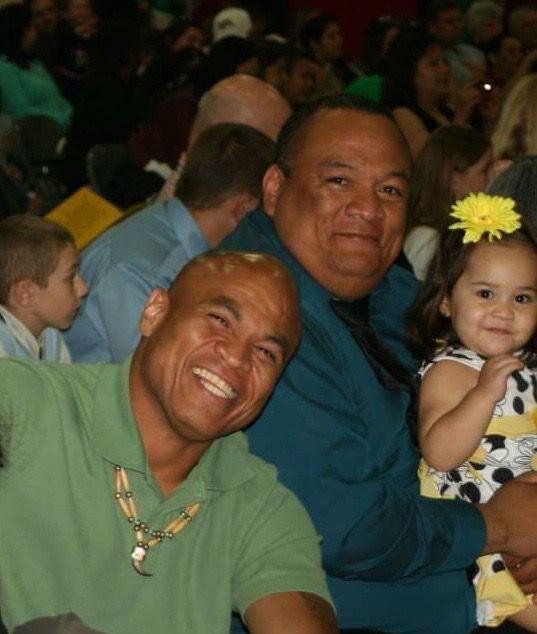 "He could do anything," Liz Camel, Zachary's wife, said. "There's been so many times in the past year where I've said that, 'Dang it, Bill, where are you? I need your help.'
"That was taken from us."
Authorities have not publicly named any suspects in Conko-Camel's killing. But weeks after his death, Conko-Camel's family was present for then-18-year-old Preston Rossbach's initial court appearance in Missoula County, holding signs in court which read "Justice for Bill Conko-Camel." In that case, Rossbach was later convicted of his role in the drug robbery that left two murdered and a third severely wounded. 
In January 2019, Rossbach's public defender filed a motion in Missoula County District Court urging the judge to suppress any evidence linking Rossbach to the Dixon killing. In the motion, his attorney referenced a 47-page report from the Sanders County Sheriff's Office on the Conko-Camel homicide investigation, which includes witness statements and correspondence between law enforcement in Missoula and Sanders counties. Further, the motion states the Conko-Camel homicide was referenced in text messages, Facebook messages, emails and other materials that were seized from various individuals in the Missoula County homicide, although some of the information was considered gossip, according to Rossbach's attorney.
Friends told Conko-Camel's family he had given a woman a ride to a house in Dixon, a small, quiet place down on the reservation. The stories they've heard from witnesses also match up with the Sanders County Sheriff's Office investigation, according to that motion. The court document laid out the following narrative:
On Oct. 5, 2018, three people named in the court document, including Rossbach, his father, Cavey, and friend Ty Butler, went to that house in Dixon and fought with Conko-Camel, according to the court record. The details of how the altercation started and what exactly occurred differ depending on what witness's account is considered, but the prevailing theory in that document is that Conko-Camel got the better of his attackers. Conko-Camel then either chased or followed the three men outside, where they shot him with a .243-caliber rifle. Witnesses were unable to describe who fired the shot.
Citing investigative materials and law enforcement reports including witness statements, the motion said Cavey Rossbach appeared to be the "primary suspect" in the Sanders County Sheriff's Office investigation. The Missoulian could not confirm whether Cavey Rossbach remains a suspect; The Sanders County Sheriff's Office did not return requests for comment. Cavey Rossbach did not return a social media message seeking comment for this story.
Hank Conko-Camel said her brother was shot seven times. The family went to the scene to clean up his blood and collect his teeth, which had been blown out when the shooter inserted the gun in his mouth and pulled the trigger. By bearing those vivid images and a witness statement provided to her, Hank Conko-Camel could almost see it with her own eyes.
"Just because of what I've heard, how I think and how Bill is," she said. "You can see it. You can see him walking down the road. You can hear the first gunshot. You can see him going down.
"That's the part that hurts me the most, that he was in pain," she said, reeling as she recalled the story. "They say he yelled when he got shot. That gets me, because I never want him to be in pain."
The family was still searching for answers the evening after Conko-Camel's killing, as police were yet to make an arrest. Hank Camel was at home, along with her daughters and her mom when she heard a truck pull up, footsteps walking up the back stairs and a knock at the back door.
"My first thought was go answer it," Hank Camel said. "Maybe it's someone with information, it's someone who's scared but they're going to come tell me what happened.
"Then I said, everybody get down."
It took only a moment for Hank Camel to realize it could be her brother's killers at their door. She instead called the police, who arrived minutes later and watched the field behind her home, but the stranger at the back door had already left. Without an arrest in Conko-Camel's case, that unsettling fear has lingered two years now.
"We've got the doors blockaded," she said, nodding her head toward the back door of her home. "We're in lockdown. That's how we live."
Conko-Camel's death has been a trauma for the younger family members to harbor. Louetta, Hank's daughter, said she has developed much anxiety since her uncle's death and lives in "constant fear." Anthony, Zachary's son, said it felt like the world had issued him a reality check.
"It just made me think I have to be tougher," Anthony said. "Made me think I had to be ready for any situation, because you never know."
The Sanders County Sheriff's Office did not return a voicemail for comment about the status of this investigation. The Missoulian also called Sanders County Sheriff's Detective Martin Spring directly, but that message also was not returned.
While the public has heard little about the ongoing investigation, Conko-Camel's family said Detective Spring has been actively pursuing the case this whole time.
"He's kind, warm, understanding. You can tell he is experienced," Hank said. "I know they did what they could, I do, especially Detective Spring. But I'm even more thankful they joined forces with the tribe."
How does one fill the void left behind when a loved one dies? Anthony is the first to perk up: "Family."
Anthony and Bill Conko-Camel shared a birthday, so it's easy to use those times to remember him. Anthony's father, Zachary, said it's hard to ignore his brother's loss during family gatherings.
"You think, 'Hey, you're part of my past and you'll be part of my future.' That's taken away," Zachary said.
"I know he's happy," Zachary added. "He's home. I just want to get the justice. I want that done so there's closure. We have our memories."
Days after Sanders County and the Confederated Salish and Kootenai tribal police announced they were joining forces, the tribes said new leads in the open investigation had been uncovered and law enforcement had begun questioning two suspects who were already in custody on separate charges — albeit without mentioning the Missoula County case. Conko-Camel's family said this week they feel relief in knowing tribal law enforcement, which is familiar with those identified as involved in the case, is able to lend their strengths to the investigation.
"I don't want him to be forgotten," Hank Camel said. "That's why I always say we have to keep saying his name, his whole name. William Patrick Conko-Camel."
Sign up for our Crime & Courts newsletter
Get the latest in local public safety news with this weekly email.