A Yellowstone County group wants to change the way the courts deal with first-time drug offenders.
Last week, the county's newest drug court inducted its first participant.
The SOAR Court, which stands for Seize Opportunity and Recover, aims to reach drug users early and get them addiction treatment.
The court will differ from the county's six other drug courts in one key respect: Participants have a shot at avoiding prosecution and keeping a felony conviction off their record.
"That is a huge carrot for these folks," said District Court Judge Jessica Fehr, who oversees the court.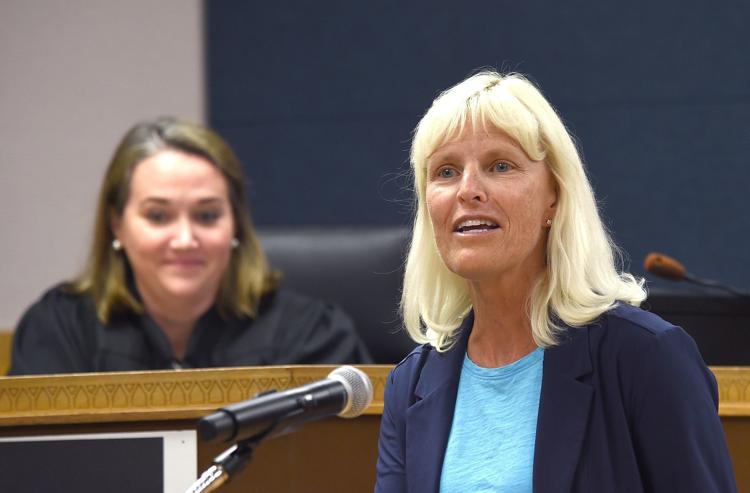 A felony conviction can impact a person's housing, schooling and financial options, among others. They might even be required to report it when seeking day care for their kids, the judge said.
"Until someone has to check that box, you don't understand how often it comes up," Fehr said.
The target demographic for the court is first-time, drug-related felony suspects. The crime alleged cannot be violent or sexual in nature.
The court inducted just one person Wednesday, but the team eventually aims to serve 20 participants a year.
The no-felony incentive is sometimes offered in other ways, including under a now-defunct program the Yellowstone County Attorney's Office began with similar aims to the new court. 
County Attorney Scott Twito said his program was aimed at low-risk, low-need people. A lot of the people screened for his program didn't qualify, he said.
"We were finding a lot of high-risk, high-needs folks," Twito said.
Proponents of SOAR Court say that having the formal structure of a drug court can yield longer-term benefits for the public because it includes regular treatment, court check-ins where participants have to answer for their actions to a judge, and a community of support that participants can turn to in their recovery.
You have free articles remaining.
The court is the first of its kind in Montana, and the court team knows of only a handful of others around the country.
Drug court work is sometimes a requirement at sentencing. This court will reach people much earlier in the criminal process, noted Senior Deputy Yellowstone County Attorney Paul Vestal, who will serve as the prosecutor for the court. Participants could include those merely suspected of a felony drug offense, whom prosecutors have yet to charge.
Fehr hopes the court results in less legal action down the road for the participants.
"If we're successful, I'm not going to see these clients again on my criminal caseload, I'm not going to see them on my dependent and neglect caseload," she said. "We're not going to see them in contentious divorce and parenting plan hearings where they're fighting because there's domestic violence going on."
Still, it's not a one-and-done approach, Shelley Thomson cautioned. Thomson has coordinated drug courts since 2011 in Yellowstone County and will coordinate the SOAR Court.
"Our community thinks that we're going to bring people into drug courts and we're going to cure them," she said. "Well, this is a disease that needs management over their lifetime, and we just become part of their management team, just like a nutritionist."
Participants check in with Thomson for support even after they've graduated from drug court. Relapses, she said, are part of the deal.
"We do not measure someone's relapse as a failure," she said.
Money for the court came from a $500,000 U.S. Department of Justice grant that will last four years. Fundraising and state dollars could help sustain the court in the future, Thomson said.
Participants pay anywhere from $5 to $30 a week, which doesn't cover the cost of services but acts as buy-in to encourage the participants to commit to the program.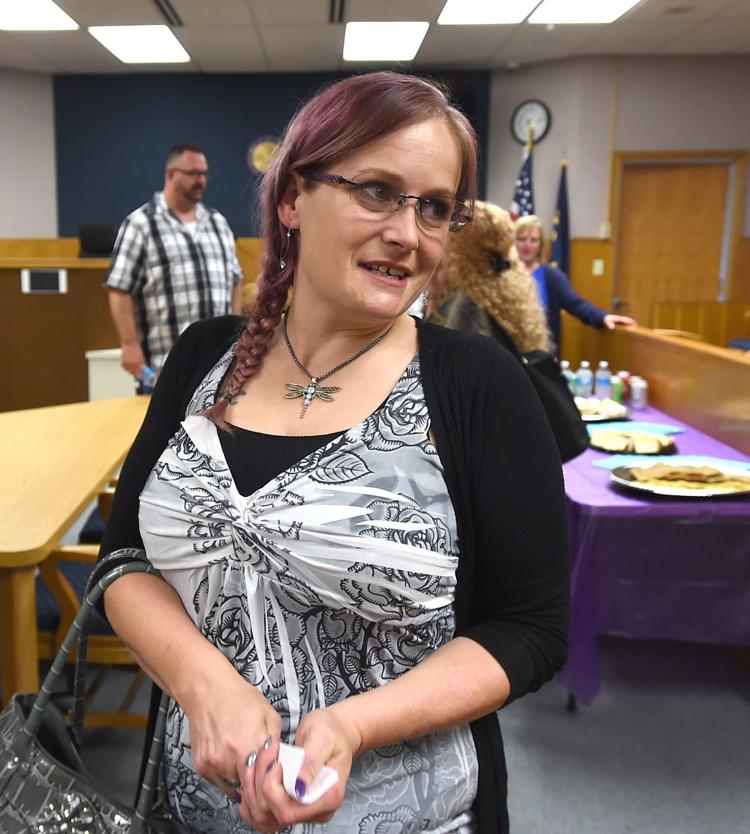 New Day Inc. will provide treatment services. Community Solutions Inc. will handle the random drug and alcohol testing.
Nikki Jelle, the first court participant who was inducted Wednesday, said she's glad to begin the work. Asked what she hopes to get out of it, she said simply, "Recovery."