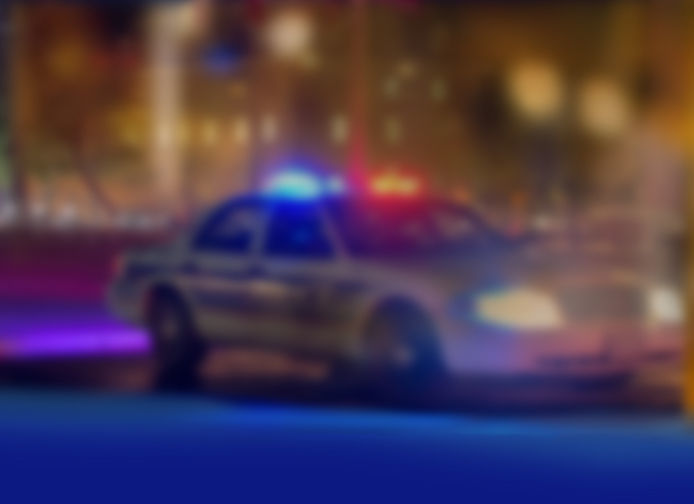 A Hamilton woman was charged with two counts of felony child endangerment after allegedly driving while under the influence of drugs with two children ages 1 and 3 in her car.
Amanda Lynn Sawyer, 28, appeared last week in Ravalli County Justice Court on the felony charges and a misdemeanor count of driving while under the influence.
Ravalli County Deputy Attorney Angela Wetzsteon's charging affidavit said Sawyer was arrested March 6 after a Ravalli County sheriff's deputy was called to the Lucky Bail Bonds office following a report of an unconscious woman in need of emergency medical services.
The deputy had previously been briefed about two "attempt-to-locate" calls that had been aired regarding Sawyer following reports that she had been driving erratically and crashed into a snowbank at about 6:45 p.m.
When the deputy arrived at the business, he noted that Sawyer's vehicle was parked out front with two child safety seats in the rear passenger area that had not been buckled in. When the deputy entered the building, he found Sawyer sitting up and conscious, but said he observed a wet mark near the front of her collar that appeared to be caused by drooling.
The affidavit said Sawyer's movements were slow, awkward and uncoordinated. Her speech was slow and slurred and her eyes were red and watery.
Sawyer allegedly admitted driving her two children to Lucky Bail Bonds.
She was not able to successfully complete a field sobriety test. A preliminary breath test found no sign of alcohol.
Sawyer alleged admitted consuming the prescription drug, Lorazepam, which can be addictive.
Justice Jennifer Ray set bail at $10,000.
In other justice court news:
• Derek Michael Willingham, 26, of Hamilton was charged with felony partner or family member assault by strangulation and misdemeanor partner or family member assault.
Willingham was arrested on March 5 after a Ravalli County sheriff's deputy responded to a report of a disturbance on Cedar Street in Hamilton at about 7 p.m.
The deputy learned that Willingham and his girlfriend, Amanda Sawyer, had been arguing off and on for several days over money and spending time with the kids, according the charging affidavit.
At one point, Sawyer said the couple were outdoors on the porch and Willingham had pushed her into the snow. She told the deputy that Willingham then got on top of her and allegedly put his hands around her throat and squeezed.
Sawyer said Willingham had told her that he would not kill her because he was a trained fighter and knew when to stop choking someone. Sawyer told  the officer Willingham had a "scary look" in his eyes and that she started to see black before he let her go.
Sawyer gave the officer inconsistent stories about how the strangulation occurred. She then admitted that she was changing her story to ty to keep Willingham out of trouble.
Willingham told the deputy the two had been fighting and he had attempted to leave and walk down the road, but Sawyer would follow him and leave the kids behind, the affidavit said. He said Sawyer grabbed his arm and started scratching him.
After separating for the night, Willingham said the couple had started arguing again March 5. He said when he started to call 911, Sawyer began to hit herself and pull her hair in an effort to get Willingham in trouble.
• Ty Mitchell Gordon, 57, of Hamilton was arrested March 5 on a charge of felony assault with a weapon and misdemeanor resisting arrest.
A Hamilton police officer responded to a call at the Motel 6 at about 4:30 p.m. from a man who said he had parked outside the building while waiting for his girlfriend to get off work. While he was waiting, the man said Gordon left a room with what appeared to be a pry bar in his hand.
The man said Gordon started yelling at him and said that if he didn't leave, Gordon would "whack" him with the tool. The man was fearful that Gordon would carry out his alleged threat and pulled his vehicle to the other side of the building, where he reported the incident.
The night clerk told the police officer Gordon was homeless and his room had been paid for by a local veteran's service.
When the officer made contact with Gordon in his room, he saw a two-foot long pry bar propped against the wall and what appeared to be a very large knife in a sheath hanging from the man's belt.
Gordon initially said he didn't know why the officer was there, but then said he believed the man he allegedly threatened was there to solicit prostitution or drugs. Because of that belief, Gordon told the officer he took it upon himself to confront the man, the affidavit said.
There allegedly was a scuffle in the motel room when the officer arrested Gordon. Other officers arrived on the scene to assist in the arrest.