Three firearms in the past three weeks have been found in the carry-on luggage of departing passengers by Transportation Security Administration officers at Billings Logan International Airport.
Each of the firearms was discovered during the routine screening of carry-on property at the airport security checkpoint.
The most recent firearm discovery occurred Tuesday when TSA officers found a 9 mm Glock G19 semi-automatic pistol loaded with 15 rounds plus one in the chamber in the carry-on luggage of a person ticketed for travel to Dallas-Fort Worth International Airport. TSA notified the Billings Logan Airport Police. They interviewed the passenger and allowed him to continue on his flight, TSA officials said Wednesday in a press release.
On Friday, March 19, TSA officers discovered a .40-caliber Glock 23 handgun loaded with 13 rounds in the carry-on bag of a passenger headed to Denver. A week later on Friday, March 26, TSA officers stopped a 9mm Sig Sauer P290 compact pistol loaded with six rounds of ammunition in the carry-on property of a traveler flying to Las Vegas. There is no evidence that the three incidents are linked.
Whenever the image of a handgun is spotted on the X-ray screen, TSA immediately notifies airport law enforcement. In addition to potential criminal citations, travelers face civil penalties for bringing firearms to the security checkpoint and TSA evaluates each firearm incident on a case-by-case basis.
"With TSA officers finding three firearms in carry-on luggage in less than three weeks, now is a good time to remind all travelers about the rules for traveling with guns and the importance of being aware of everything you transport in your carry-on luggage," said TSA acting Federal Security Director for Montana Mark Heisey. "Even if a traveler has a concealed weapons permit, firearms are never permitted in carry-on luggage. TSA officers remain vigilant in their screening duties to ensure that weapons and other potential security threats do not make it into the cabin of an aircraft."
In the last four years, Billings TSA agents have discovered 25 guns: nine in 2018; seven in 2019; six in 2020; and three so far this year. 
The discovery of prohibited weapons by TSA agents may result in a civil financial penalty. 
Firearms can be transported on a commercial aircraft only if they are unloaded, packed in a locked, hard-sided case and placed in checked baggage. Any type of replica firearm is prohibited in carry-on baggage and must be transported in checked luggage, TSA officials said in a press release.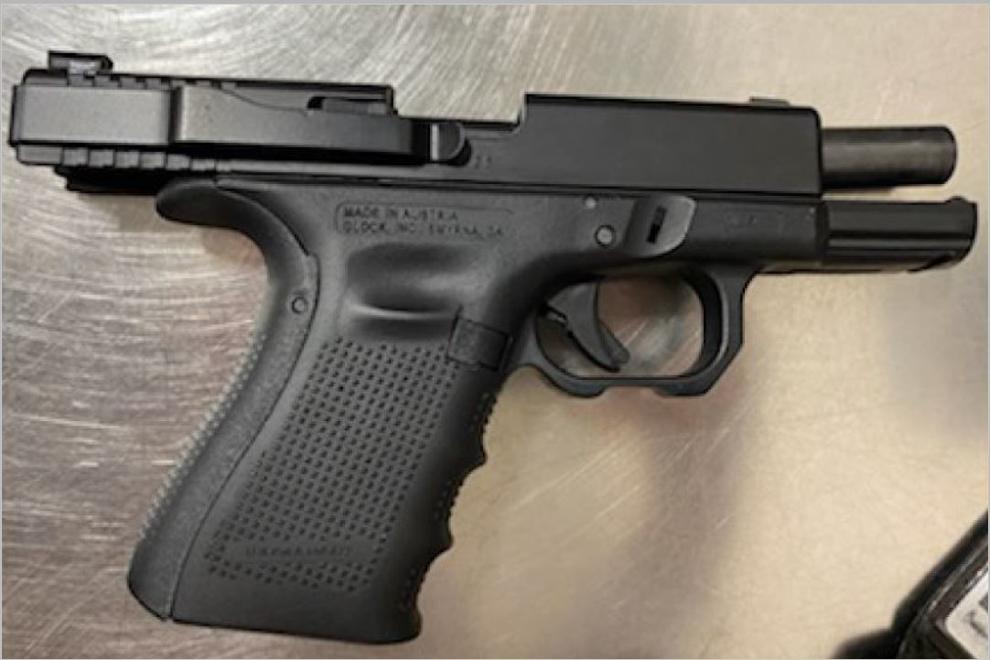 At the airport during the check-in process, a passenger needs to go to the airline ticket counter to declare the firearm, ammunition and any firearm parts. Prior to traveling, passengers are encouraged to check gun laws and regulations at their destination to ensure they are in compliance with local and state laws. TSA also recommends travelers check with their airline prior to their flight to ensure they comply with any airline-specific requirements.
Among the factors TSA considers when determining the civil penalty amount include whether the firearm was loaded and whether there was accessible ammunition.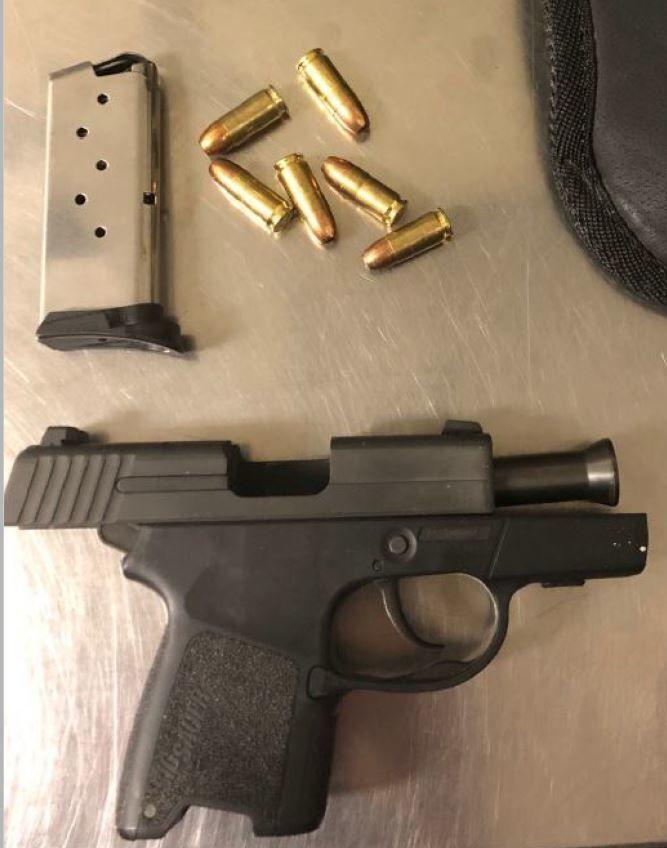 Individuals who violate rules regarding traveling with firearms will have Trusted Traveler status and TSA PreCheck expedited screening benefits revoked for a period of time. The duration of the disqualification will depend upon the seriousness of the offense and if there is a repeated history of violations.
TSA has additional traveler information specifically related to the transportation of firearms and ammunition. A full summary of TSA's civil penalties for prohibited items is also available.