Full-time equivalent student enrollment continues to drop at Montana State University Billings as the campus signs up more part-time high schoolers. 
The growth in programs like dual enrollment, where students take college-endorsed courses at their high schools taught by high school teachers, has been a boon for MSUB's headcount figures, which count the number of people taking a class.  
Spring 2018 to spring 2019 headcount increased by 26 students, up to 4,314. All of that and then some came at City College, where headcount increased from 1,722 to 1,848. Headcount at the University campus dropped from 2,566 to 2,466. 
Dual enrollment increased from 829 to 928 students, reflecting much of the City College increase. 
MSUB officials have trumpeted headcount increases as enrollment growth. But full-time equivalent enrollment, which factors in how many credits students are taking, is what pays the bills in the Montana University System funding formula. 
Officials have emphasized that more students are on campus, regardless of part-time status, in hopes that they stick with degree programs as part-time students or become full-time students. 
"I'm thrilled our enrollment is growing. Our collaborative work on building a culture of students-first is proving to be successful. With our concerted recruitment efforts and program adjustments to meet market demand, we're realizing positive changes at MSU Billings," said Chancellor Dan Edelman in a press release. 
You have free articles remaining.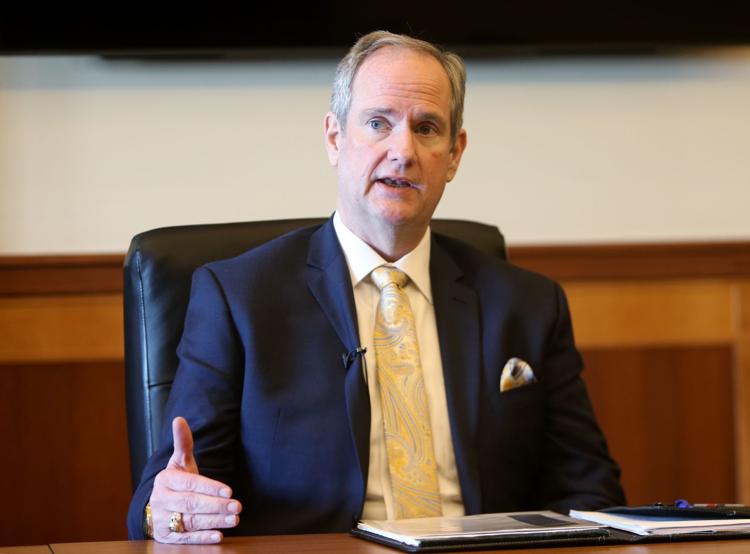 Other fall trends have continued into the spring; the school has seen headcount increases for Native American students, first-time freshman, graduate students, and first-time non-traditional students. 
A fall-to-spring trend from last school year also carried over. The fall-to-spring dip of about 100 students is below the school's usual average drop of about 270. 
MSUB has been mired in a multi-year enrollment crisis; since 2011, the university campus and City College have lost almost 30% of full-time equivalent enrollment. By headcount, MSUB has lost more than 800 students. 
"Our staff has worked hard in our outreach and marketing efforts. We are continuing with our goal of growing student enrollment to 6,000 and look forward to seeing this positive trajectory continue," vice chancellor for student access and success Kim Hayworth said.
MSUB isn't the only Montana university facing enrollment woes. The University of Montana is the highest-profile example; it has lost 33% of its enrollment since 2011 while Montana's other flagship, Montana State University, has set enrollment records.
But almost every other campus has lost students. Since 2011, MSU-Northern in Havre has lost 13% of full-time enrollment. Great Falls College lost 27%. Montana Tech in Butte lost 16%. The University of Montana Western in Dillon, one of the few bright spots, has remained stable. In total, the Montana University System lost about 4,600 students.
Be the first to know
Get local news delivered to your inbox!