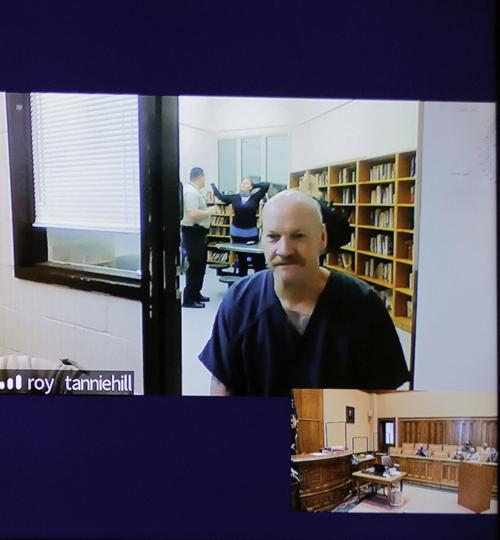 A Helena man accused of shooting another man in the head in June 2019 entered an Alford plea to a charge of deliberate homicide Wednesday.
Thomas Ralph Bristow was set to go to trial in just a few weeks for the killing of 31-year-old Cory Leo Housel of Helena. Bristow was also charged with tampering with evidence and possession of dangerous drugs, charges that were dismissed as part of a plea agreement.
An Alford plea indicates that the defendant maintains innocence of the charges but acknowledges that the prosecution has enough evidence to gain a conviction. 
Brian Smith, a Missoula lawyer representing Bristow, said that via this agreement Bristow is agreeing that he caused the death of Housel, deliberate or otherwise.
Presiding judge Mike Menahan said that via this open plea agreement, he can sentence Bristow to any number of years. However, as part of the agreement, the defense asked that Menahan not impose any parole restrictions and have the right to withdraw the plea if the judge does restrict parole.
Lewis and Clark County Attorney Leo Gallagher said the evidence gathered in discovery showed that Bristow shot the victim in the face following a scuffle in a home on Beck Street. A witness reported hearing a loud "pop" sound before seeing two men come out of the house. Fragments of a bullet pulled from a garage door in the home had the same color and type of hair belonging to the victim.
Witnesses reportedly told police they saw the victim lying in a fetal position on the ground with blood pooling from his head. They were reportedly trying to buy methamphetamine from Bristow, who allegedly "ripped them off." Bristow allegedly offered the victim's vehicle and tools as payment for a debt.
Housel's body was later found in a "remote location" east of Canyon Ferry Reservoir, according to Sheriff Leo Dutton.
Menahan ordered a pre-sentencing investigation. A tentative sentencing date was set for Monday, Nov. 23.
Be the first to know
Get local news delivered to your inbox!