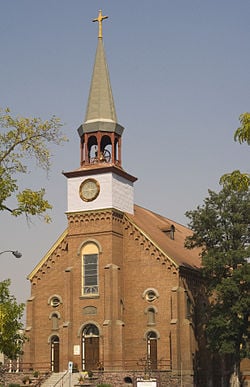 A former Jesuit pastor at St. Francis Xavier Catholic Church in Missoula has been permanently removed from ministry after officials in the church's province found claims that he sexually abused a minor girl 40 years ago to be credible, according to a statement from the province.
The Rev. Rich Perry will remain at Sacred Heart Jesuit Center in California and live under a safety plan, according to the statement provided to the Missoulian. The statement offers no additional information about the alleged abuse in Seattle. Perry's name and a timeline of his assignments have been added to a publicly available online list of Jesuits with credible claims of sexual abuse of a minor or vulnerable adult.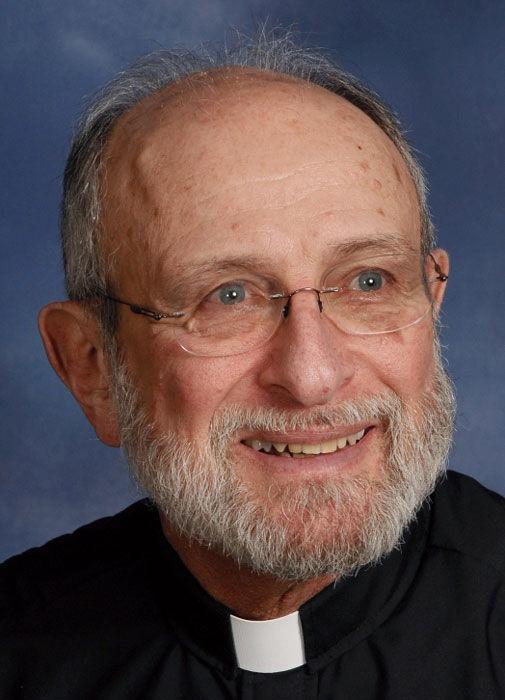 Perry was sent to the Sacred Heart Jesuit Center in Los Gatos in October 2019 on a separate matter, after a woman came forward with a claim of "inappropriate contact." St. Francis Xavier Rev. Joseph Carver said then that Perry had admitted to the misconduct. While the province's investigation was underway, a woman leveled a second claim, alleging he had sexually abused her in "the late 1970s/early 1980s" while she was a student at Seattle Preparatory School.
The Rev. Craig Hightower, pastor at St. Francis Xavier in Missoula, said Monday he was not able to comment on matters regarding Perry, but directed the Missoulian to an additional letter from the Diocese of Helena. In the letter, which is also available online, Bishop Austin A. Vetter addressed the credible claim against Perry.
"Abuse of anyone is a horrific act and repugnant to the humble and holy service that Christ calls his priests to live out each day. My heart goes out to victims who suffer the pain and trauma of abuse, and certainly my prayers," Vetter said. 
In the Missoulian's initial reporting on the "inappropriate contact" claim against Perry, Carver said Perry had told St. Francis Xavier officials the allegation was accurate. At the time, a spokeswoman from the Jesuits West province disputed the notion, saying Perry had not admitted guilt. Carver is no longer the pastor at St. Francis Xavier. The Missoulian was not able to find a phone number for Carver on Monday.
The allegation from Perry's time in Seattle was brought to the church in February, according to the statement from Tracey Primrose, a spokesperson for the Jesuits West province. The allegation touched off an investigation by "professionals" hired by the province, Primrose wrote, which is then presented to an independent Province Review board to make a recommendation to the Rev. Scott Santarosa, the provincial of the Jesuits West province. In Primrose's July 23 letter, she stated that within the last week, Santarosa found the claim from the Seattle woman against Perry to be credible.
As a result, Perry has been permanently removed from public ministry and will live under the safety plan at the Sacred Heart Jesuit Center, an infirmary and retirement facility where approximately 80 Jesuits live, Primrose wrote. Sacred Heart Jesuit Center also is the community where men who have credible claims of sexual abuse of minors or vulnerable adults are sent to live on safety plans, according to the letter. Safety plans are crafted to reduce risks and typically include intervention programs, restrictions from technology and travel, and other methods.
The province made its parishioners aware of the Seattle claim because it is a credible claim of abuse against a minor, but the Jesuits West will not be issuing any further information about the allegation from Missoula, Primrose wrote. 
"The claim involving a boundary violation with an adult stemming from Fr. Perry's time at St. Francis Xavier in Missoula was investigated, reviewed and addressed," she wrote. "Because the case involves an adult and not a minor, Province privacy policies prevent additional release of information regarding that case.
"On behalf of the Jesuits West Province, Fr. Santarosa has apologized publicly to those 'who put their trust in a Jesuit, only to have that trust so profoundly betrayed,'" Primrose wrote.
Perry's name makes 12 Jesuits on the West province's list of those accused of sexual abuse — credibly, as deemed by a review board within the church — who have served in Missoula, at either St. Francis Xavier or Loyola High School. 
Nine were accused of abuse at a parish outside Missoula, although five of those Jesuits served the parish here in the years after the alleged abuse. Two Jesuits were accused of abuse during the years they were assigned to parishes in Missoula. Joseph Balfe was with St. Francis Xavier Church from 1936 to 1937 while allegedly abusing a minor sometime between 1934 and 1940. Bernard Harris served at Loyola High School from 1953 through 1972 and was accused of sexually abusing a minors from 1958 to 1962, from 1962 to 1966, from 1965 to 1969 and again from 1971 to 1972.
Joseph Obersinner, who died in 2018, appears on the list and was assigned from St. Francis Xavier from 1990 to 1991, although the allegation against him is not listed, nor is the year of the alleged misconduct.
Anyone who may have been victimized by a Jesuit is asked to contact Jesuits West Advocacy Coordinator Mary Pat Panighetti at mppanighetti@jesuits.org or 408-893-8398, as well as the appropriate law enforcement and child-protective agencies.
Be the first to know
Get local news delivered to your inbox!