A group of high school students sparred with lobbyists Tuesday over a bill that would require firearms education in Montana schools and could penalize gun owners who don't secure their firearms.
Drafted by Helena Youth Against Gun Violence and carried by Rep. Moffie Funk, D-Helena, House Bill 477 heard in the House Judiciary Committee would require the Montana Office of Public Instruction to use the National Rifle Association's Eddie Eagle education program in Montana's schools.
Part two of the bill would fine gun owners who don't properly secure their firearms, if those firearms are used in a negligent death such as a suicide or child shooting. This is commonly known as a "child access prevention" law and exists, in some form, in 27 states across the United States.
Part two includes exceptions for guns that are stolen or taken from proper storage.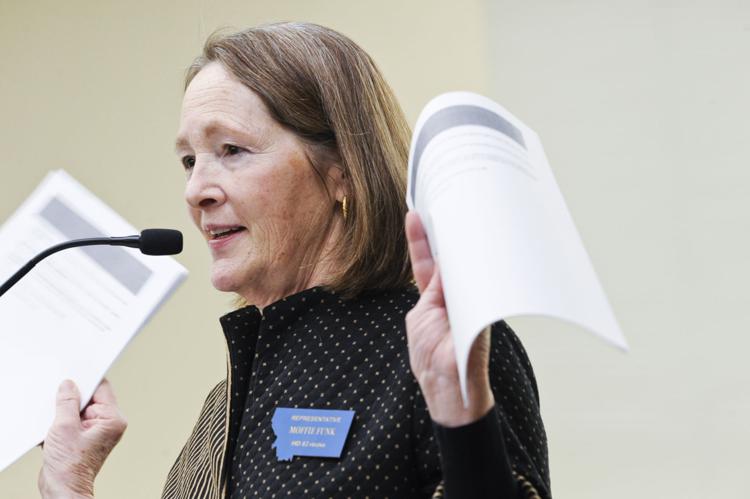 The bill had about 20 proponents, including high school students, a retired U.S. Air Force veteran, government professionals and other citizens.
A few individuals spoke in opposition of the bill. Among them were a lobbyist for the National Rifle Association, a lobbyist for the Montana Shooting Sports Association and a few concerned citizens.
Funk called the bill "the product of many months of work" and said "it's all about education." She noted the Be Safe firearms safety program implemented by previous legislation and stated "It just needs updating."
When speaking about the NRA's provided education, Funk said, "The difference is amazing, and the NRA will provide this free of charge." 
The creator of the Be Safe program, Montana Shooting Sports Association's Gary Marbut, was there to speak in opposition to the bill. He said Be Safe was adequate enough for education and that part two of the bill infringed on gun owners' rights. However, most of the students who spoke as proponents of the bill said they had never heard of Be Safe before, and noted that they had received no firearms safety education in school.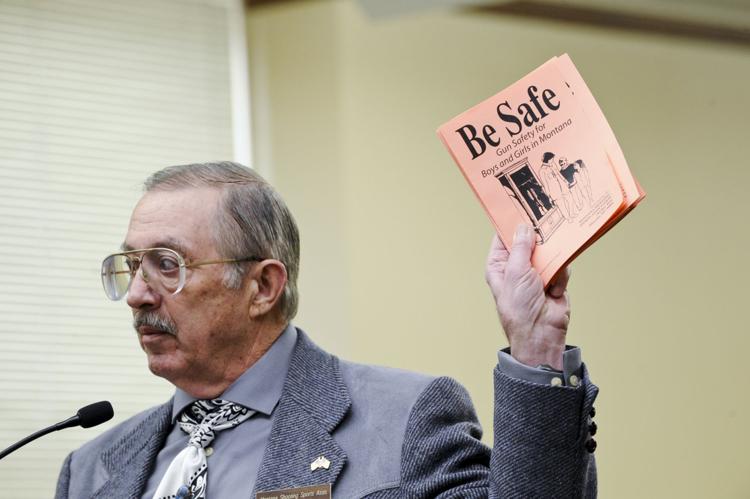 A single outlier, high school student Hannah Muszkiewicz, noted that she had received some basic firearm education in her health class. However, she noted that when the teacher surveyed the class, approximately 20 of 30 students had unrestricted access to firearms. 
"We don't have the same kind of gun violence in Montana as in major cities," said Amanda Penley, legislative chair for Helena Youth Against Gun Violence. "Gun violence in Montana happens in the home."
Penley was referring to suicides and accidental deaths from firearms. Notably, Montana has one of the highest rates of suicide in the nation. She said the bill would keep young people safe "while maintaining the freedom and privacy we value." 
Amanda's father Tim Penley, a 20-year U.S. Air Force veteran and avid hunter, said he believed the bill wouldn't infringe on anyone's rights. 
"It's an education bill," he said. 
NRA lobbyist Brian Judy opposed the bill. While the legislation does include NRA education in Montana schools, Judy was more against the penalties it would mandate. 
"This singles out the storage of firearms for criminalization," Judy said. "It's wrong to single out firearms."
Judy suggested that the "overwhelming majority" of gun owners are already safe and said "misuse of firearms is very rare." He also claimed that "firearm accidents are at an all-time low" and that "poisoning and machinery kill children at the same rate."
Judy questioned the benefit of charging a parent who lost a child to suicide with a crime and said the bill was obviously gun control.
Mark French, a citizen speaking against the bill, noted "a firearm is useless if it is not readily available." 
Marbut, who prefaced his opposition by stating that he isn't anti-child, said he "doesn't think that we can't be better about gun safety." However, Marbut believes the Be Safe program to be adequate and outright opposes the proposed penalties. 
"I agree that distribution (of gun safety materials) should be higher," Marbut said. "But schools are being asked to do too much parenting."
Marbut said he doesn't want to see more laws, and that people shouldn't be punished for perceived poor storage, calling it a rights infringement. He invited the proponents to work with him and the Montana Shooting Sports Association on greater distribution of safety materials.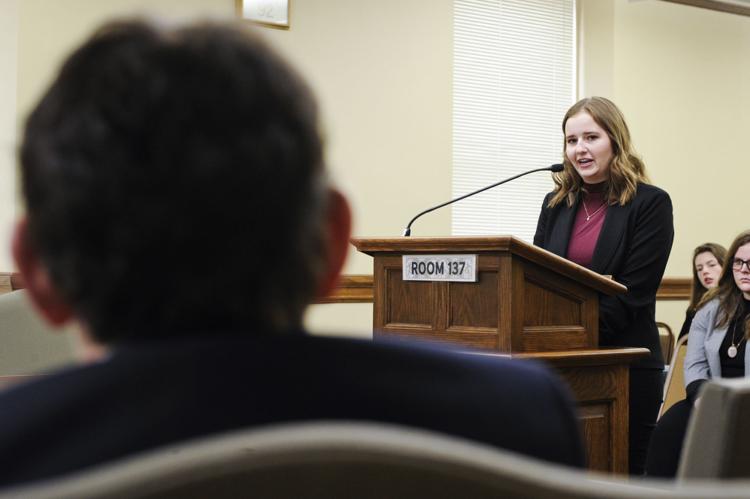 Rep. Rob Farris-Olsen, D-Helena, questioned Marbut's use of the term "kid-gun misadventures" when referring to gun deaths. Marbut claimed the majority of gun deaths were "urban black youths killing urban black youths" and said he felt the term "best described the data I got from the Center for Disease Control and Prevention." 
CDC research into gun violence is extremely limited per the 1996 Dickey Amendment, an omnibus spending bill, which stifles research into the topic on a funding level.
Lawmakers asked Penley and Clara McRae, communications chair for the student group, their thoughts on whether Be Safe was adequate as gun safety training. 
Penely said she had never heard of it prior to doing research for the bill, and noted her fellow student were also unaware of the program. 
"The notion that the curriculum already exists is false," McRae said. "I've spent 12 years in this school system and received no firearm education."
McRae stated that parents are responsible for teaching their children safe gun habits. However, this education would extend to students who live in homes without guns and provide them the knowledge if they are put in a situation with a firearm. 
Rep. Funk received a question regarding a Montana Fish, Wildlife and Parks law that allows youths between the ages of 14 and 18 to hunt alone without supervision. Funk said the drafters of the bill assured her that laws like that would supersede this bill and wouldn't be impacted.
Marbut was asked if he would support the legislation if the punitive aspect was removed. However, he said he would still be hesitant to support the bill. 
No action was taken on the bill Tuesday.
A similar child access prevention bill was heard directly after HB 477. Carried by Rep. Mary Ann Dunwell, D-East Helena, House Bill 480 would enact the same child access prevention laws as HB 477.
However, HB 480 includes jail time as a possible penalty for violators.