Montana tobacco shops are getting used to turning people younger than 21 away, now that it's illegal to sell tobacco products to people younger than 21 in the U.S.
Congress changed the age limit in mid-December. 
Rusty Steele, manager of the Discontent Lifestyle Store in downtown Billings, said that he has posted signs on the front door at the counter and by certain products that contain tobacco. The store's point of sale system requires employees to enter a birth date from a driver's license when tobacco products are rung up.
Steele said he plans to make a 21-only showcase in the store where his small selection of tobacco products will be held. Steele said his store will be able to adapt to the age limit change on top of the state's current ban on flavored e-liquids because he also sells records and clothing.
Other stores may not be so lucky, he said.
"I know there are 19 shops like mine in town, and it's going to affect almost all of them because they don't know how to diversify, where I've diversified my store long ago," Steele said. "I can adjust."
Billings e-cigarette store Prohibition Lifestyle Supply is preparing to close, according to a post on the store's Facebook page. According to the post, the state's flavored e-liquids ban and the age restriction change have caused business to decline to the point where the store is going out of business. Store owners declined to comment Wednesday.
The Montana Department of Health and Human Services sent out a news release Jan. 2 stating all tobacco retailers should obey the new federal law and that compliance checks will continue to ensure cooperation.
The Food and Drug Administration announced that the new minimum age requirement is effective immediately. DPHHS is awaiting additional information from the FDA and the Substance Abuse and Mental Health Services Administration.
The provision raising the legal limit from 18 to 21 nationwide was written into the $1.4 trillion spending bill passed by Congress and signed by the president Dec. 20, according to the Associated Press.
Tobacco products like cigarettes and e-liquids aren't the only things affected by the change; Tobacco accessories and any future tobacco products are also included.
Tobacco 21, the national campaign to raise the age minimum from 18 to 21, has played a major role in changing the law, said Claire Oakley, the director for health promotion for RiverStone Health in Billings.
In Yellowstone County, 12% of adults smoke tobacco, Oakley said. Over half of high-schoolers in Montana public schools have tried e-cigarettes, which is up more than 10% in two years, according to the 2019 Montana Risk Youth Behavior Survey.
You have free articles remaining.
Some stores have expressed confusion about when and how they should comply with the new law. The law went into effect immediately, said DPHHS Chronic Disease Bureau chief Stacy Campbell. 
Though 18-year-olds cannot be prosecuted under Montana law for buying tobacco products, since state law has not changed, they could be penalized under federal law, she said. 
"We are definitely advising all retailers to follow federal law," she said.
The Smoker Friendly store on Central Avenue has signs on the front door reminding customers of the new age restriction. Assistant manager Dylan Kelso said he's already had to turn away two people who didn't realize they couldn't purchase tobacco anymore.
He said that while there are few customers in the 18 to 20 age range that come in, he's noticed a few customers who have barely turned 21 years old that he's never seen before.
"It's kind of one of those red flags popping up. People are obviously trying to find their way around it," Kelso said.
He doesn't know if the age restriction change will affect business, but knows that he saw quite a few young regulars come into the store. Smoker Friendly sells cigarettes, rolling tobacco, glass pipes, and tobacco flavored e-liquids.
Director of corporate communication at Town Pump Bill McGladdery said that all 104 Montana Town Pump stores in the state started implementing the age restriction Monday morning.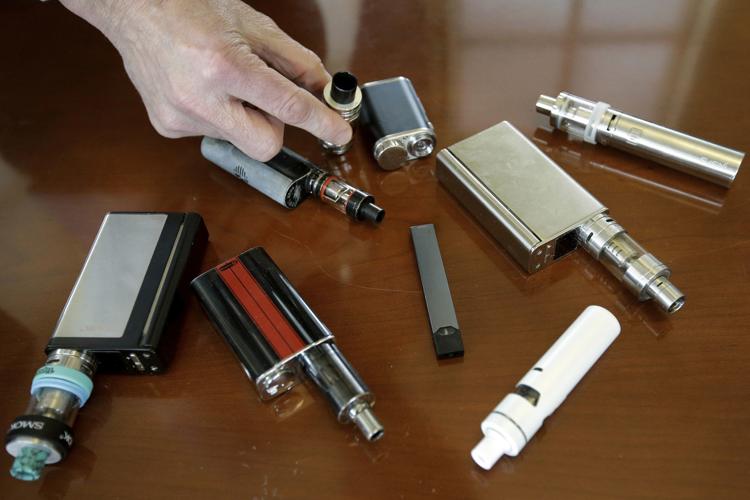 Permanent signs have been sent to all locations, he said, and all of the store's point of sale systems have been changed to require the 21 age restriction. McGladdery said he doesn't believe that the law change will have much effect on business.
"We've looked at it and felt that the impact on our tobacco sales was actually going to be very, very low. If we take it based on our total sales, it's negligible at best," he said.
Nicotine withdrawal symptoms include negative mood, urges to smoke, difficulty concentrating, and others. Oakley said that there are resources for those who seek to kick the habit like the Montana Quit Line.