Montana mines are producing less coal during the pandemic as declining energy consumption, both in the U.S. and abroad, wears on an already shrinking market.
Through the first seven months of the year, Montana mines produced 15.1 million tons of coal. That's down 21% for the same period of 2019, according to the Montana Coal Council. The mine industry group reports Montana production is on track with 2016, which was a significantly low-demand year.
As COVID-19 has lowered the energy demand of major industries and driven up the number of people working from home, coal-fired power plants have burned less in the United States, where plant retirements have also been consistent. But same trend is occurring in countries namely in the Asian Pacific that buy Montana coal.
"It's a mix. In a worldwide pandemic, we're seeing it across the board, lower energy use," said Molly Schwend, Montana Coal Council executive director.
Export markets have been a stabilizing force for Montana coal production because thermal coal mines like Spring Creek, Decker and Signal Peak are closer to the Pacific Northwest coal ports than mines in Wyoming. South Korea and Japan are consumers of Montana coal, though there's competition from Australia and Indonesia for the market. Mines in those countries are closer, which makes it easier for them to compete in the Asian Pacific when prices are low, whereas shipping costs put U.S. coal at a disadvantage.
Earlier this year, as Spring Creek Mine owner Navajo Transitional Energy Company responded to the slow down in coal demand, there were furloughs at its mines in Montana and Wyoming. But Spring Creek Mine, where 73 workers were laid off in April, hired miners back in late July. In Wyoming, the company laid off 80 miners at its Antelope mine on Aug. 28. At the same Wyoming mine in May, 93 workers were furloughed.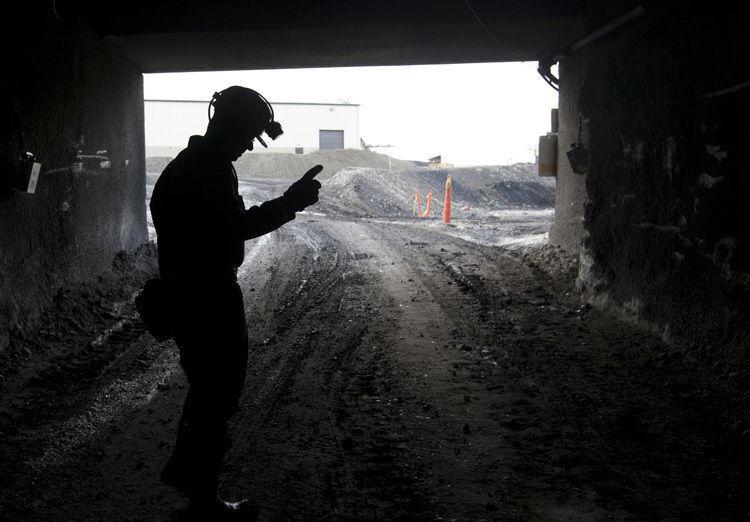 NTEC had accepted $5 million to $10 million from the federal Paycheck Protection Program on May 8 to keep at least 75% of its miners working, according to federal data. The program known as PPP was a key part of the early federal response to the pandemic and offered loan forgiveness provided the money was properly spent.
The PPP loans ended Aug. 8 and there hasn't been a replacement as Congress is in a stalemate over the terms of a new pandemic response bill.
Decker Mine, a short walk from Spring Creek Mine and not far from the Wyoming community of Sheridan, announced last week that it was furloughing 73 workers, this after furloughing 98 in early May but eventually recalling them.
The production year 2020 resembles most in Montana currently is 2016, Schwend said. Four years ago, cheap natural gas prices put coal in a tough spot as gas became the dominant source for electricity generation in the United States. At the same time, cheap coal prices in export markets idled shipments of Montana coal through Westshore Terminals in British Columbia.
Coal production in 2016 was 32.4 million tons, a steep drop from the 44.5 million tons mined in 2015. Since that 2016 low, coal exports have moderated, increasing to 38.5 million tons in 2018 before falling to 34.8 million last year, according to Montana Coal Council.
Coal power had slipped from 40% of U.S. electricity production in 2012 to 29% in 2016, according to the U.S. Energy Information Administration. EIA estimates that coal will account for 20% of U.S. electricity in 2020.