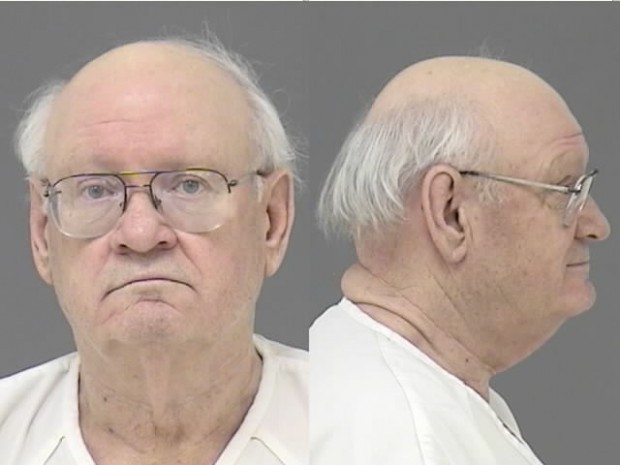 A 72-year-old day care owner convicted of repeatedly assaulting a toddler in his care has lost his bid to be classified as a low-risk sex offender.
The Montana Supreme Court on Tuesday rejected an appeal from Albert Gaub, who with his wife formerly ran the Cuddles and More daycare center from their home in Missoula.
Gaub pleaded guilty in 2010 to assaulting the girl, who was not quite 2 when the attacks began, over a period of 18 months. He was sentenced in January to 30 years in prison with 15 suspended, and later classified as a Level 2 sex offender, considered at a moderate risk to repeat his crime.
But that designation amounted to a "substantial injustice," Billings-based Assistant Public Defender Eric Bunn contended in Gaub's appeal.
A psychosexual evaluation recommended the lower-risk classification, Bunn noted, adding that Gaub "had no prior convictions or criminal system involvement, was advanced in age, and had no history of violence." Although the Gaubs ran the daycare center for about a decade, there apparently were no other victims, he wrote.
You have free articles remaining.
"Worthy of note is that Gaub upon ultimate release from incarceration shall not be working at a day care. Therefore, any situational opportunities will be significantly diminished. Upon release, Gaub may even need the assistance of a nursing home," he wrote.
In classifying Gaub as a Level 2 offender, the District Court cited his attitude and his refusal to admit wrongdoing. During an interview with police, Gaub characterized his victim as "4 going on 40."
"Gaub claimed that (the girl) knew what she was doing and what was going on, suggesting that if the little girl had not been so promiscuous he would not have abused her," the Attorney General's Office wrote in its response to Gaub's appeal.
And Gaub wrote in a statement that "I only touched the young girl in a wrong way and did not physically, hurt, abuse or harm her at all."
Although Bunn termed the District Court's classification a "gut-feeling call," the Supreme Court disagreed.
"There clearly was not an abuse of discretion," Chief Justice Mike McGrath wrote. Justices Patricia Cotter, Beth Baker, Michael Wheat and Brian Morris concurred.
Be the first to know
Get local news delivered to your inbox!