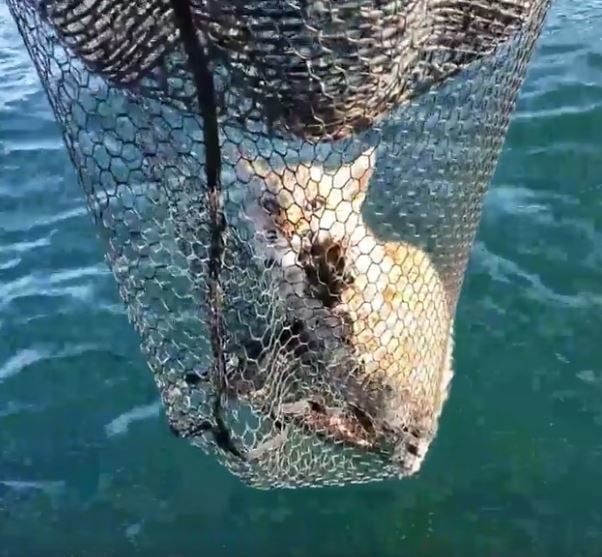 A Missoula man and his family caught more than they bargained for during a fishing trip on Flathead Lake last weekend.
Bob Hereford posted a video to his personal Facebook page showing a bobcat in his fishing net.
Hereford couldn't be immediately reached, but the Missoulian spoke with Cindy Benson, the manager of Mack Days, a program sponsored by the Confederated Salish and Kootenai Tribes for eliminating unwanted mackinaw (lake trout) from the ecosystem.
Benson spoke with Hereford, who was fishing for mackinaw when they spotted the bobcat.
"It was quite the experience for those guys," she said. "They were just anglers that were fishing for Mack Days during the event. (The bobcat) was quite a ways out (from shore) and they went over and looked at it. They believed that if they didn't net it, it was going to drown. It looked really tired."
Benson said Hereford told her the bobcat was shivering for quite a while and they were worried about it.
"It was acting like it wanted loose, so they did take it in to shore and turned it loose," she said. "Other anglers went over and watched the whole process. They saw it a while later on the other side of Finley Point walking along the shore."
Benson said some people speculated the bobcat was trying to get to an island or perhaps had been dropped in the water by a predatory eagle.
"That does happen," she said. "You just don't know."
She said Hereford is a logger and has been around wildlife his whole life.
"He's been around wild animals being in the woods all his life, so he wouldn't have done this if he thought the bobcat didn't need help," she said.
Be the first to know
Get local news delivered to your inbox!