Hung above the dining table in Gilles Stockton's home is a figurative, shadowy oil painting by his father, Bill Stockton. What at first appears murky and undefined begins to take shape: a family portrait conveying deep bonds between figures, something Stockton didn't need sharp detail to convey.
Located on his family's homestead in Grass Range, Gilles' home is strangely bare right now. Most of his father's works were taken off the walls, now hung at the Yellowstone Art Museum in an exhibition on display through Jan. 5.
"His work was never really accessible to people," Gilles said. His father is credited with bringing modernism to Montana.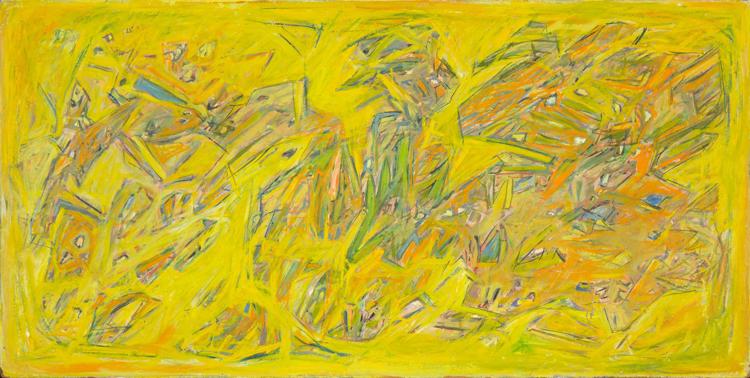 For most of his life, Bill Stockton was both artist and rancher. Though he wasn't commercially successful in the 1940s when he began painting, he sold art throughout his 57-year career and found a sustainable existence.
"He didn't meet rejection all the time. But it wasn't popular acclaim either," Gilles said. In fact, commissions often burned him up — especially the idea that they were doing Stockton a favor, said Gilles.
"The tension, wondering, 'Are they going to like this?' There's a lot of freedom in just doing what you like, and people either like it or not."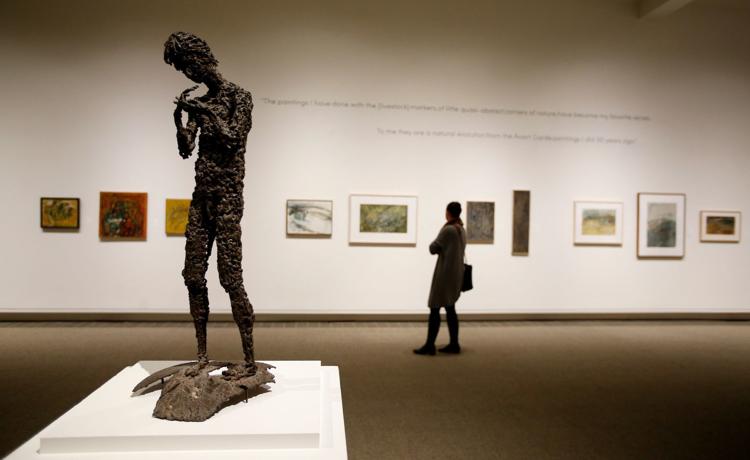 Stockton's influence can be seen under many contemporary artists working today. Interest in his life and work has been re-stoked with the exhibition of his life's work, featuring more than 120 pieces culled from private and museum collections, and a new documentary on his life, directed by Marie-Laure Pelosse, a distant cousin, that will screen at the Yellowstone Art Museum at 5:30 p.m. on Thursday.
A hard sell
Though Stockton's work has been celebrated for decades, it hasn't always been understood. In 1997, Stockton described his itch to be an artist to The Billings Gazette. "I'd talk about what I saw and show what I had drawn. But mostly they thought I was crazy. Some still do."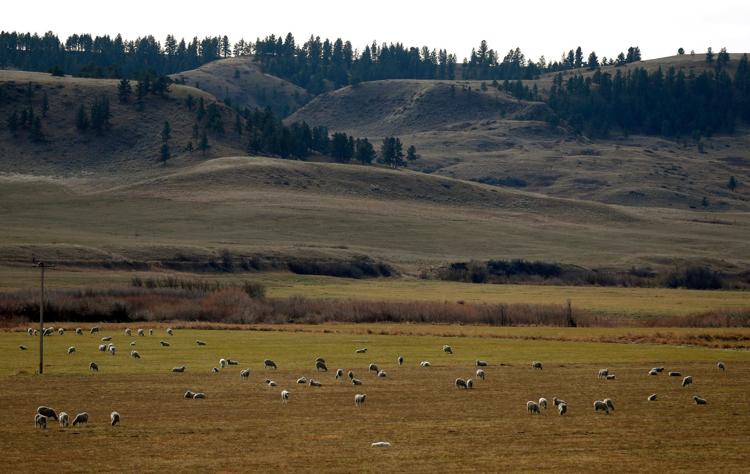 Stockton was born near Winnett, Montana, in 1921 and grew up a Depression-era child. Stockton's father William died of pneumonia before he was born, leaving his mother Julia on her own with three daughters and a baby boy on the way.
"For my father, it was a really, really hard upbringing through the '20s and '30s," Gilles said.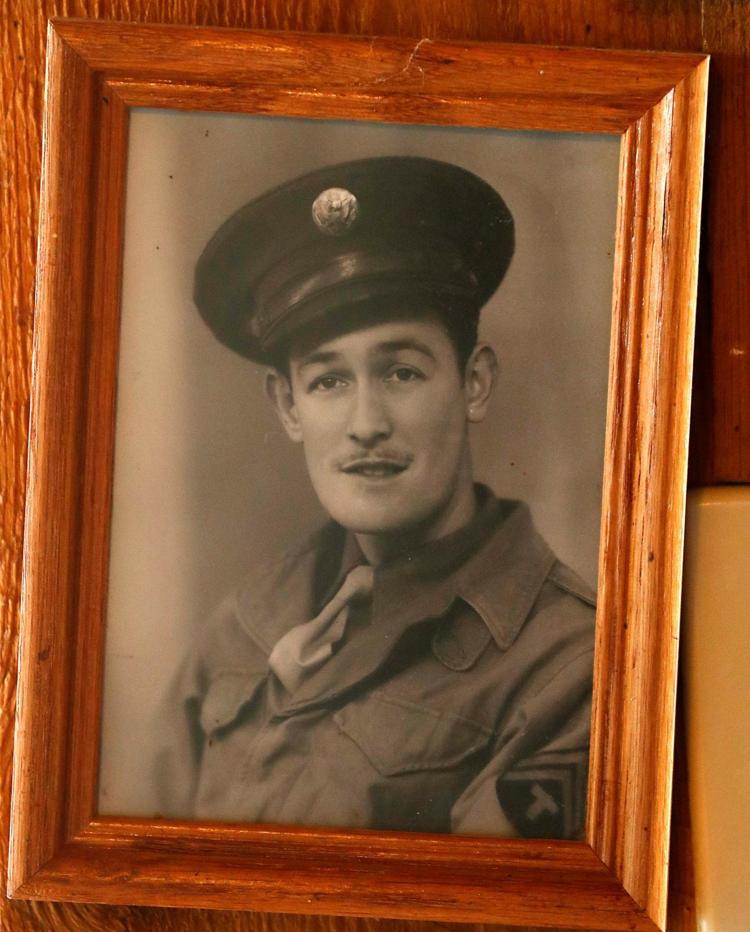 Stockton was exposed to C.M. Russell's work when he was young, but what exposure he had to the art world was limited to what was shown in magazines.
"It was all realistic," said Stockton in that interview with The Gazette from 1997. "You knew that was a horse and a saddle and a campfire. You saw the whole landscape, and there was a story in it. But I had a bug to paint the shapes of things without really painting the whole thing."
He was a doodler in high school, but it wasn't until Stockton enlisted in the army in 1942 that he would begin painting. He patrolled troop trains across the U.S., worked as a medic and sign painter, and then was stationed overseas in Paris. There, Stockton was exposed to the great artwork of Europe, and it was where he met his wife, Elvia Cirefice.
Stockton's early paintings were works of abstraction of the land around him. He conveyed starkness of the black dotted land and tufts of graying ground punched with pine trees and jagged, muddy ruts. His focus was often downward; rarely did he paint the iconic panoramas of Big Sky Country.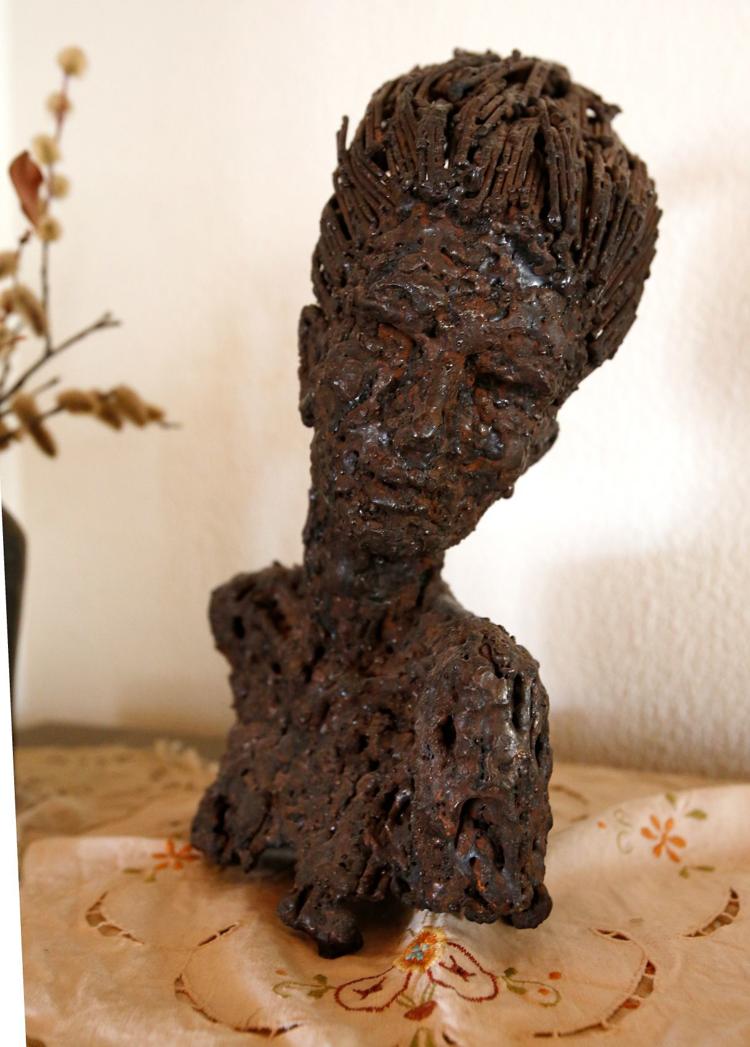 Stockton's sculptures, which he began making in the 1960s from discarded nails, seemed to be his most popular, or at least they were the ones that sold the best and helped sustain the artist's pursuit. Plus, he had a popular series of horse sculptures he consistently produced.
A minimalist in materials, Stockton relied on buckets of rusty nails that farmers and ranchers would collect and reuse, and eventually discard or sell for a buck or so. He also used livestock markers for gestural marks, hinting at the elements of his surroundings.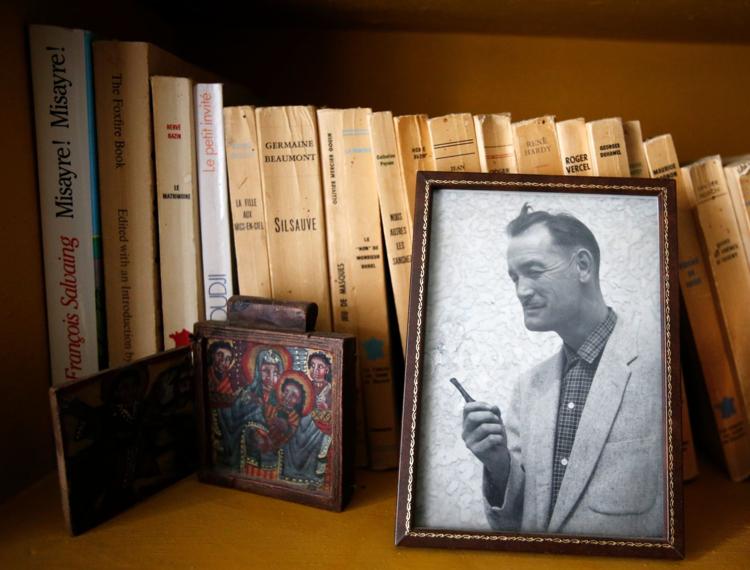 "He has such a facility in doing his art that he really didn't depend on the tools," Gilles said. "In a sense, a really good craftsman needs less and less tools, and he was a very good craftsman."
Stockton had an astounding ability to remember scenes, and was incredibly prolific in winter, when he had the most free time. That photographic memory allowed him to paint scenes beyond his immediate view.
That view, however, was rich with inspiration. The leggy chokecherry, the shrubbery on the prairie, and the dusty land underfoot was his main focus.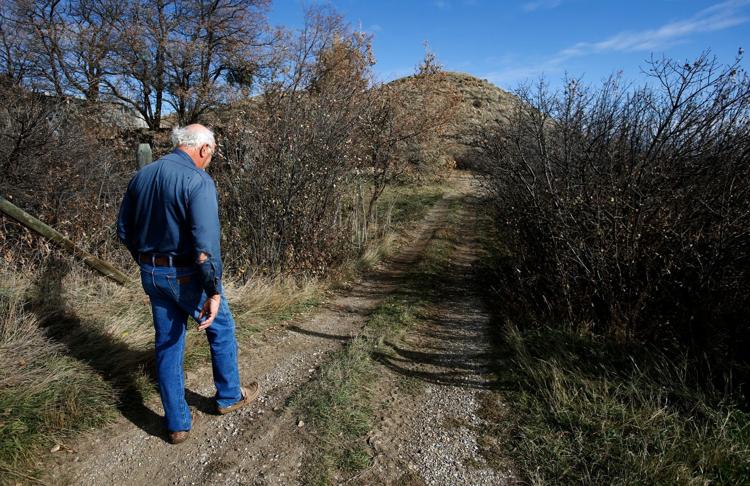 "He was so close to the land," said Donna Forbes, former director of the Yellowstone Art Center (now the YAM). "They're how he feels about the land. They are remembered, but not remembered from a distance."
Though his work seems narrowly focused, there is so much to explore.
Patrick Zentz, an artist and rancher who came to know Stockton in the 1960s, described a rancher's need to observe the land, the grass, the weather. "Your entire life is involved with land and sky, and if it's not, you'll go broke."
Forbes actively worked to collect Stockton's work for the museum. At the time, there were few artists of his caliber, she said. "People want to paint this land — the western dry prairie — and they want to make pretty pictures out of it. It's not. This land is so tough and rocky and magnificent."
Stockton's biggest fans seemed to be his fellow artists. It wasn't like Andy Warhol's parties, but Stockton had a handful of contemporaries and younger artists who came up around his brush strokes. His closest friends, his son Gilles recalled, were Bob and Gennie DeWeese, legendary art pioneers and educators in Bozeman, and Gunnar Mickelsen, a writer living near Lewistown.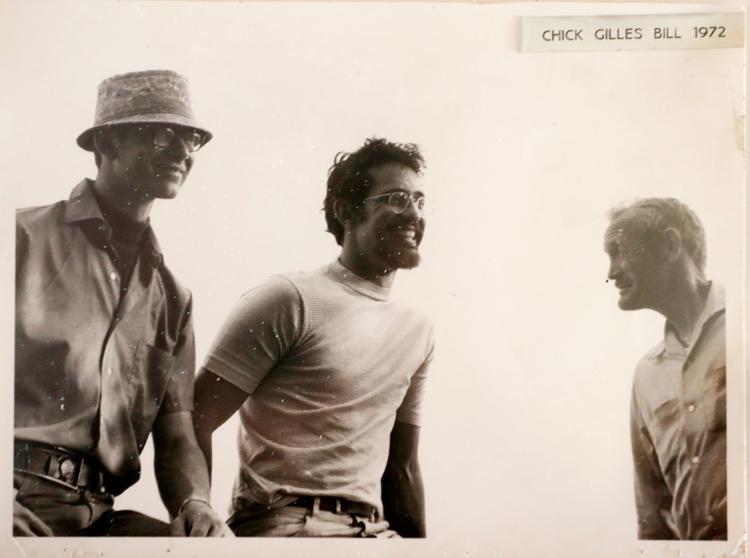 "He wasn't a gregarious person," Gilles said, but he was respected among his ranching and artistic peers, and strangely those professions were intertwined for a handful of close friendships Stockton would forge, including Theodore Waddell, Patrick Zentz and Isabelle Johnson, all running cattle in some form in those years.
Johnson, an Absarokee sheep rancher and painter, was also a longtime educator at what was then Eastern Mountain College. She and Stockton were credited with bringing modernism to Montana.
"It was a pretty finite world, and everybody knew everybody," said Waddell, who quit teaching in the 1970s to take over a ranch west of Billings. "Now you can shake a bush, and a bunch of artists would fall out."
Stockton and Johnson provided a peer group for one another, Forbes said. "They must have felt incredibly isolated in this place."
In The Gazette, Stockton recalled that time: "We were a subculture of a subculture, the first abstract artists in Montana since the Indians, I think. We'd try to show our work, but it wasn't really understood. The old ladies at the art institute thought we were a bunch of bohemians."
In that small group, which included Rudy and Lela Autio, Jessie Wilber and Frances Senska, Stockton found comfort. He was no longer the outsider.
When Waddell took up ranching, he would become close friends with Stockton. They didn't talk about art much, he recalled, but they did talk about running cattle and sheep.
"We had the ground in common, always," Waddell said.
An artful life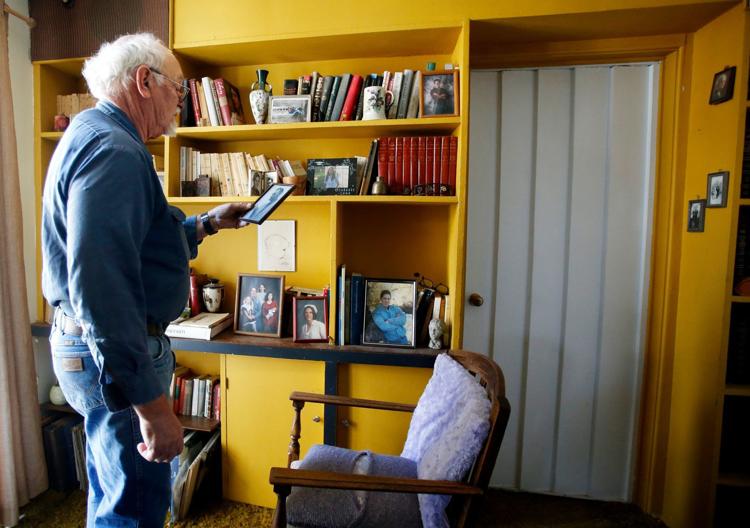 Everything was art in some capacity in Stockton's life, from handmade vests and hats made from wool from his sheep to the light-fixtures and furnishings in his Sears Roebuck kit house outside of Grass Range, which he evolved into a modernist dwelling with sunken living room and custom touches, starting at the front door.
The home was on the property when his family moved in, around 1935. Stockton was a young teenager and would graduate from Grass Range High School in 1938.
His mother, Julia Ericksen, was born in 1894 in Wisconsin. Her parents had emigrated from Norway, and she came to Montana in her early 20s from Minneapolis with three girlfriends, who had a drive to come West and homestead. In Winnett, she met William Stockton, who was surveying for the railroad, and they began a family on a homestead in her name near Winnett.
After her husband died, Julia would not be able to sustain the family homestead, but did manage to keep a small group of milk cows that she grazed along the streets in Winnett. She did what she could to make money, including a lot of laundry, Gilles recalled.
In the 1940s, she met an oil driller who had made his money in California, enough to buy a 600-acre ranch on MacDonald Creek west of Grass Range.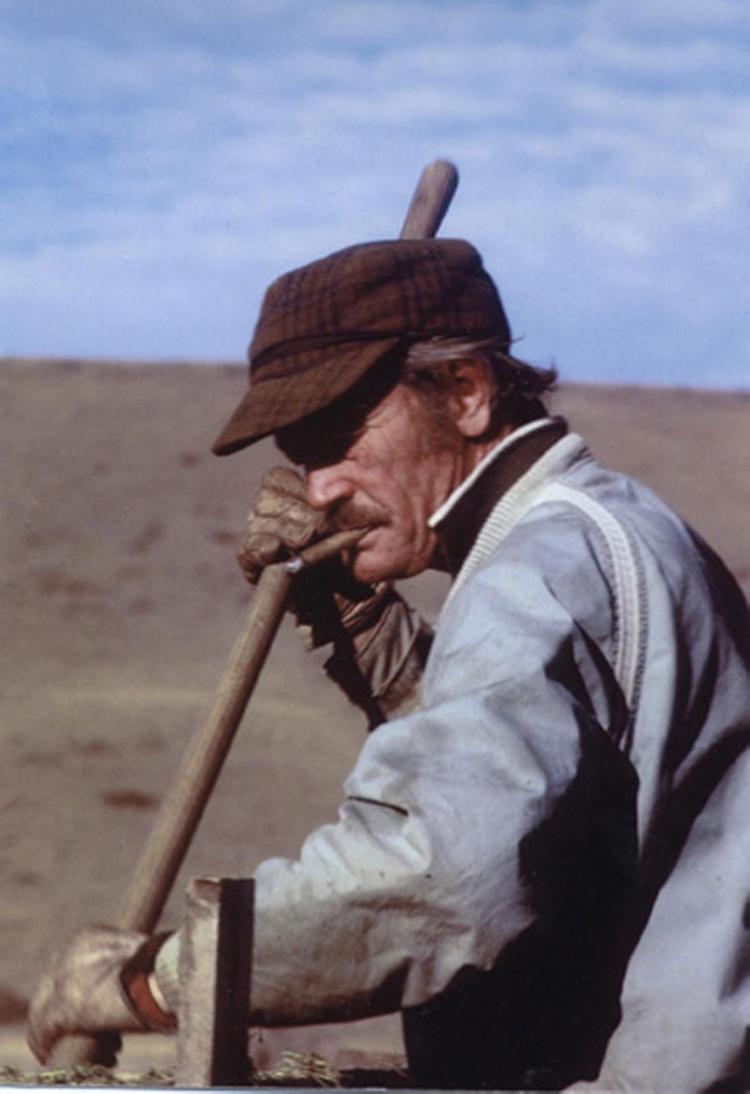 "They had made this deal – my aunts would never say exactly what…," Gilles said. Within a year, he died and left the property to Julia.
Stockton was hesitant to take on the family ranch, and that is Gilles' story, too.
"It's a real struggle. You wonder why in the hell you're doing it," said Gilles, who felt that both he and his father were looking beyond.
Pelosse, the relative who recently completed a documentary about Stockton, has long been intrigued by him, and said she realized how complicated a relationship he had with his own desire to flourish in art, "a will thwarted by his origins, by his mother's demands to take over the ranch," she said. "Bill was a true artist because there is this creative drive in him that is stronger than anything else."
A rancher's life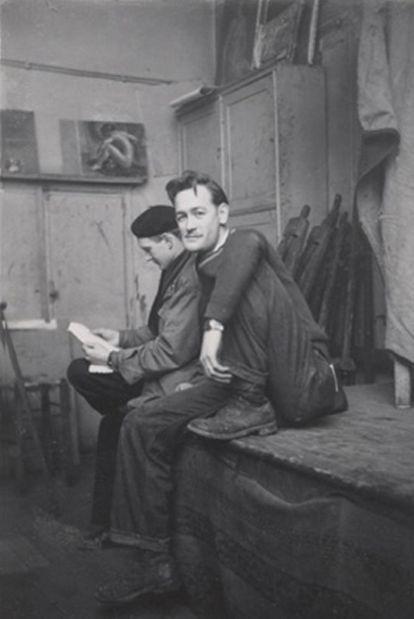 In 1945, Stockton and Elvia were married in the base chapel where he was stationed near Paris. In 1949, they relocated to Montana to take over the family's ranch. Gilles, the oldest of two brothers, grew up with his father's innovations and his mother's own version of English.
"Nobody else could understand her," he said. Yet, within eight years, she was the clerk of the local school. "She was pretty remarkable."
At the homestead, Stockton would extensively remodel the place, replace the roof with a modern flat roof, add stone flooring and sink the living room, and build on an addition that would become his studio where he worked until the end of his life.
"He never took anything for granted," Gilles said. "He would go back and rethink it. Like making a door, he wasn't one to copy and just do it because that's the way that everyone else did it."
Creativity and innovation were one thing. Efficiency was another. The property at the time had no running water and a wood range in the kitchen, plus two little bedrooms. Gilles recalled waking up with frost on his blankets; the uninsulated room where he slept was converted from a porch.
The home has come a long way from the homestead days, and Gilles' son Antoine has a bedroom in Stockton's former studio, which still has some of the artist's things he posted to the walls.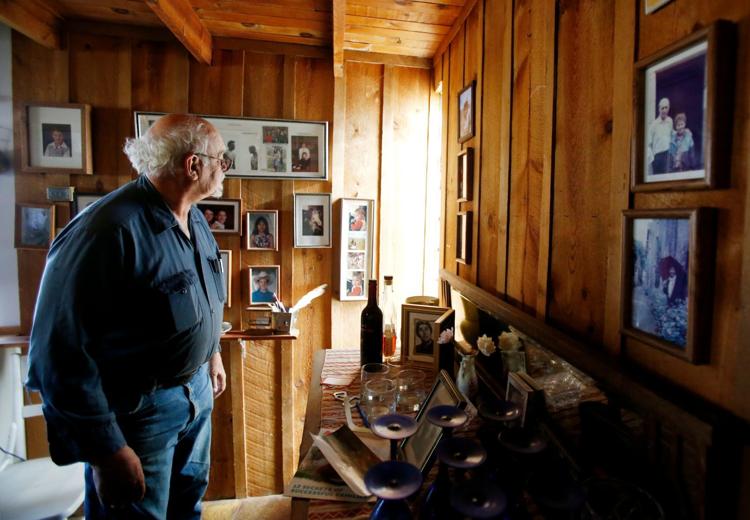 Stockton was the only one in the family who pursued fine art, but his son carried on the ranching tradition. "I guess I was coerced a little bit," Gilles said. Yet, he doesn't regret the choice. "If you can handle it, there's a freedom in being a farmer, or your own boss. A lot of people dream about it. It's harder to do than one would imagine."
For Gilles, and his father, that structure of running their own world worked, but it was never lucrative. "It takes a hell of a lot of money to have a fairly average lifestyle," Gilles said.
Through his life, Bill Stockton maintained a sense of humor. His book, "Today I Baled Some Hay to Feed the Sheep the Coyotes Eat," is full of his re-tellings of the tough life on the ranch, as well as his drawings. Though Stockton didn't consider himself a writer, he also produced a book of drawings with puns, titled "Ewe-phemisims."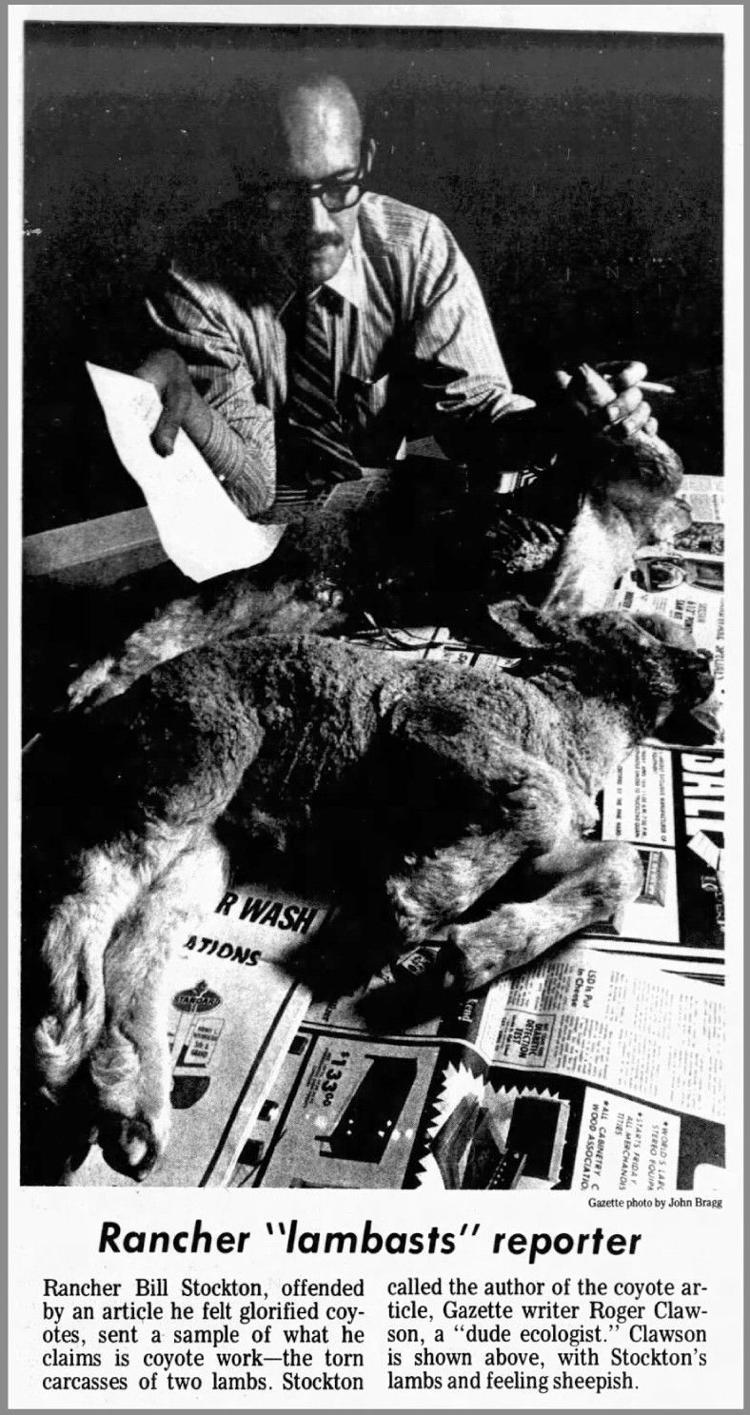 Stockton wasn't a man to mince words, and he also wasn't one to be quiet when he felt trifled with. Gazette columnist Roger Clawson, after writing an editorial in 1971 Stockton felt glorified coyotes, received a package containing two lambs that had been killed on Stockton's property by coyotes.
Now mostly retired, Gilles has most of the family's acreage leased out. He said his father never really felt financially secure with the ranch until later on, when Gilles and his wife were overseeing the day-to-day operations, and Stockton was focused on painting and selling his work. He also received a financial boost from Miriam Sample, a Billings art patron who purchased $100,000 worth of Stockton's artwork to donate to the Yellowstone Art Museum.
In the last year of his life, Stockton had lung cancer and died on Oct. 29, 2002, at age 81. His final painting, made just weeks before his death, captured in black cattle marker the reeds outside his home.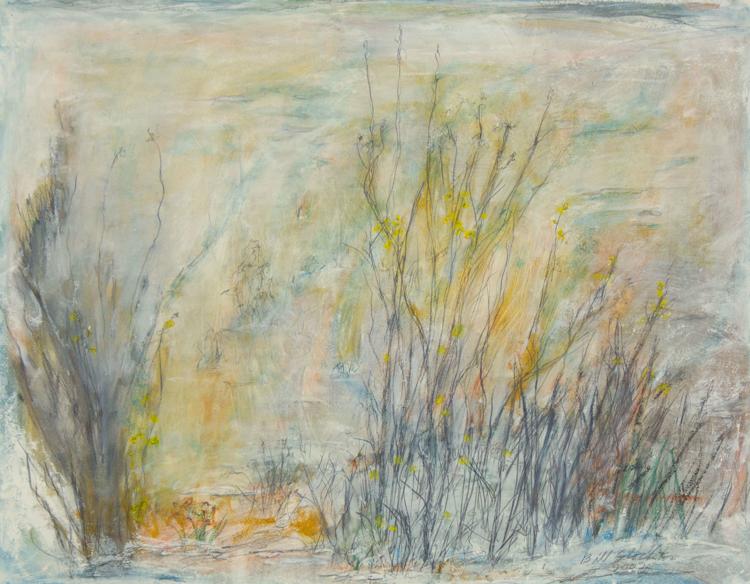 On his deathbed, Stockton was presented the Montana Governor's Art Award, ahead of the ceremony that following year. Gilles recalled his father's humor, with a bit of resentment toward his artistic calling. "My mom said, 'Isn't that great?' He said, 'Oh yeah. But it's not the Legion of Honor.'"
At the end of his life, if Stockton knew of the great contributions he made to contemporary art and abstract expressionism in Montana, he didn't brag about it. He remained a stalwart of the Montana art scene, flicking his brush against the sagebrush curtain.
"He was right there in the middle of it, and I don't think he wanted to be," said Waddell. "He was the original curmudgeon."
---
Photos: Bill Stockton's life and work
Bill Stockton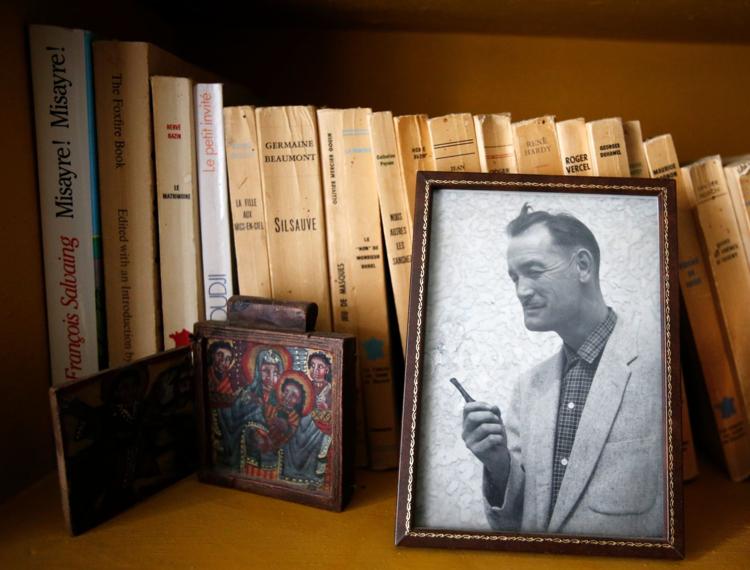 Bill Stockton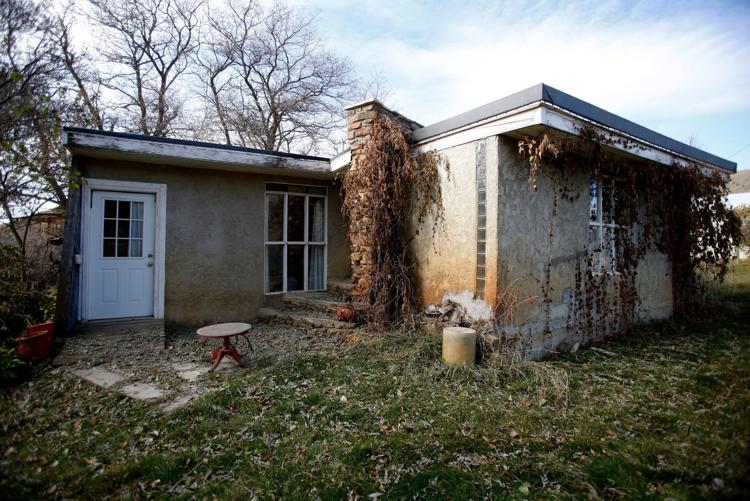 Bill Stockton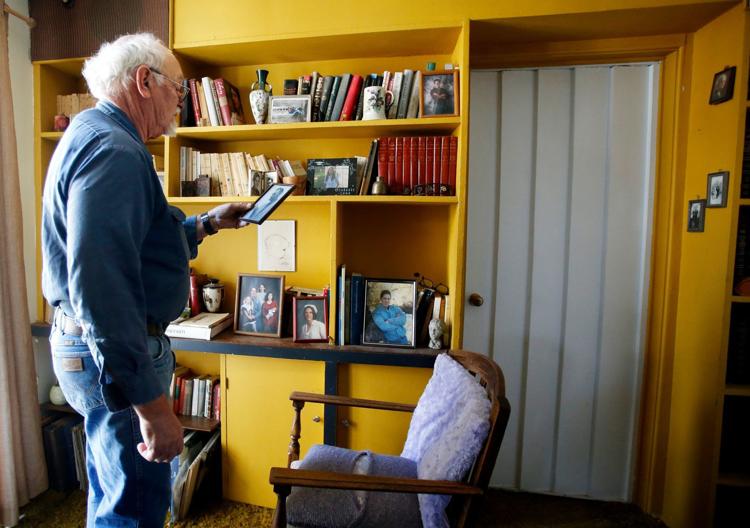 Bill Stockton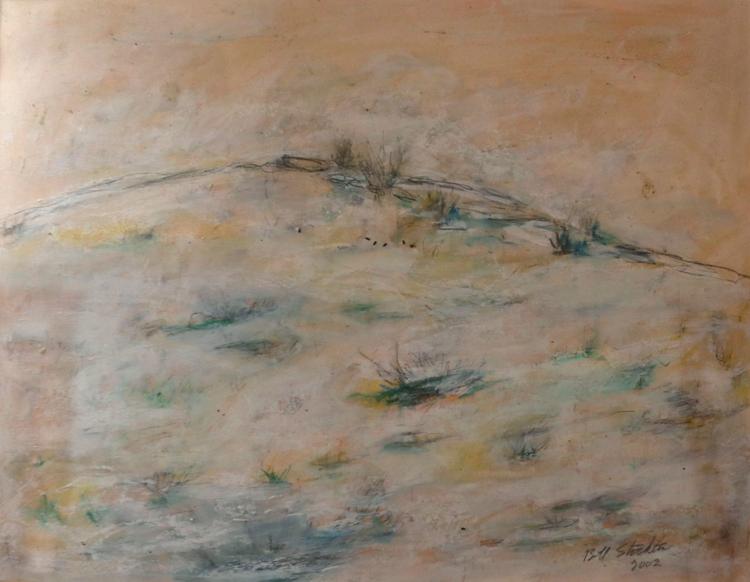 Bill Stockton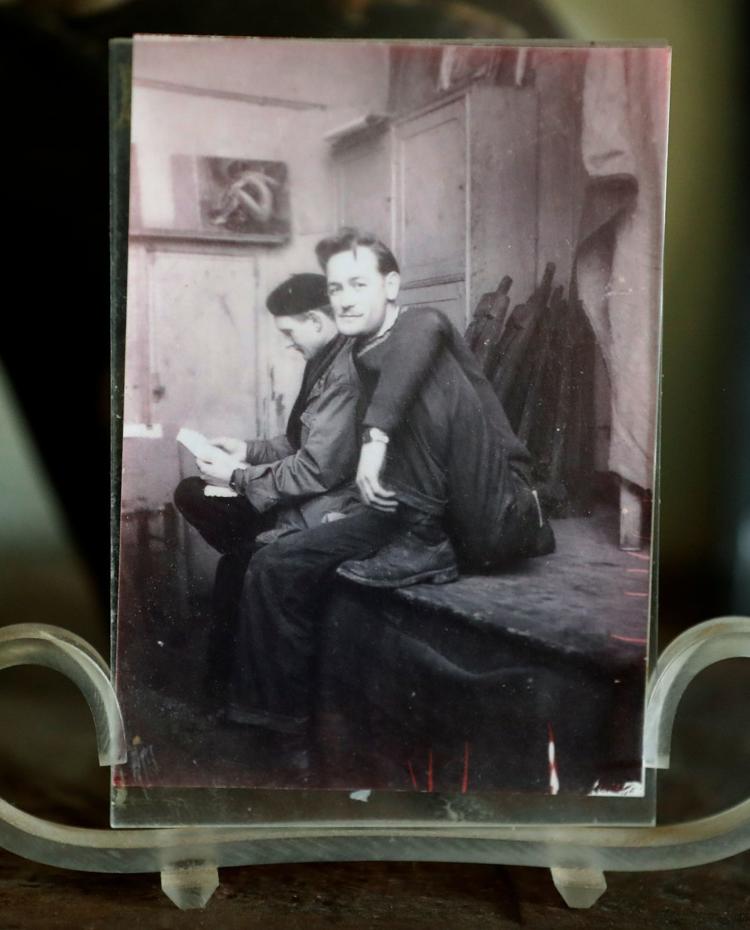 Bill Stockton
Bill Stockton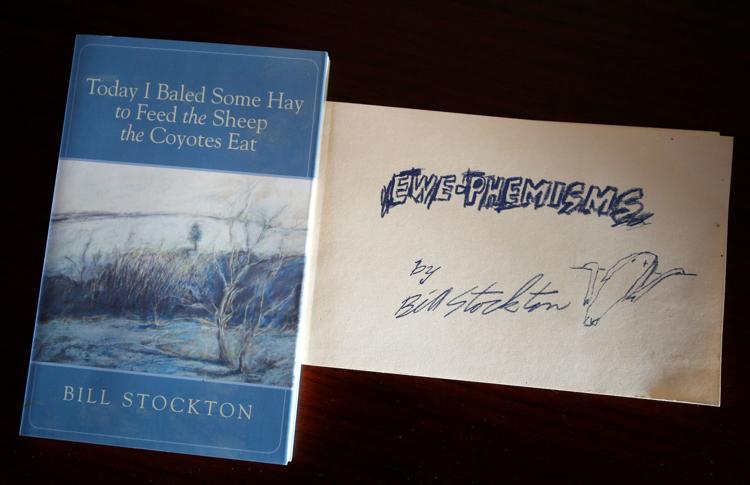 Bill Stockton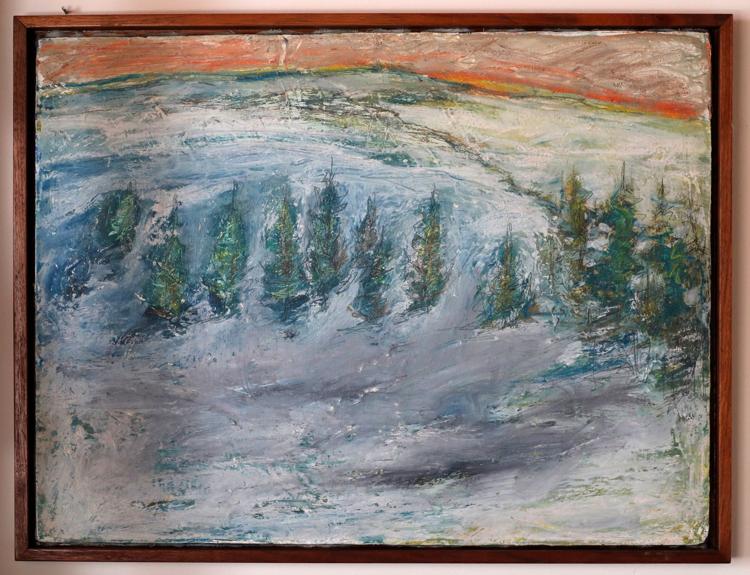 Bill Stockton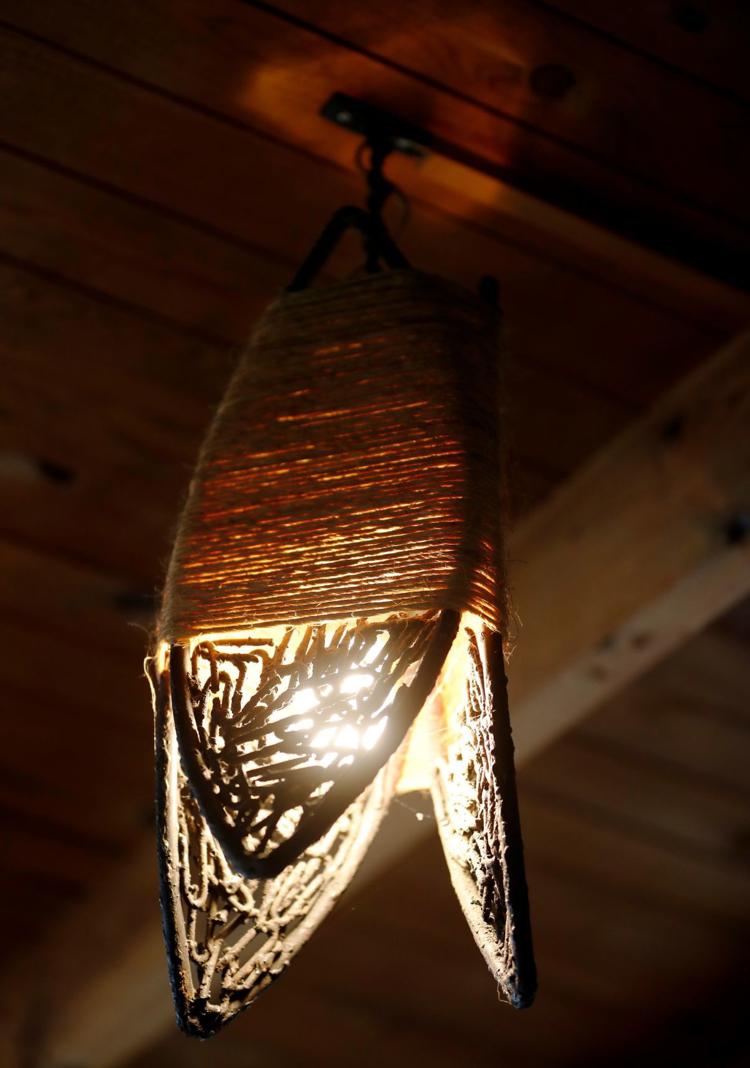 Bill Stockton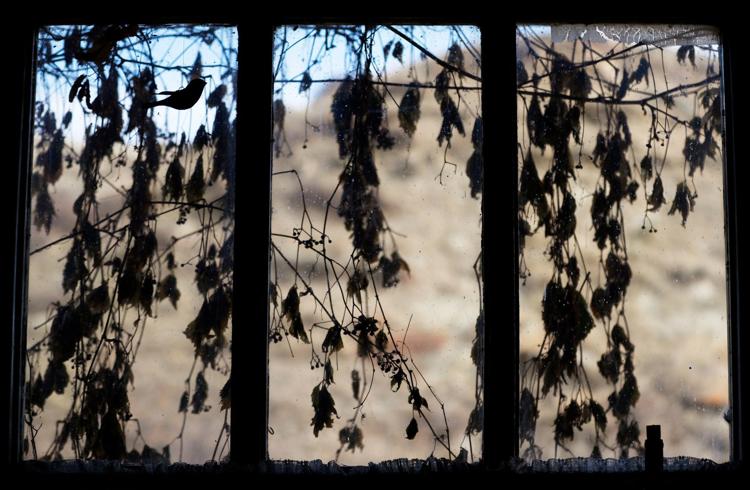 Bill Stockton
Bill Stockton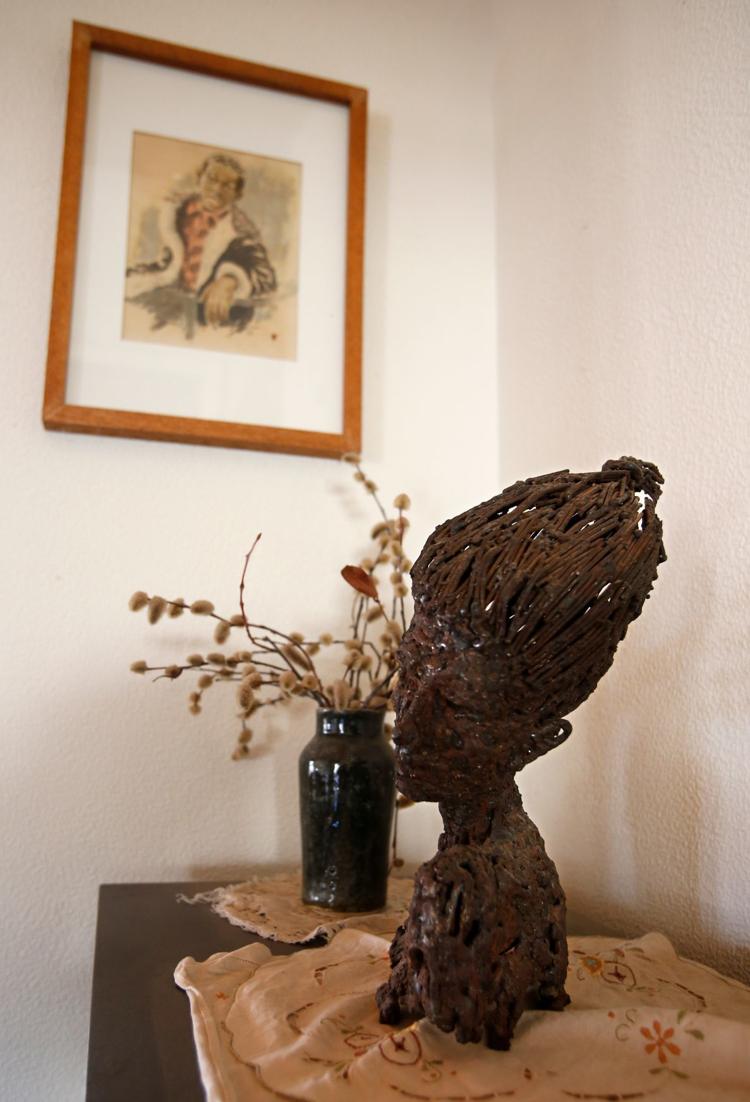 Bill Stockton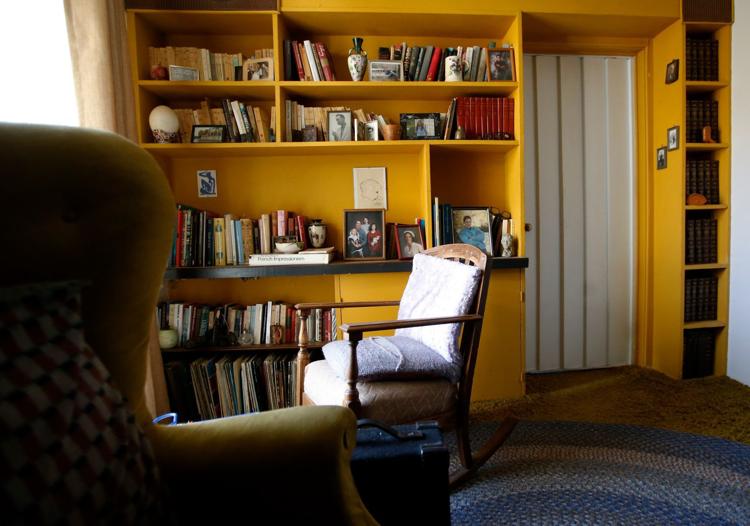 Bill Stockton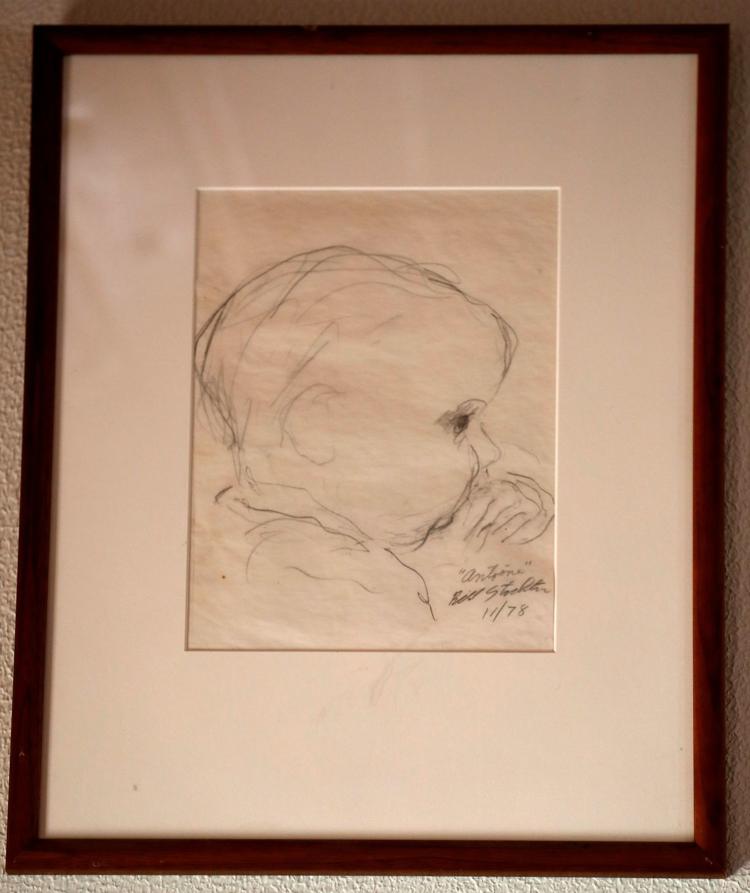 Bill Stockton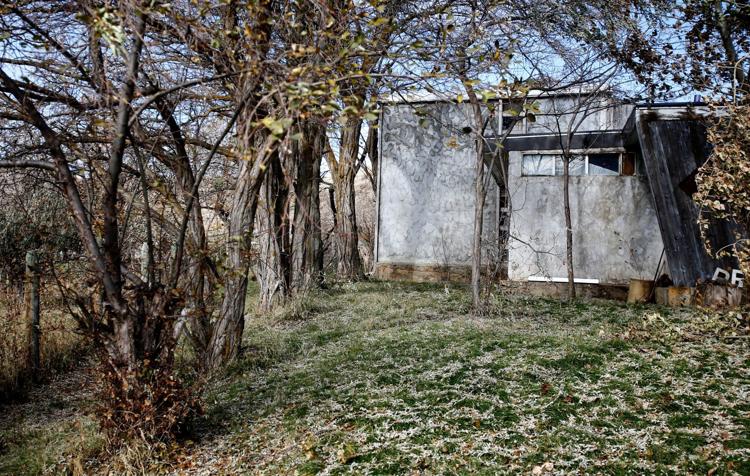 Bill Stockton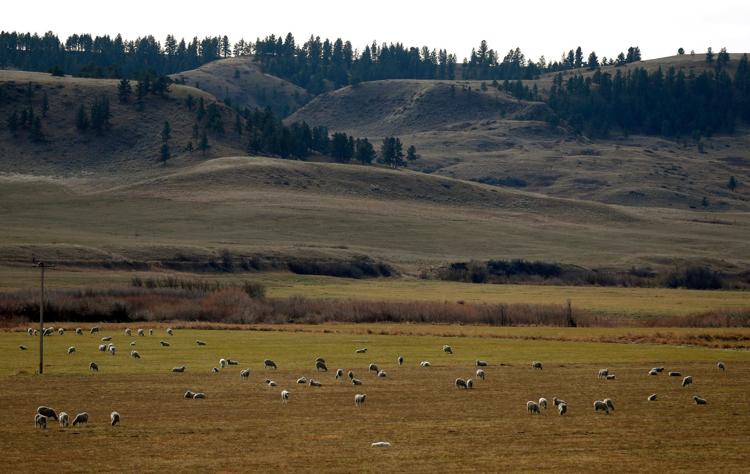 Bill Stockton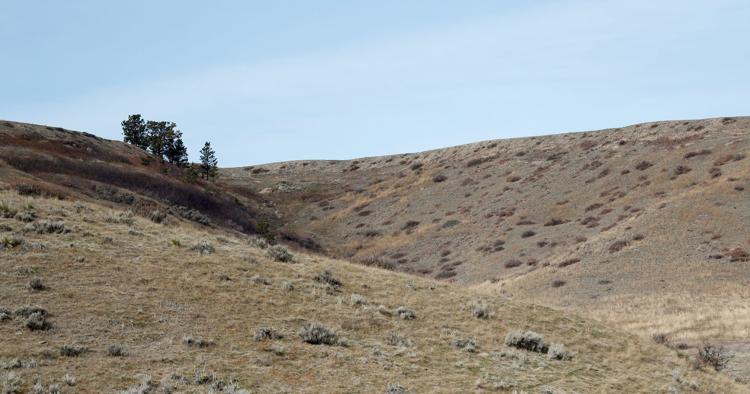 Bill Stockton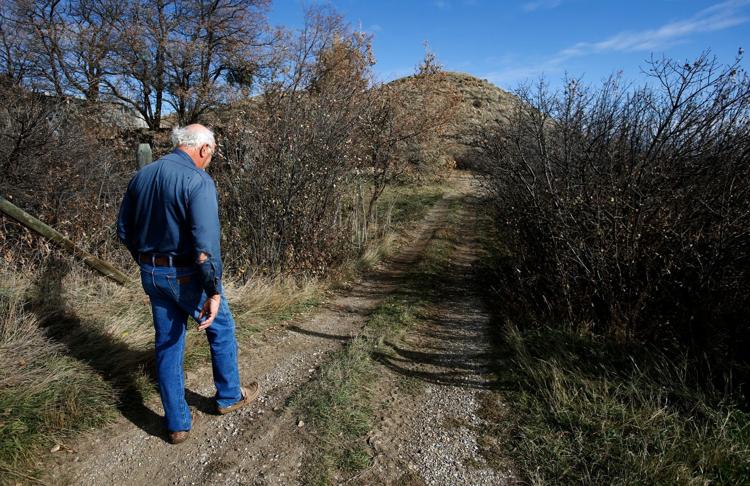 Bill Stockton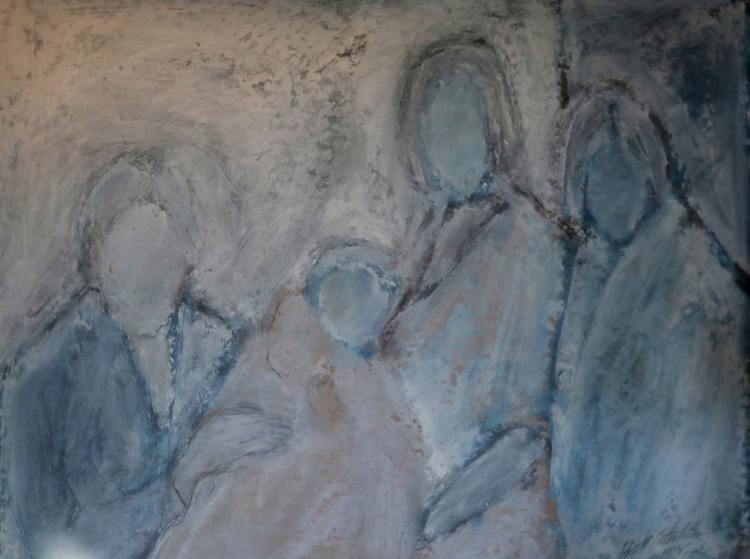 Bill Stockton
Bill Stockton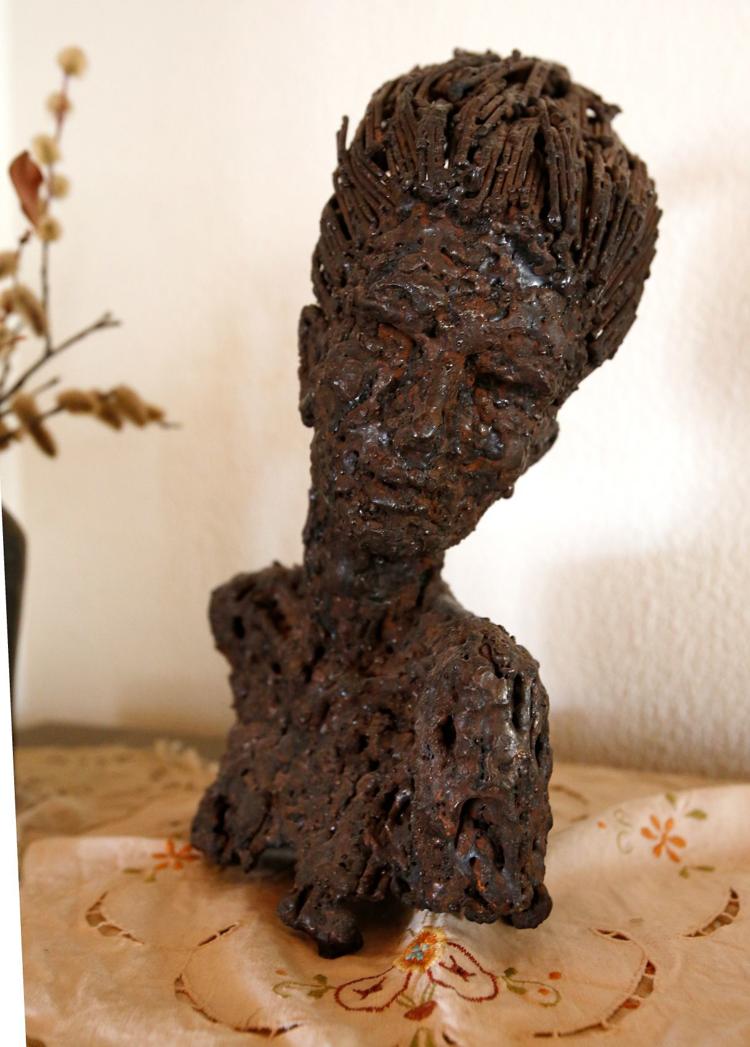 Bill Stockton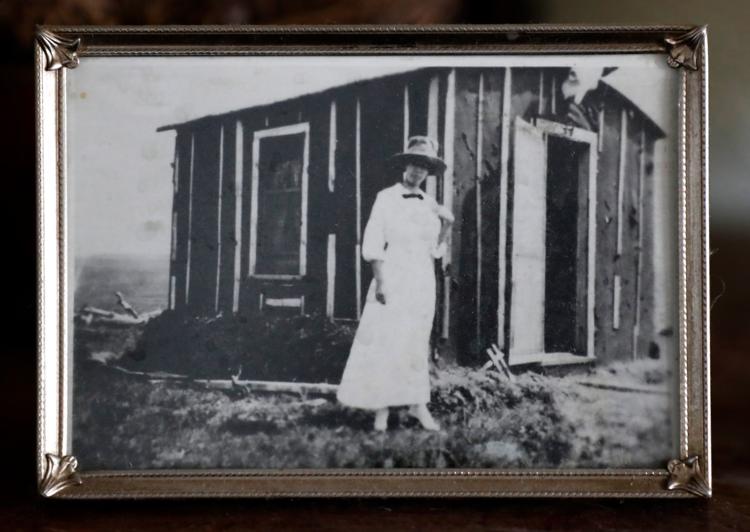 Bill Stockton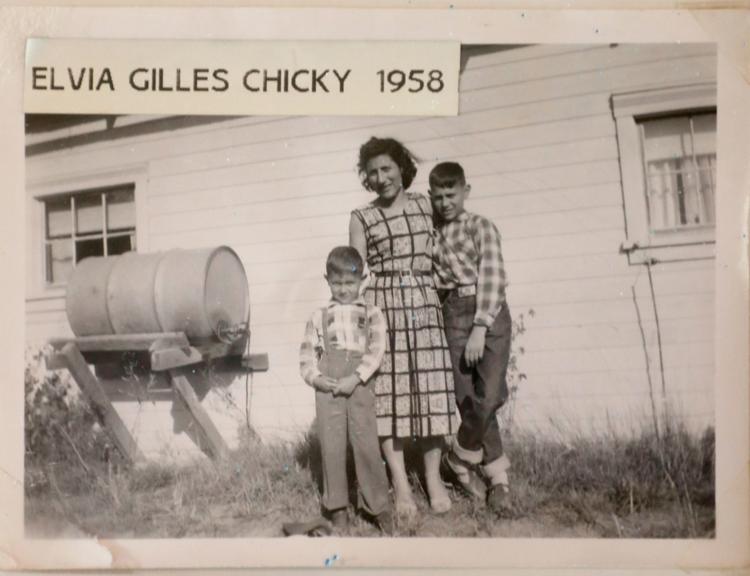 Bill Stockton's "Start of Autumn," 1954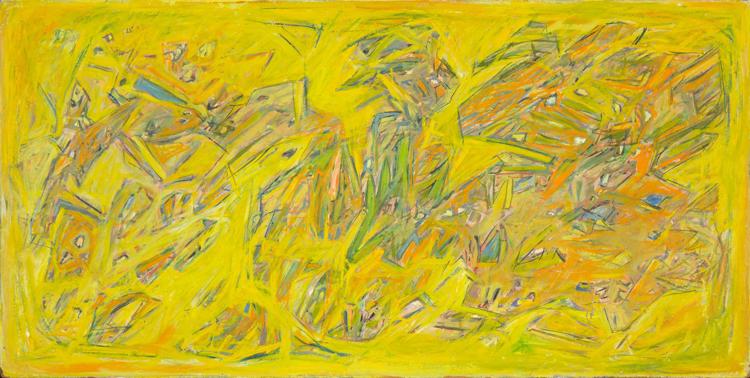 Bill Stockton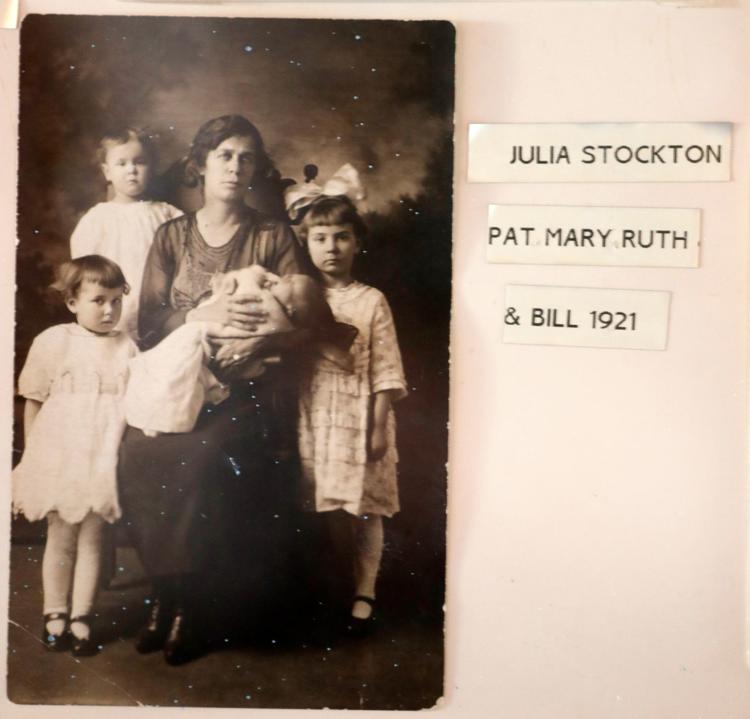 Bill Stockton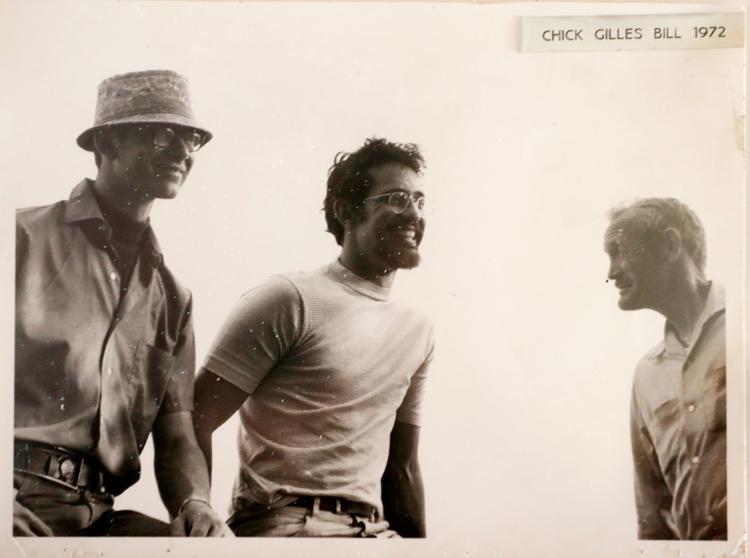 Bill Stockton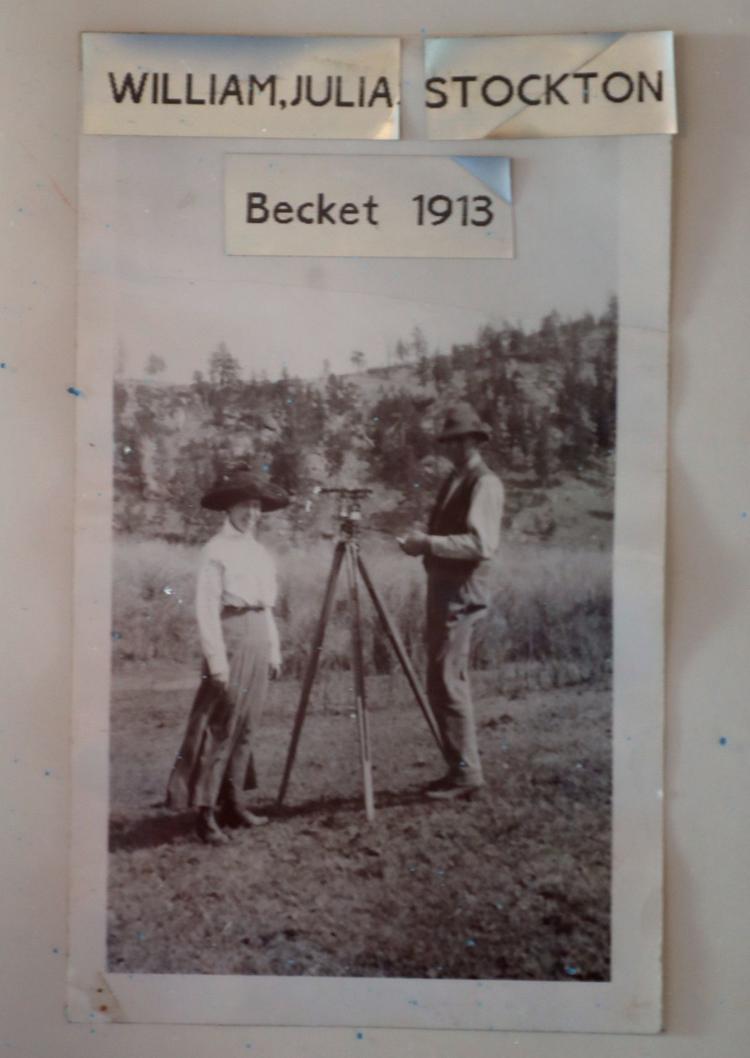 Bill Stockton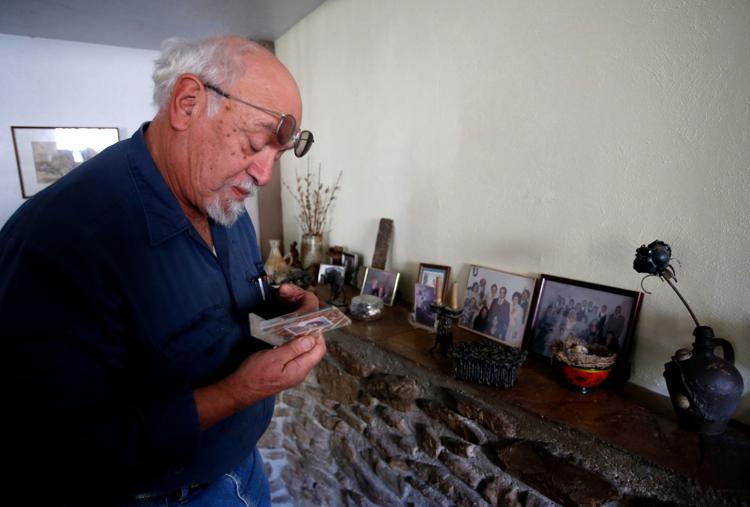 Bill Stockton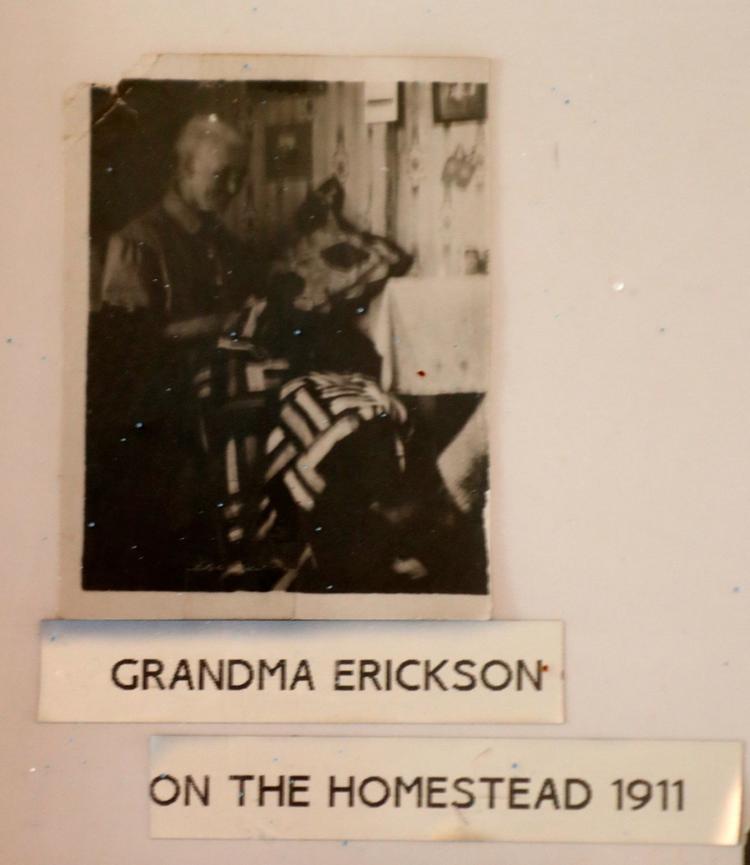 Bill Stockton's "Reeds," 2002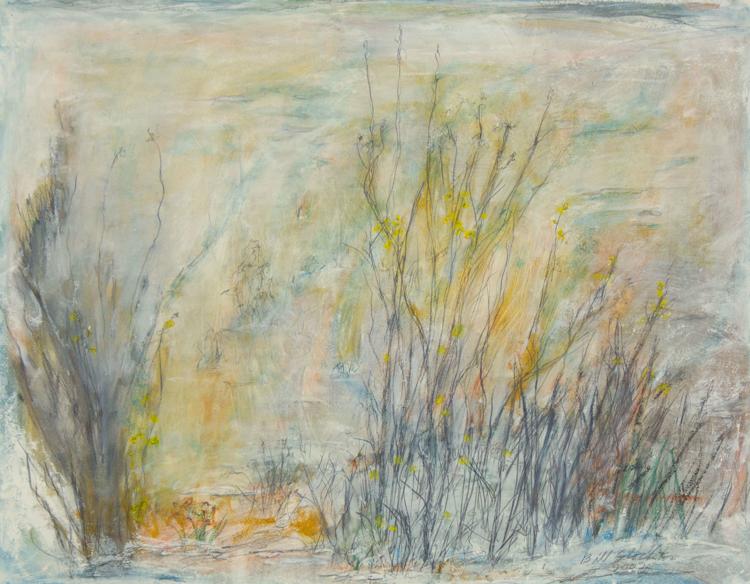 Bill Stockton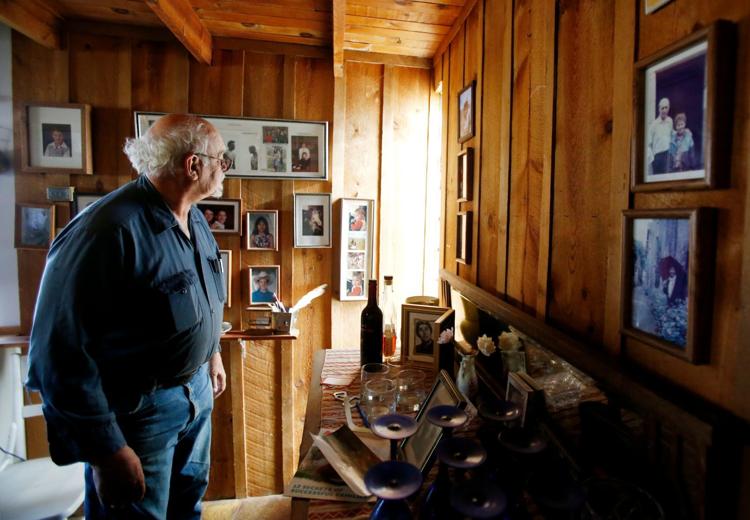 Bill Stockton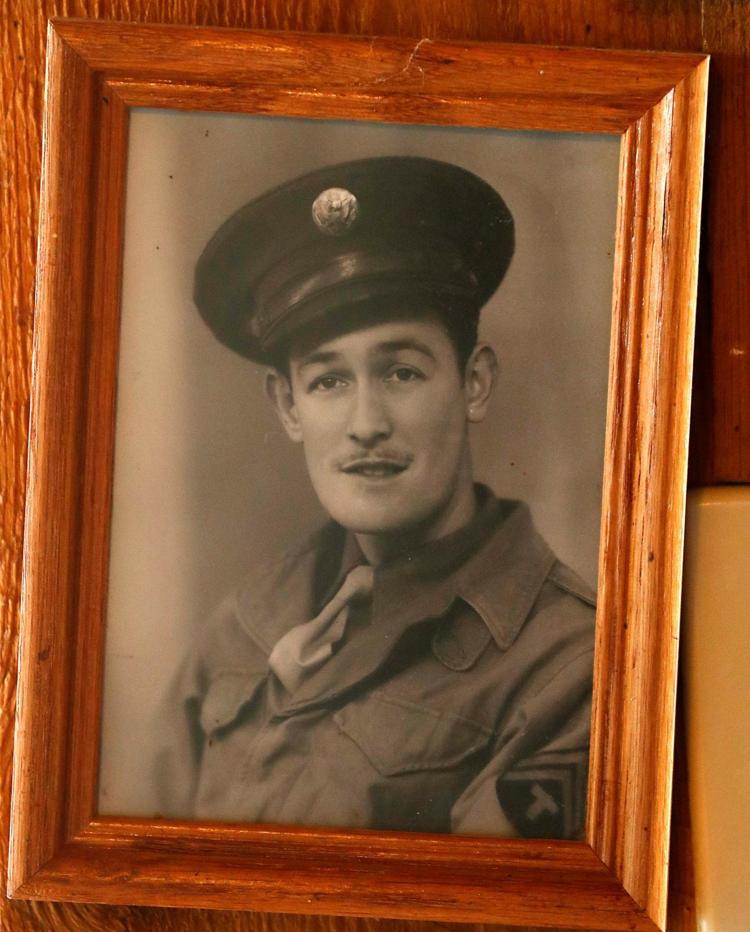 Bill Stockton: Grass Roots Modernist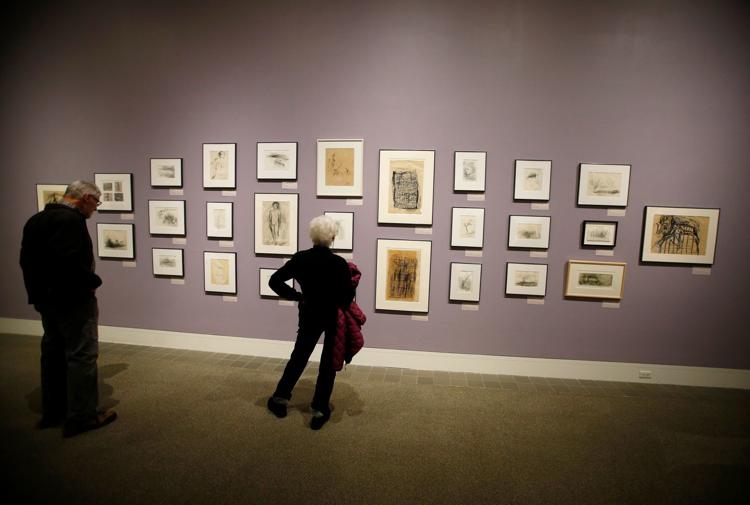 Bill Stockton: Grass Roots Modernist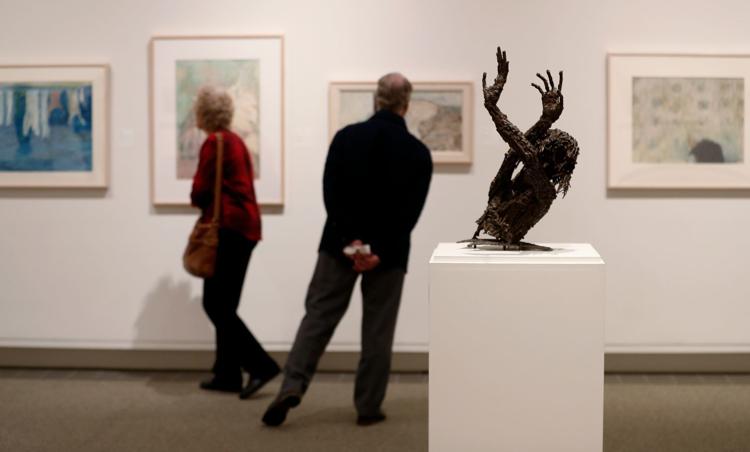 "Wind and Bent Trees"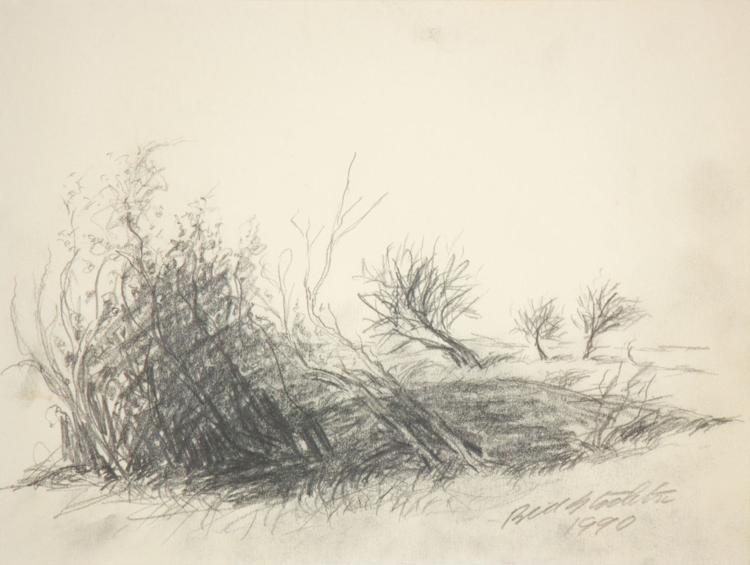 Bill Stockton: Grass Roots Modernist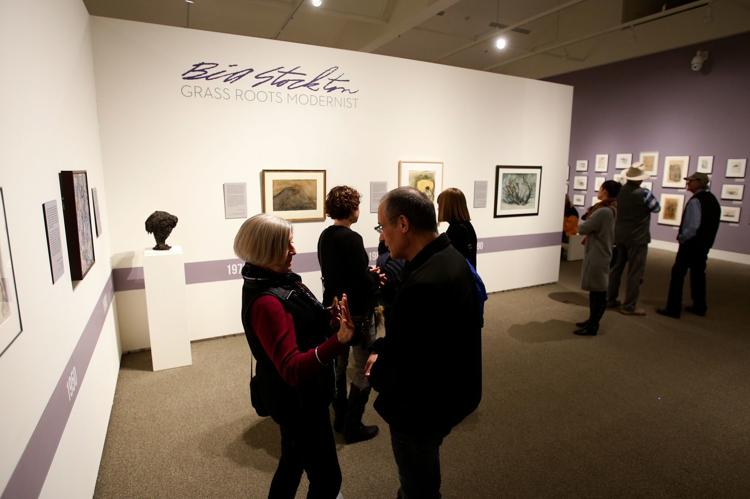 Bill Stockton: Grass Roots Modernist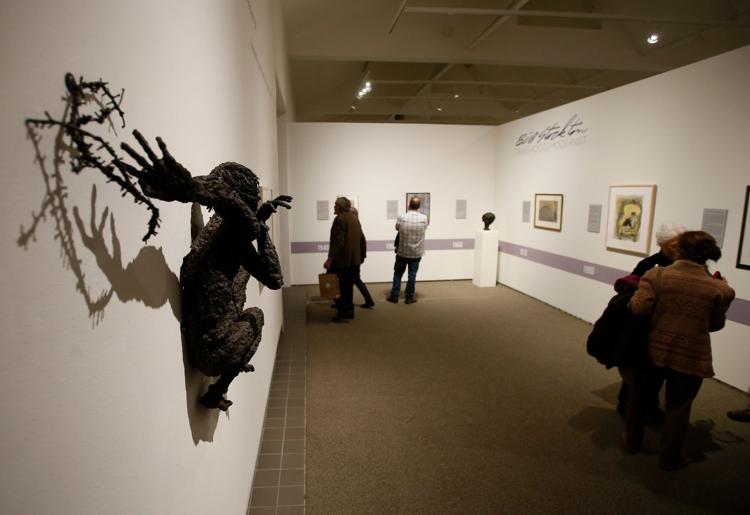 Bill Stockton: Grass Roots Modernist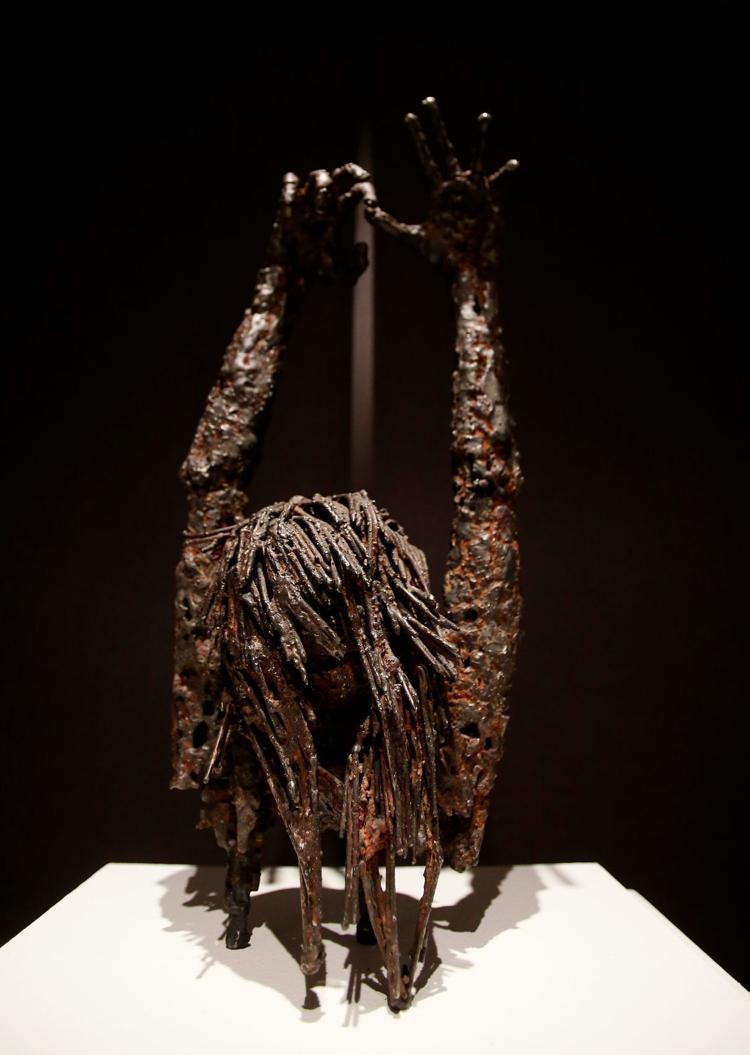 Bill Stockton: Grass Roots Modernist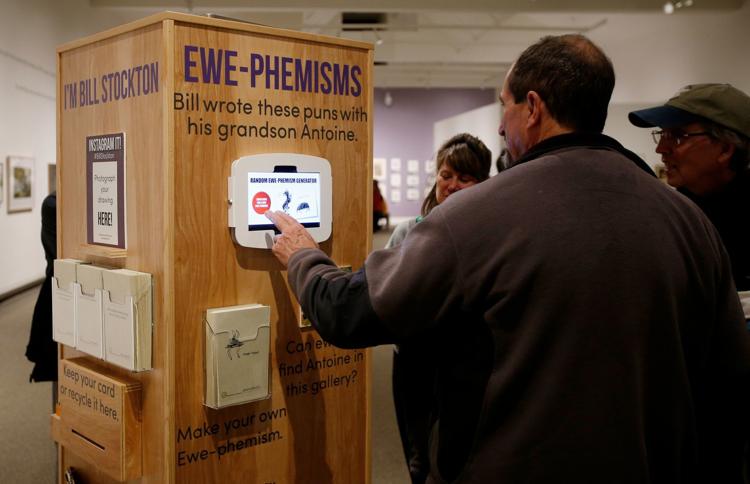 Bill Stockton: Grass Roots Modernist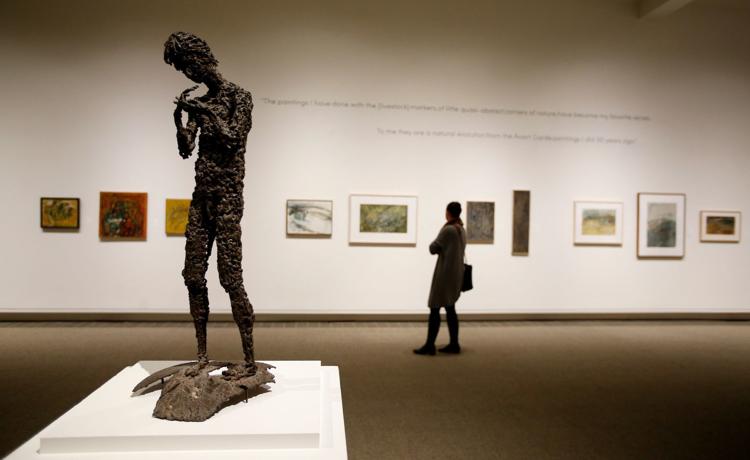 Bill Stockton: Grass Roots Modernist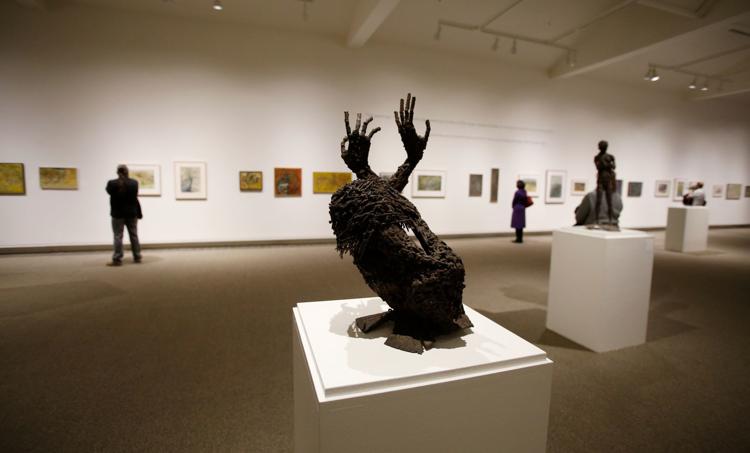 Bill Stockton: Grass Roots Modernist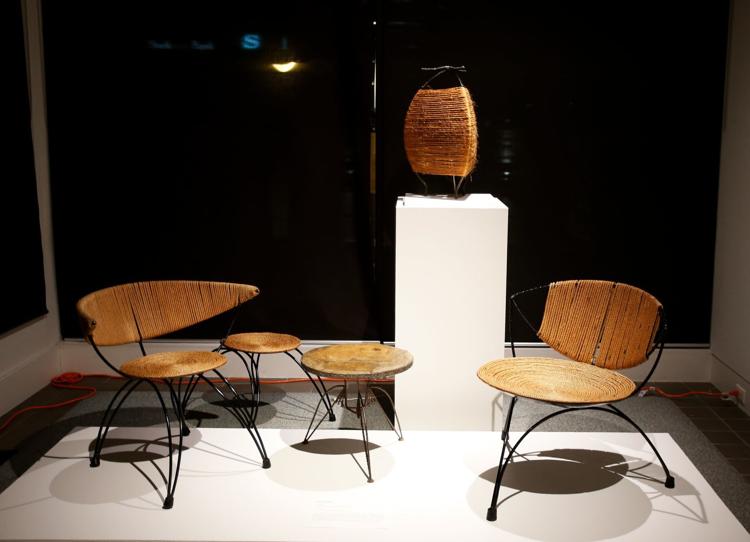 Bill Stockton: Grass Roots Modernist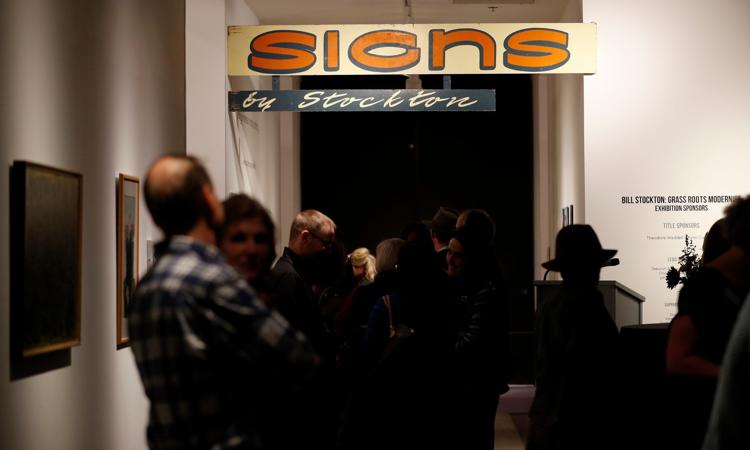 Bill Stockton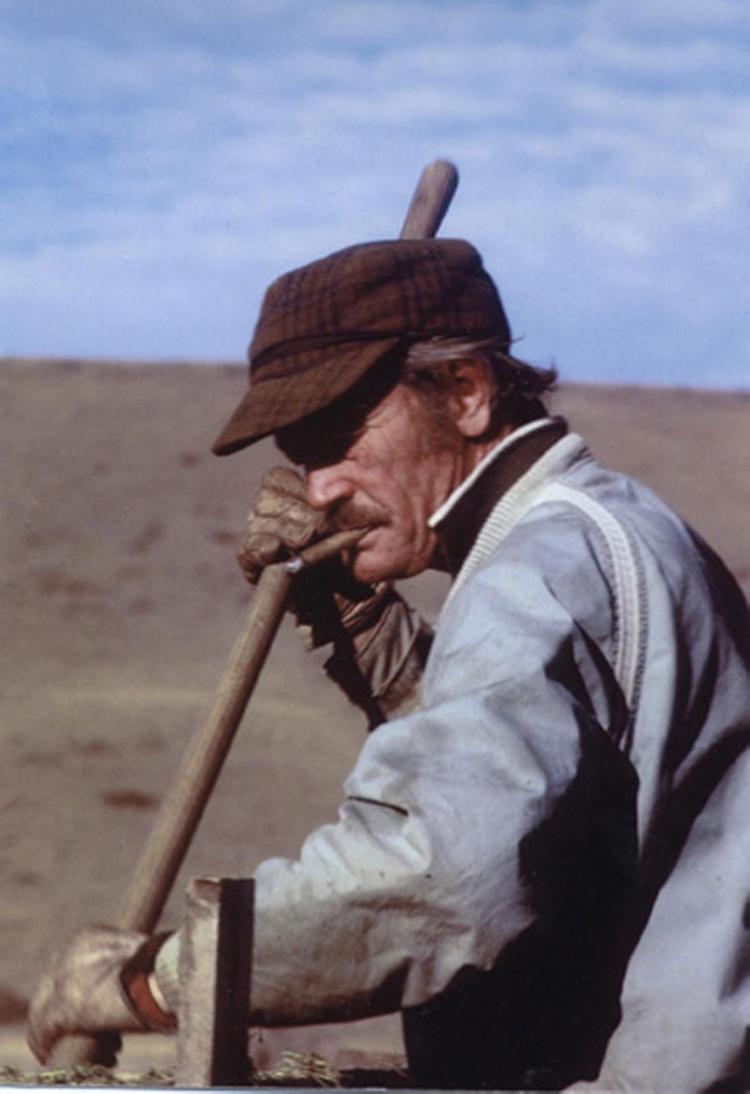 The late Grass Range artist Bill Stockton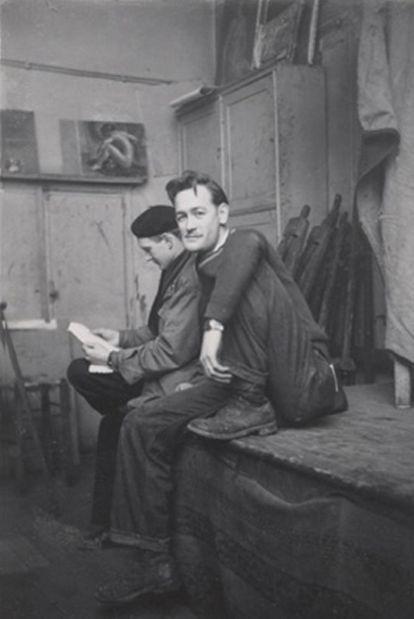 The Billings Gazette May 22, 1971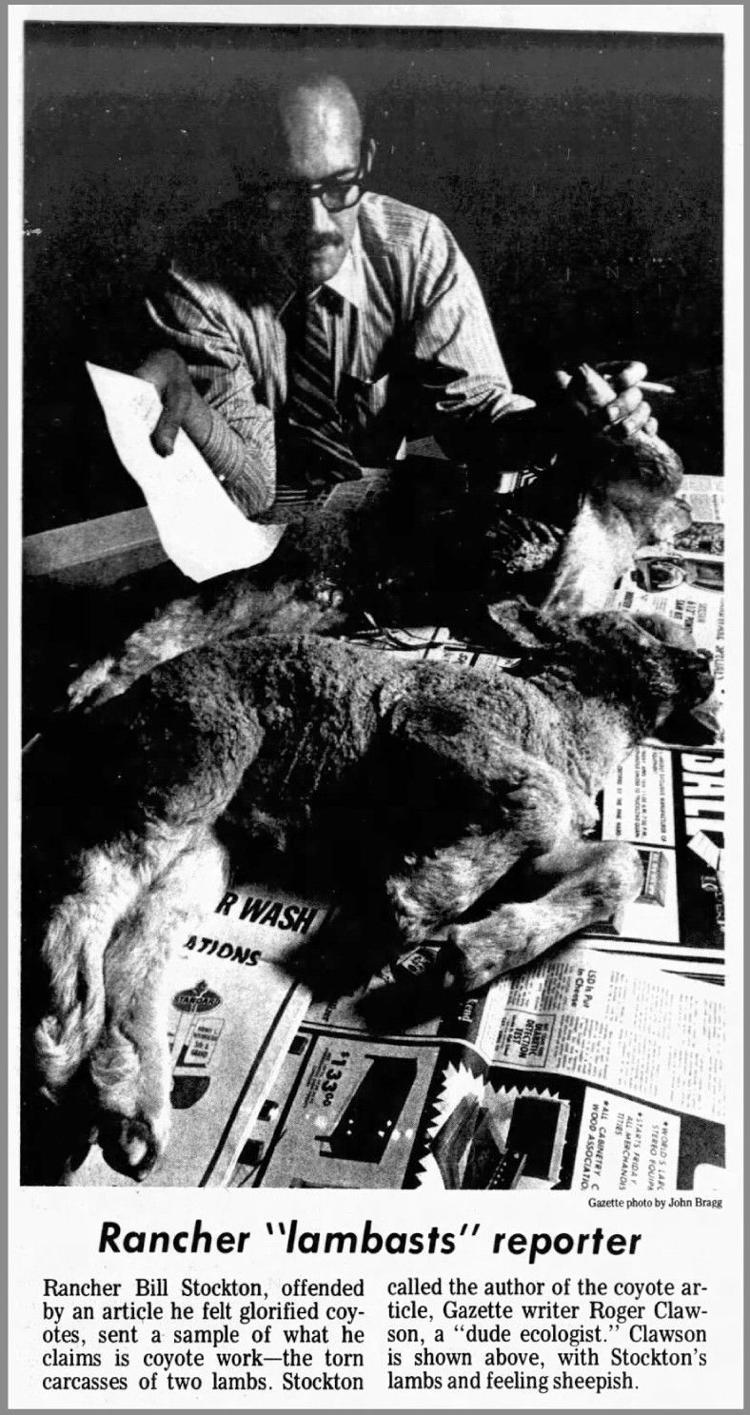 Be the first to know
Get local news delivered to your inbox!