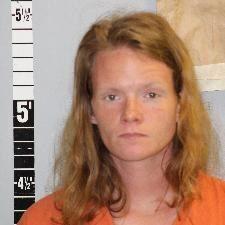 The duo who pleaded guilty to the 2019 killing of 56-year-old Helena resident Shane White in the Cave Gulch area near Canyon Ferry Lake was sentenced Tuesday. 
Both 34-year-old Serena Lee Kilseimer and 43-year-old Dewayne William Johnson were originally charged with deliberate homicide but pleaded guilty to the lesser offense of mitigated deliberate homicide as part of a plea agreement in January. Johnson's plea included a claim of mental illness.  
Lewis and Clark County District Court Judge Michael McMahon sentenced Kilseimer to 30 years in the Montana Women's Prison with 20 years suspended. She is ineligible for parole of any kind. She will have to register as a violent offender, is forbidden from associating with White's family and is ordered to pay $3,500 in restitution. McMahon said she is a danger to society and her potential for rehabilitation is minimal.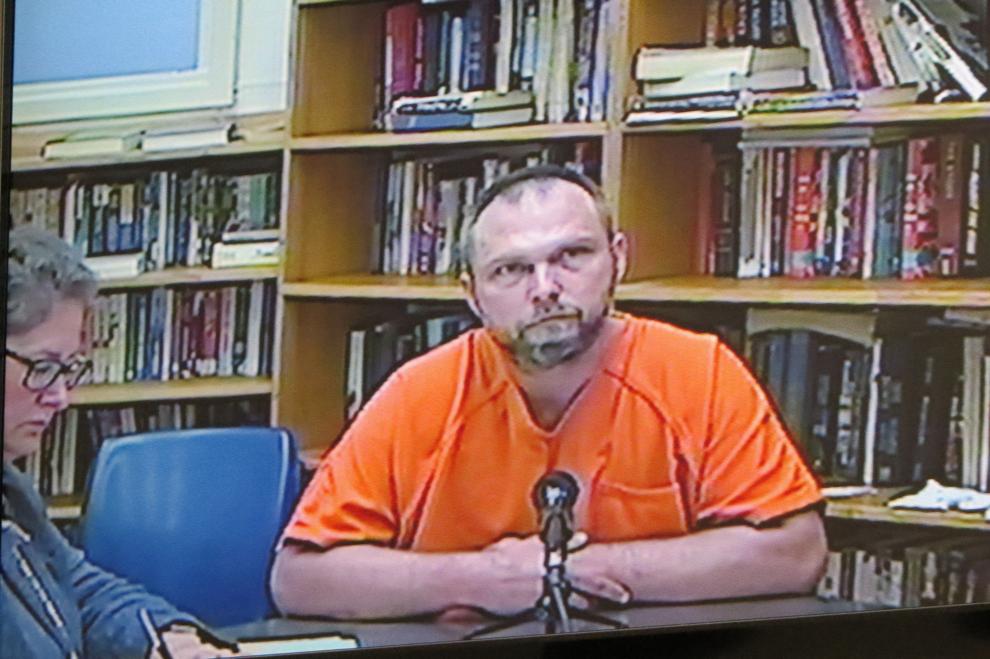 Johnson, who was wearing a GPS monitor related to other crimes during the killing, was sentenced to 30 years in the Department of Public Health and Human Services mental health facility, with 20 years of his sentence suspended. If at any time the circumstances of Johnson's sentence changes, McMahon, or his successor, will oversee those changes. The state hospital doctors have the discretion to determine whether Johnson is more suited for prison than a mental health facility. Johnson is ineligible for parole of any kind. He is also ordered to pay $3,500 in restitution and will register as a violent offender.
Additionally, McMahon ordered the pair to never associate with one another again unless given explicit permission by the state. The pair has a child together but they don't have custody any longer.
McMahon told both defendants before handing down their sentences that if they had been found guilty at trial, they would be going to prison for the rest of their lives. However, McMahon said he would respect the plea agreement because he did not want to put White's family through a trial and he didn't want them to have to sit in court and look at autopsy photos of White's body.
"Mr. Johnson, there is not a day I don't regret letting you out of custody and putting a GPS monitor on you," McMahon said. "Mr. White might be here today, otherwise."
McMahon said the pair had previously been ordered to not contact one another, but they seem to be unable to stay away from each other and they fuel each other's addictions to methamphetamine. McMahon said methamphetamine destroys lives, and in this case it was the life of White.
"Mrs. Kilsemier, you refused all treatment options and look where it led you," McMahon said.
Johnson previously signed a statement saying that when he killed White, he believed it was in self-defense. In the statement, Johnson said White had threatened to kill him and Kilseimer along with their child. Johnson said White told them he had snipers in the woods, and "he appeared to gesture and wave like waving somebody down to shoot me." Johnson also said White had threatened to send Kilseimer to Mexico to be a sex slave. 
Lead detective on the case James Ward of the Lewis and Clark County Sheriff's Office said there was no evidence of wrongdoing by White, nor any evidence to support Johnson's claims. County Attorney Leo Gallagher referred to the claims as "the ramblings of a schizophrenic, high on methamphetamine."
Ward's investigation found that White had constantly offered help of various kinds to the pair. He said White had a criminal history and struggled with addiction, but his crimes were nothing near the level of this killing. Ward also mentioned the viciousness of the killing. White was stabbed more than 30 times, nearly decapitated and his head had been bashed repeatedly with a rock.
The defendants were caught because they were captured on security camera footage with White on the day of the killing. Additionally, Johnson's GPS monitor was tracked east of Helena to the area of Cave Gulch. A witness later observed Johnson return to White's residence in his truck, but without White, according to court documents.
Both Kilsemier and Johnson offered apologies for their actions. Johnson said he truly believed that White intended to kill him, but noted there was nothing he could ever do to make up for his actions.
Several of White's family members testified during the hearing.
"Shane wasn't a perfect person, but he didn't need to die," said Jim White, the victim's father. "And he was killed by the people he was trying to help."
White's mother, Donna, addressed both Kilsemier and Johnson directly, stating she didn't know how they could live with themselves. 
White's adult son Sye White also testified briefly.
"To hear that there was so much love pushed towards you guys and this is the end result," Sye said. "It's just difficult."