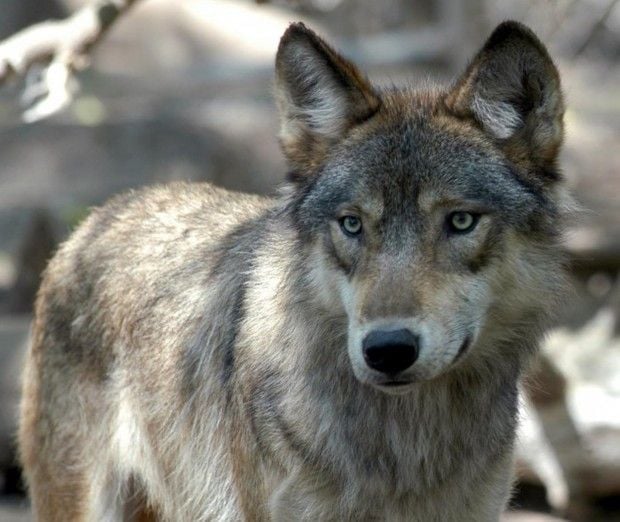 Idaho wildlife officials have dropped their plan to send a professional wolf hunter into the wilderness west of Lolo Pass this winter, just days before they had to defend their reasoning in federal court.
"Exactly where this is all going to go from here is unclear," said Tim Presso, an attorney for Earthjustice representing wolf advocates before the 9th Circuit Court of Appeals. "We hope there's some opportunity for them to re-evaluate this program to see if it's something they should be pursuing and if it's appropriate to occur in a federal wilderness area."
Idaho Fish and Game Commissioner Jeff Gould said in a statement to the court that the state agency would wait until after Nov. 1, 2015, before reconsidering placing wolf hunters in the Frank Church-River of No Return Wilderness.
"(Idaho Fish and Game) has determined it is in a better position to defend Idaho's sovereign wildlife management authorities by improving (the U.S. Forest Service's) understanding as to how IDFG applies wilderness considerations in exercising state authorities, and how IDFG's actions to reduce the wolf population for the near term appropriately mitigate the negative effects to wildlife from wolf reintroduction into the wilderness," Gould wrote in his court statement. "The human intervention of wolf reintroduction had negative effects greater than the federal government anticipated to area elk herds, whose value to the Frank Church Wilderness was a significant factor in IDFG's and other's support for its wilderness designation."
A professional hunter killed nine wolves in the wilderness along the Idaho-Montana border last winter after Idaho authorities announced plans to reduce wolf populations there by 60 percent over several years. IDFG staff resupplied the hunter by helicopter and also conducted wolf hunts by aircraft.
"The Wilderness Act says you're not supposed to run those kinds of machines in wilderness," Presso said. "It states that wilderness is an area where 'Earth and its communities of life are untrammeled by man.' That means it's governed by natural forces, not human manipulation of predator and prey relationships. They proposed to kill enough wolves to fundamentally alter those relationships."
Earthjustice represented Defenders of Wildlife, Western Watersheds Project, Wilderness Watch and the Center for Biological Diversity in the lawsuit. After losing a request to temporarily block the wolf hunt last fall in Idaho's federal district court, the plaintiffs appealed to the 9th Circuit.
"Every time a major court event approached, they shifted ground," Presso said. "Last winter, we filed an emergency motion with the 9th Circuit, and on the day their response brief was due, they abruptly suspended the program for the winter," Presso said. "We continued to pursue the legal issue, because we need greater security than that. Their brief announced they wouldn't resume until December 2014, and now they've shifted the ground again. As the hearing approached, they announced they wouldn't do anything until November 2015. We'll be there to oppose it if it comes back in 2015."