Billings' first Panera Bread is set to open at 6 a.m. on Monday. More than 20 corporate trainers and 80 employees are readying for the bakery and cafe's grand opening at 110 S. 24th St. W. near Rimrock Mall, between Natural Grocers and WinCo Foods.
The menu features breakfast and lunch items and includes breads, sweets and pastries baked in-house, as well as soups, salads, pastas and sandwiches. Operating hours will be 6 a.m. to 9 p.m. daily.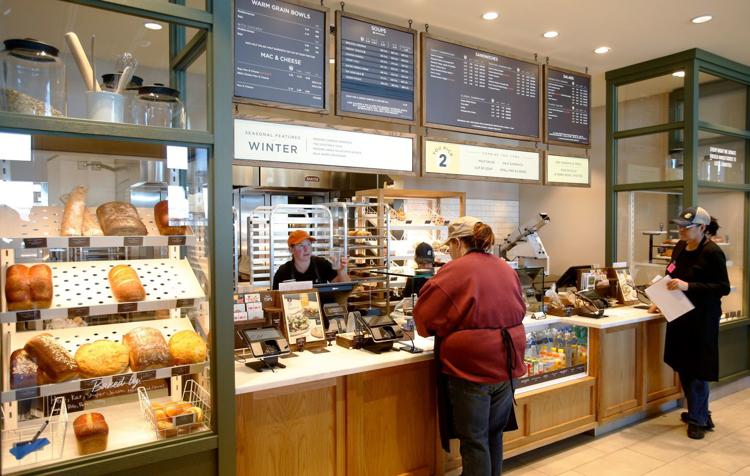 The national restaurant chain began in 1980 in Boston and now has more than 2,000 locations across the U.S. and Canada, featuring a mix of franchise locations and corporate stores.
Panera's only other Montana location is in Kalispell, which opened in September 2018. Both are operated by Ryan Restaurant Corp., owned by brothers Pat Ryan and Casey Ryan, who obtained Panera's statewide franchise. Plans are to open seven Panera Bread locations across Montana, including a Missoula store that is set to break ground within a few months on Reserve Street next to Target, according to the brothers.
"It's a brand that we've always been interested in," Casey Ryan said. "We pestered them for a long time, and ultimately they granted us the territory rights and the rest is history." Five years ago, the brothers approached the company in what was described as a long process to sign a development agreement.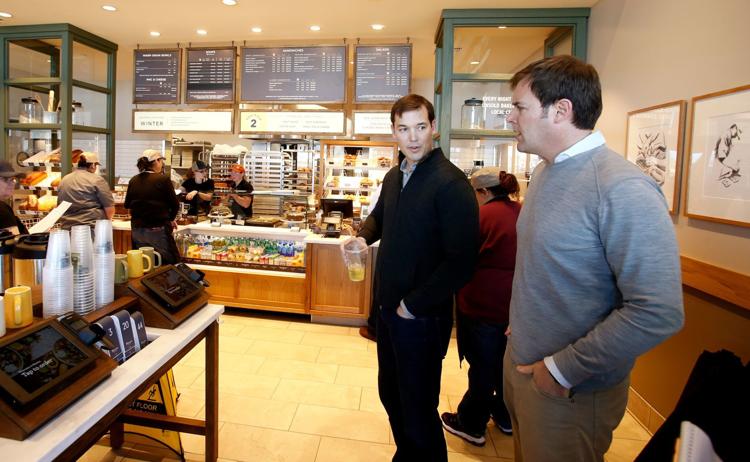 Construction on the Billings property began in August, overseen by Langlas & Associates, and the interior was designed by local architect Jason Fitzgerald with Collaborative Architects in tandem with Panera's design team.
Of the 80 people hired, 10 are bakers and six are managers who have been through 10 weeks of training at the Kalispell restaurant. Training for other staff began Tuesday, featuring hands-on training and "pressure testing" to help staff prepare for the opening.
"Restaurant openings are crazy," Pat Ryan said. "We will probably be as busy as we ever will be when our crew is as new as they are."
You have free articles remaining.
The restaurant is warm and inviting, with high-top tables, a communal seating area and a dining room with a variety of seating. At the entrance, kiosks are available for ordering, or customers may order at the counter. Technology is a major component of Panera's business model, and as many as 35% of orders come through technology, including app-based and kiosk orders, Pat Ryan described.
"They've always been one of the leaders and one of the innovators, and we have always admired them," he said.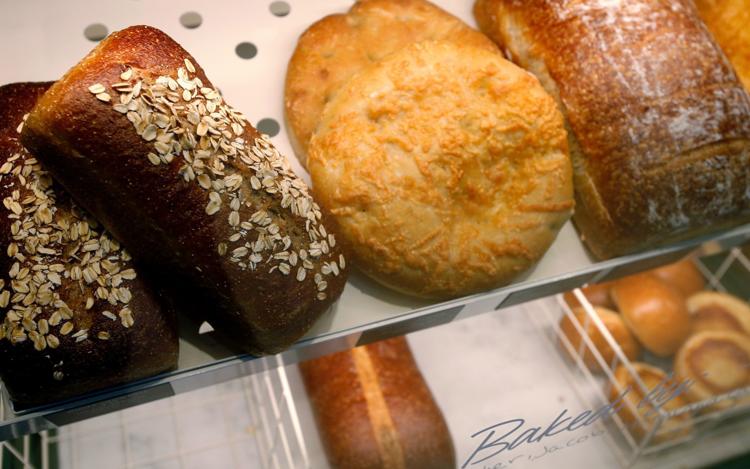 All baked goods are made in-house and baked fresh daily, and the company employs baking staff around the clock.
"From a quality perspective, we just insist on baking fresh every day," Casey Ryan said. "Everything you see, from the bagels to the cookies to the pastries, it's all made in-house."
Any unsold baked goods are donated daily. In Kalispell, excess baked goods are picked up by the food bank. In Billings, a donation partner has not yet been selected.
Of the five additional locations to be built, the brothers don't yet have a timeline. "We want to take care of what we have, make sure we get off on the right foot," Pat Ryan said.
---
Photos: Panera Bread to open in Billings