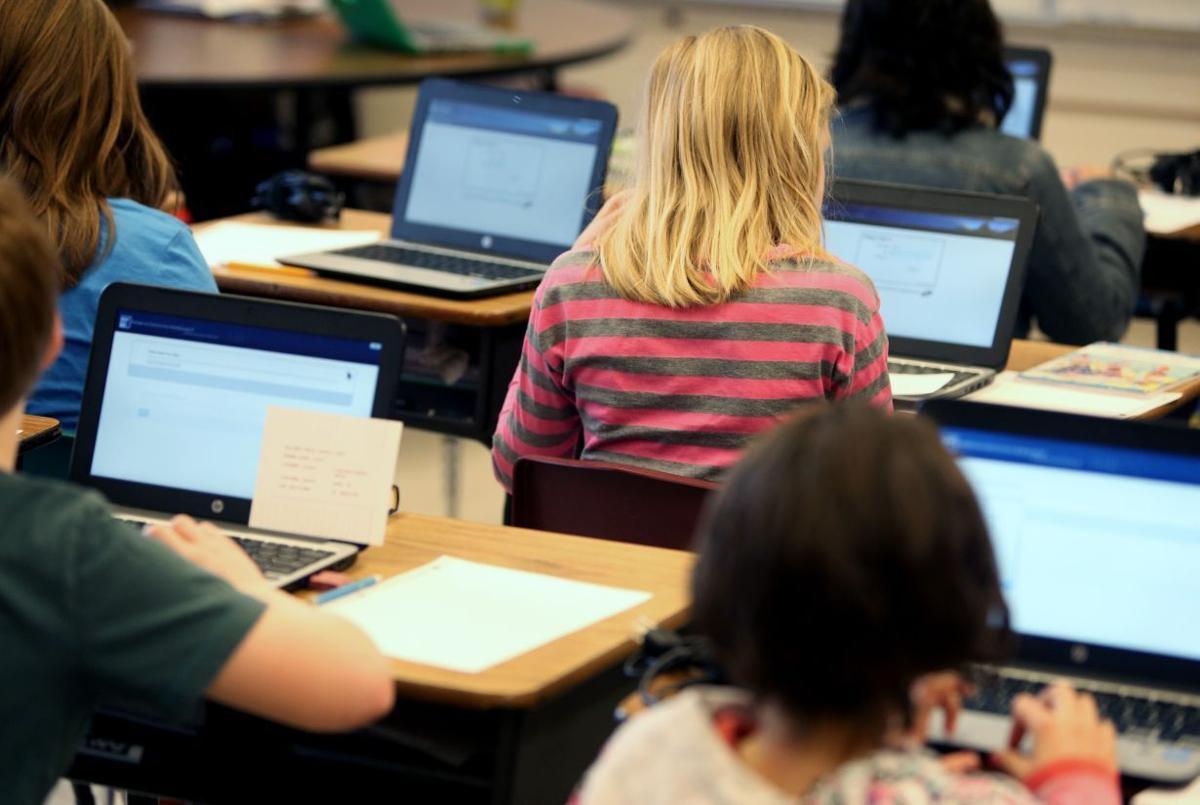 Improvements on the National Assessment of Educational Progress — a test often dubbed "the nation's report card" — were again elusive for Montana and most other states. 
Montana reading and math scores remained flat for younger students but dipped for older kids compared to last year on the test, which is given to a representative sample of fourth- and eighth-graders in each state. 
The test isn't used for federal accountability, like the Smarter Balanced test that almost all students in grades 3-8 take, or the ACT test for high school juniors. NAEP exams aren't aligned to Montana's academic standards, and scores aren't comparable with tests like Smarter Balanced. 
The NAEP test was first given in 1969, and Montana has participated in every version of the biannual test since 1996. Federal education statistics officials consider it the "gold standard" of educational testing, as it's the only exam that provides comparable results for all 50 states. 
Montana's only statistically significant change was in eighth-grade reading, where scores dropped three points. A two-point dip for eighth-graders in math was not considered statistically significant, and fourth-grade scores were flat in both subject areas. 
"In Montana, we are blessed to have some of the best students, parents, teachers, and schools in the country," Superintendent of Public Instruction Elsie Arntzen said in a press release. "However, the Nation's Report Card, along with state and local assessments, show that we have room to improve academic outcomes for all Montana students. The Office of Public Instruction is committed to supporting local communities in preparing their students for success in careers and college. We must begin this work early, with an emphasis on middle school and transitions."
Montana's scores have long exceeded the national average, but the gap has closed in recent years.
Fourth-graders scored five points higher in math in 2007 and 2009, and eight points higher in reading in 2005, but Montana had only a one-point cushion in math and a three-point cushion in reading in 2019. 
Eighth-graders scored 10 points higher in math in 2009 and 2011, and 10 points higher in math in 2007, but Montana's advantage shrunk to three points in both math and reading in 2019.
An analysis of scores by the Brookings Institute that accounts for things that correlate with academic performance like race, economic status and special education status placed Montana bottom 12 among states for each subject and grade level. Unadjusted scores would have put Montana mid-pack compared to other states, usually in the top half.  
Nationally, math scores improved by one point and reading scores dropped two points. 
"This must be America's wake-up call," U.S. secretary of Education Betsy DeVos said in a statement that advocated for school choice policies. "We cannot abide these poor results any longer."