As far back as Kostas Lazarides can remember, music was playing in his head. "I was always attached to music, always heard music," said the songwriter, known simply as Kostas. "It's just what I was born to do ... I don't worry about running out of ideas. The thing that concerns me more is running out of time."
In October, at age 70, Kostas was among six inductees to the Nashville Songwriters Hall of Fame along with Dwight Yoakam, Marcus Hummon, Larry Gatlin, Rivers Rutherford, and Sharon Vaughn.
Born in Greece in 1949, Kostas immigrated to Montana with his family in the 1950s. At age 9 he would kick off a lifetime of songwriting that started in the local bars in Billings where he was slinging newspapers, shining shoes, and singing original songs for nickels.
In a recent interview with The Gazette, Kostas described music as his best friend. "It took me everywhere, and I took it everywhere with me."
Kostas now resides in Belgrade, but traveled the globe with his music and lived briefly in Nashville where he wrote songs for some of country music's biggest stars, including "Timber, I'm Falling in Love," a No. 1 hit for Patty Loveless. He also wrote songs for Travis Tritt, Chris LeDoux, Etta James, George Strait, Conway Twitty, Marty Stuart, Kenny Chesney and many others.
When accepting his award, Kostas acknowledged he's not one to talk about himself, but described his life's story as a "fairy tale of sorts" that included three wishes: immigrating to America from Greece, convincing his mother to let him play guitar instead of accordion, and a third "secret" wish he kept to himself.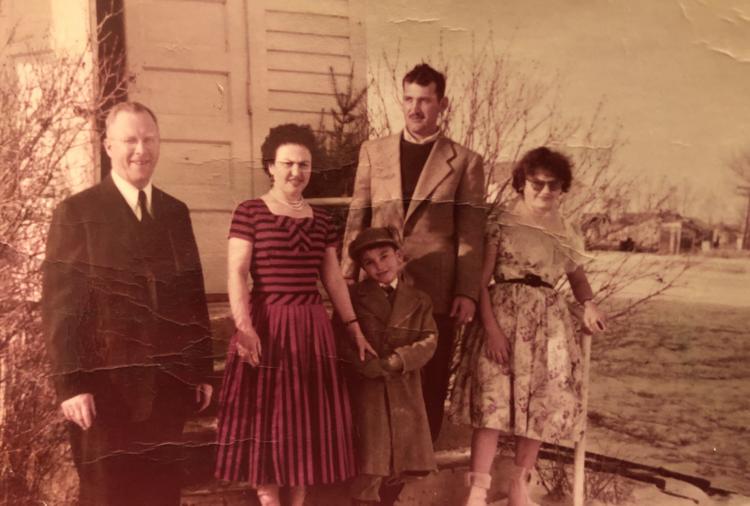 "My folks were young and my folks were poor when they had me," Kostas described to audiences at the banquet. "All they wanted in life was to find a better life for themselves and for me, somewhere. And then poof, a family in Montana, America, invited us over for dinner."
In 1957, the Lazarides were welcomed into a family's home in Savage, Montana, where they lived and helped on the farm until they moved to Billings two years later.
"They helped support us in this new culture and environment," Kostas told The Gazette. The family was also welcomed by fellow Greek families in the area. "We shared the same language and same faith, all the same nuances."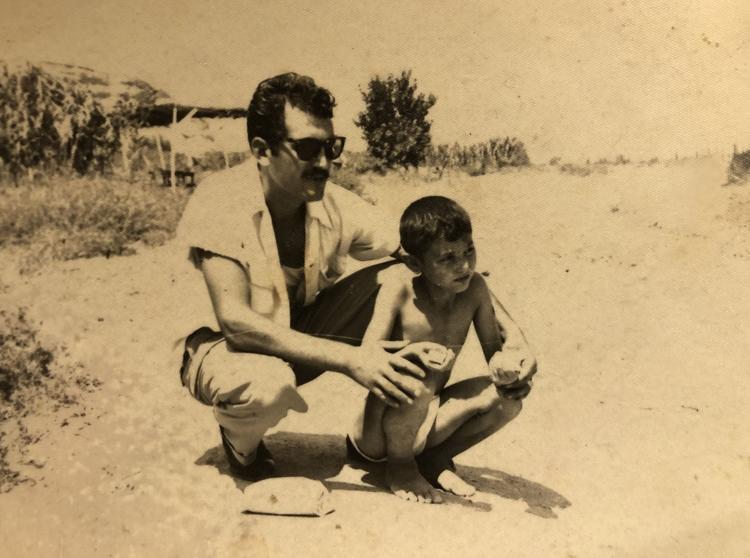 Kostas first job at age 7 was gathering and cleaning eggs on the farm in Savage and placing them in cartons. He was paid $2 a month. American music came to him through the radio and LPs of the host family, including The Everly Brothers and Buddy Holly.
When the family moved to Billings, they found a similar community of Greek families that all supported one another. At age 10, after much pleading by Kostas, his parents purchased him a Harmony guitar with a neck like a Louisville Slugger, Kostas described. "I was learning how to play that thing, a little bit every night."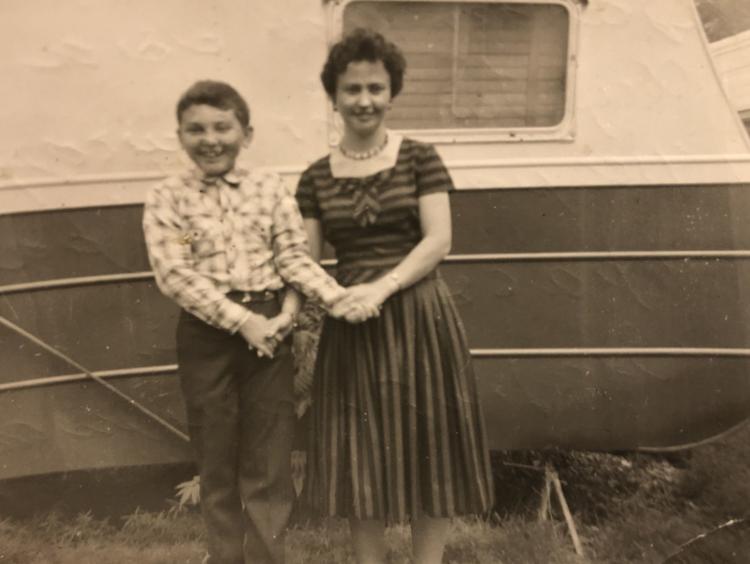 Kostas' father Savvas was a musician and he sang and played bouzouki, a Greek stringed instrument. Kostas would accompany his father playing traditional Greek music, and his mother would sing along. Though his fingers were small and the guitar's cable wire strings were difficult to press down, he continued to improve.
"I learned by ear listening to other people around me playing," Kostas said.
With a shoe shine kit and a bag full of newspapers, Kostas was an enterprising youth. His paper rounds brought him into the bars, where he'd offer to shine shoes or sing a song for an extra nickel.
Billings was full of cowboys, "real ones," Kostas said, and country music was always playing. Every bar had a jukebox pouring songs — magic devices, Kostas described, that dished three songs for a quarter. He was struck by artists like Ray Charles, Johnny Cash, Marty Robbins, Buck Owens, and Kitty Wells, and it was where he first heard Harlan Howard.
Three decades later, Kostas would become friends with Howard, and they would write songs together, including the hit "Blame it on Your Heart," recorded by Patty Loveless in 1993.
When Kostas was young, Billings would play host to country stars of the time, and he described the musical caravans with country stars like Johnny Cash, Ray Price and Webb Pierce, "riding in silver buses and stopping and performing at the Shrine auditorium."
"All those things brought country music to my town, to my ears, and fed my soul. I played my guitar every night in my room, made up my own songs, mostly about teenage heartaches, what else was there? So it began, I heard music in my head back there, I still hear music in my head today."
Singing Paper Boy
In the summer of '59, Kostas started selling The Billings Gazette newspapers. At the time, paper carriers could purchase papers at 2.5 cents each and sell them for a nickel.
"We had a certain respect for each other but then there was a pecking order," Kostas recalled. "The older guys got the most respect, but the little guys like me, we would have to literally fight sometimes for our turfs."
Kostas would stop into the bars on Minnesota and Montana Avenue, even traipsed into the Heights and to the Beacon Club, "wherever my little feet would take me or my bicycle."
The first song Kostas would ever sing in public was "He's Got the Whole World in His Hands," and he continued singing it for interested customers.
"They would pay me 50 cents or a buck to hear that song, and on top of that they would buy a newspaper and get a shoe shine. If I was lucky, I would come out of there with $5."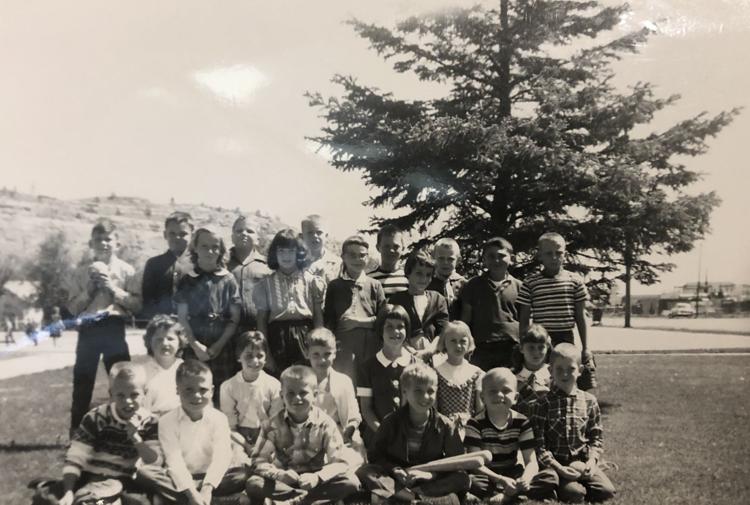 Kostas delivered papers until he was in high school. "That's about when I gave it up, because I was getting too old to do that." He wasn't fond of school, and had restless feet.
"I would always stare out the windows in class, much the same way as a bird in a cage looks out at the world outside his cage," Kostas said. "There were better things for me to do than sit in that school."
Kostas would have traded all of school for one good day of fishing, he said. In fact, Kostas had plenty of interesting friends that would entertain him. In his wanderings, he would befriend Pat and Mickey Shannon. Pat was a stunt double for the western actor George "Gabby" Hayes, who was a sidekick to Roy Rogers in the '30s and '40s, and Mickey was a nurse. The pair were employed by Montana Power, keeping an eye on the power station near the river in east Billings in the 60s. Kostas would go fishing with them, and recalls Pat playing spoons and harmonica and singing Irish ballads in the "hobo jungle" encampment, near the power station.
"They'd all be cooking their meals and making their coffee and talking about Detroit or wherever," Kostas said.
In his wanderings, Kostas also meet Montana Sen. Lee Metcalf. He'd hang Matcalf's campaign posters, and even got to meet President John F. Kennedy and his wife Jacqueline during a visit to Billings in 1963.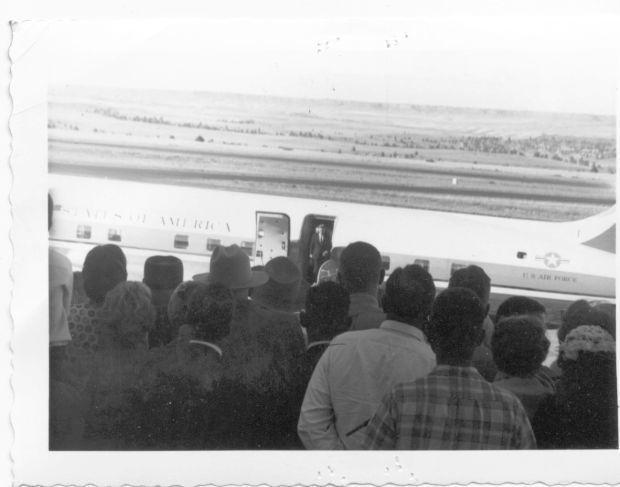 "Lee took me with him to the airport, and down off the plane they come," Kostas recalls. "John comes in first, and his wife is behind him. I shook his hand and I was floating … Here comes Jacqueline, and she smiled at me, and I'm still holding my paper bag, and she says, 'And what do you got in there?' I says, 'My newspapers.' She says, 'I want one,' so I sold her a paper. She gave me a quarter. I went home that night and told myself I was never going to wash my hands."
Going electric
In the mid-'60s, Kostas picked up an electric guitar and got a Fender amp, and for several years he played with friends, hammering out songs in garages and basements.
You have free articles remaining.
"Billings at that time was full of garage bands and rock 'n rollers," he said. "We all wanted to be like the Rolling Stones or the Beatles and whoever we saw on Ed Sullivan that week. It was what we did for those of us who were musical."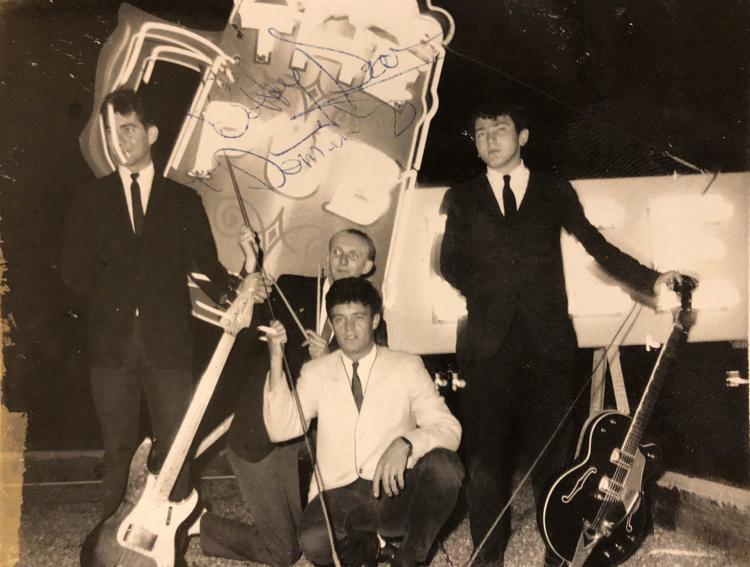 Kostas played at local bars in groups like The Chancellors, The Sound Establishment, and Bobby Dan and the DeMints. "It was just a lot of fun for a kid who was just 16 years old to be able to rock along and be a part of that whole thing," he said.
Heading into his senior year, Kostas quit school. "I don't know if it was anything I gave a lot of thought to," he said. "It was just what I did." A few years later, he joined with Burch Ray and the Walkers, a band from Miles City, and performed regionally.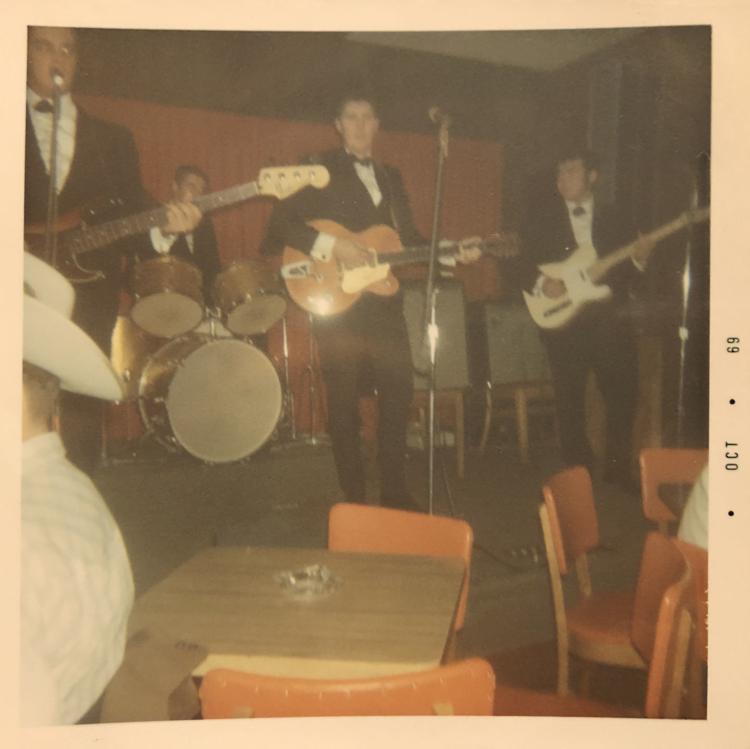 The group would go on to perform for troops during the Vietnam War, playing three shows a day seven days a week in Vietnam, the Philippians, and Thailand.
"I was bubbling with music in my head and my fingers and my guitar, and my hair was long and fuzzy," Kostas said. "I was skinny and all the girls and all the rock 'n roll and stuff that comes along with it ... and I started writing songs at that time, more seriously."
You guessed it. They were love songs.
"There are a few of them about duck hunting, but what most song writers write about is love," he said.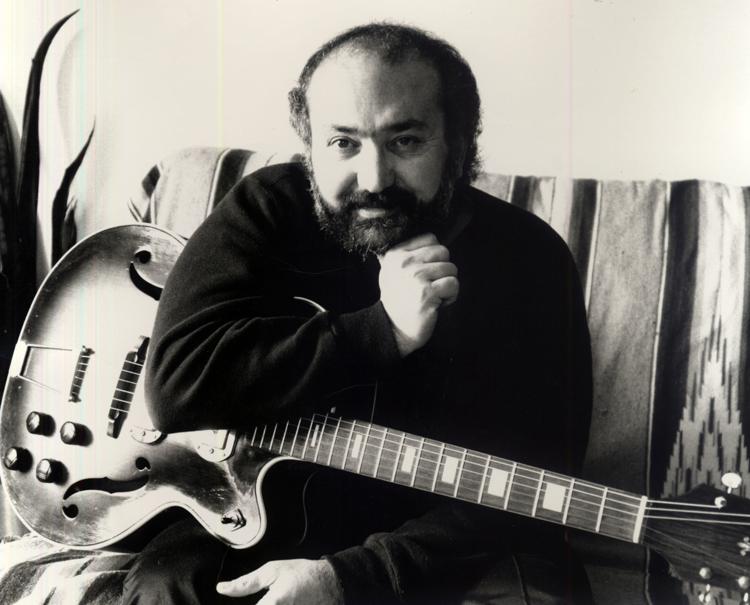 Into the '80s, disco came along and the bar scene started changing, Kostas described. "It was harder to get people to come and dance to a band, and it was easier for a club to put up speakers, not have to pay a band, and play the Bee Gees all night long, or whoever it was."
Kostas had plenty of hit songs, just waiting to be discovered. "I knew they were wonderful songs, but there was no outlet for me here in the Northwest. I was stuck looking at a dim future when I got this call from Tony Brown," a record producer and later president of MCA Nashville. 
Nashville's calling
Kostas lived in Nashville from 1994 – 2000, and occasionally returns to work in the studios on various projects. "The rest of the time, Nashville is in my rear view mirror," he said.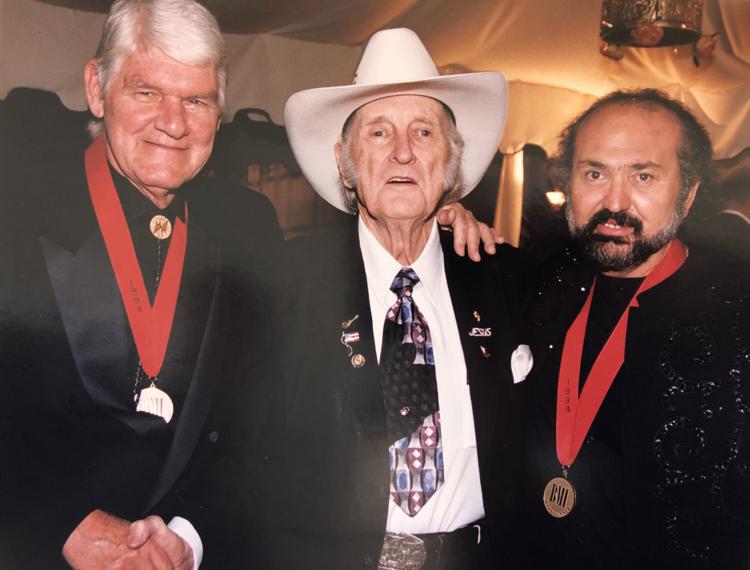 The path to Music City was paved by a few songs Kostas recorded with Claire Lynch in the late 1970s after the two met in Jackson Hole at an open mic.
"She and I were just drawn to each other musically," Kostas recalled. "I'd never heard anybody sing like her before. And she also enjoyed what she heard coming out of me, I guess."
Lynch recorded a handful of songs with Kostas that made it to an album, which a decade later sparked the interest of Tony Brown and MCA Nashville. Lynch had joined Brown's stable of soon-to-be superstars, including Reba McIntyre, Vince Gill, George Strait, and Patty Loveless.
"In the meantime, I'm still up here struggling sitting on a bar stool competing with disco and not getting very far and getting older in the process." Kostas was 40 years old and had settled in Bozeman in the 1980s after years on the road.
During October's awards ceremony, Brown introduced Kostas, saying he had to hear this "hippie" songwriter from Montana.
Kostas describes Brown as instrumental to his career. "A lot of people that he signed to MCA, he sent them up here with me to bring back those songs, which were the basis for him singing those people and recording those songs."
Kostas has written songs with country stars such as Marty Stewart, James House, Kevin Welch, Raul Malo, and record producer and songwriter Wally Wilson.
"I was young at the time. They saw opportunity in me," he said. The Mavericks, Kostas maintains, were signed after a songwriting stint in Montana that yielded "Here Comes the Rain," "What a Crying Shame," and more.
"Most of the songs I co-wrote with other people were ideas that came out of my head," Kostas described. "When you write with the artist, the artist doesn't necessarily bring a lot to the table, except you are asked to be on their album, and that way your songs gets out there."
When those songs become hits, the artist is credited with half the song. "That's just the price you pay for being in this business. It's hard to get around that," Kostas said.
In 1989, Kostas was named songwriter of the year by the Nashville Songwriters Association International, the same organization that 30 years later would welcome him into the Nashville Songwriters Hall of Fame. At that time, Loveless had just released "Honky Tonk Angels," featuring several songs Kostas wrote.
"This is an incredible thing to have happen to an unknown songwriter," Kostas said. "Once they started hearing those songs, the artists and labels and producers in Nashville at that time looked into finding other songs of mine."
Kostas estimates he's written upwards of 3,000 songs, maybe more. "I'm not sure. It's hard to count, especially when you've been doing it for so many years." He's not worried about running out of material, either.
"It's just the nature of what gift God gives people, and how much of it is in you to do," he said. "I never questioned the strengths of that ability."
Of songwriting, Kostas insists the subject matter must be lived. "Don't pretend that you lived it and write a song. Use those feelings that come out of life to make your song ... Make it 3 minutes long, and make it make sense."
A song also comes from paying attention to the musical past. "There is a lot of beauty in the music of the past, and when we turn our attention to those songwriters from whatever decade you want to go back to, there are veins of gold in that music that will enrich your life today and give you a broader musical intellect from which to draw upon when you go to create yourself."
---
Photos: Kostas, from Greece to Montana to Nashville
Harlan Howard, Bill Monroe, and Kostas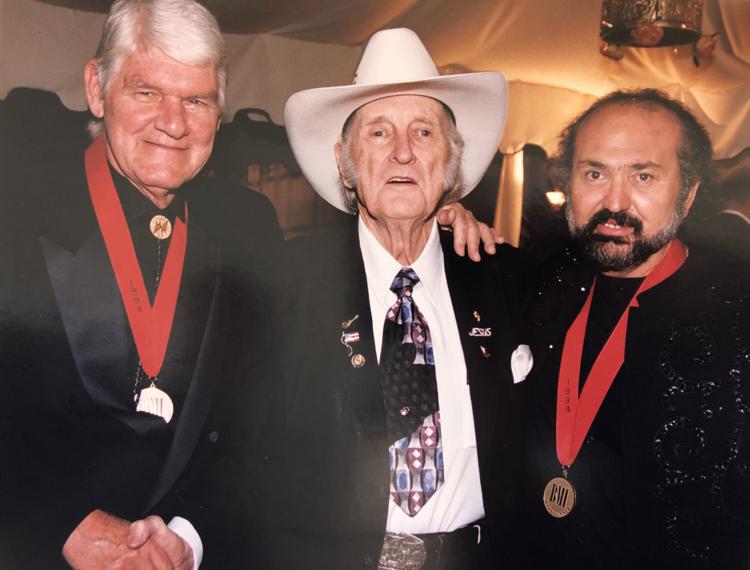 Kostas at home in Belgrade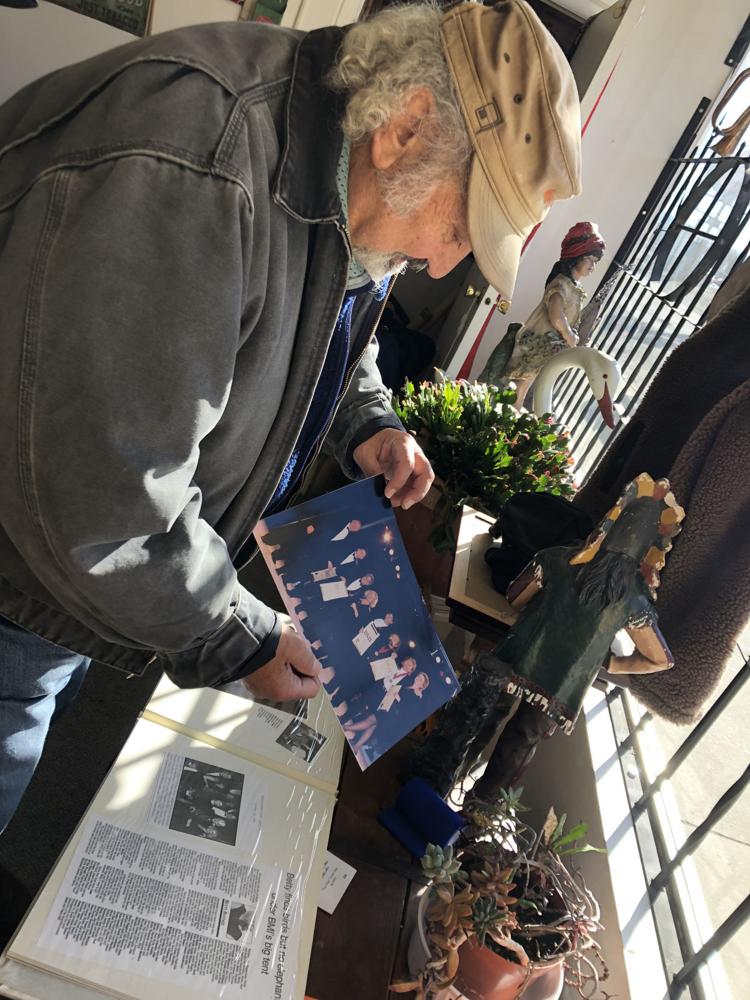 Fifth graders in North Park, 1960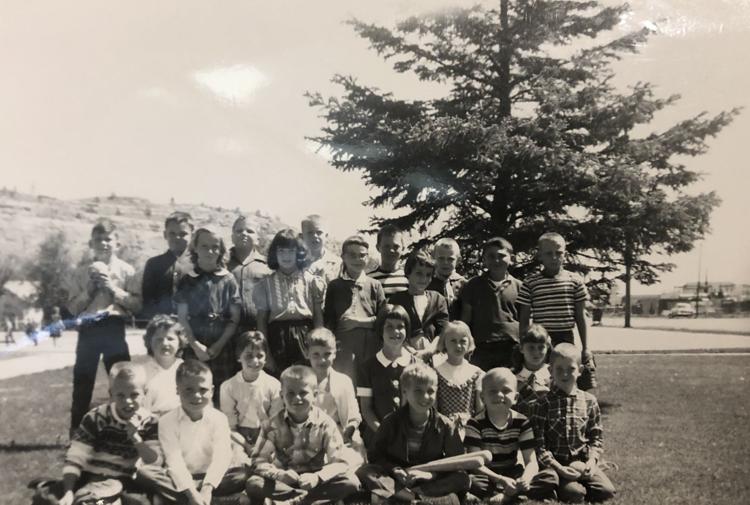 BMI Country Song of the Year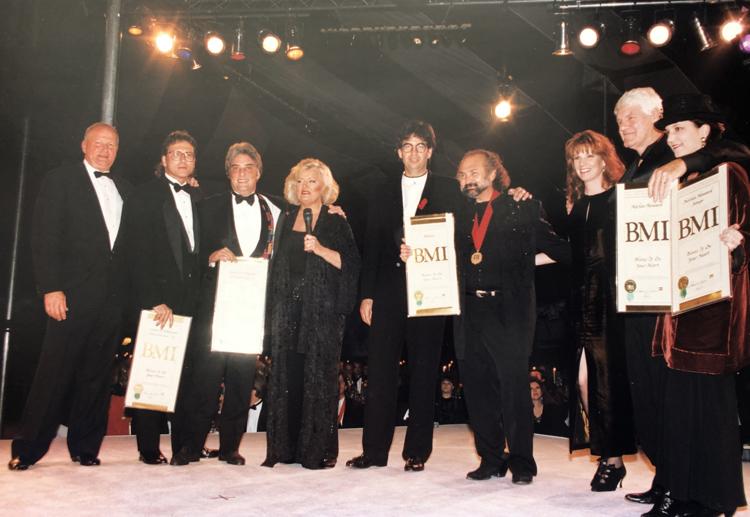 Fifth graders in North Park, 1960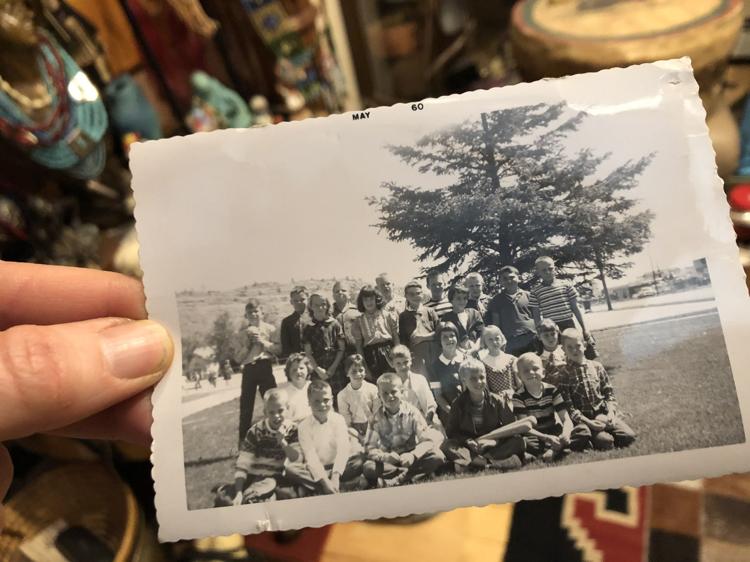 Kostas with Chan Romero
Nashville Songwriters Hall of Fame award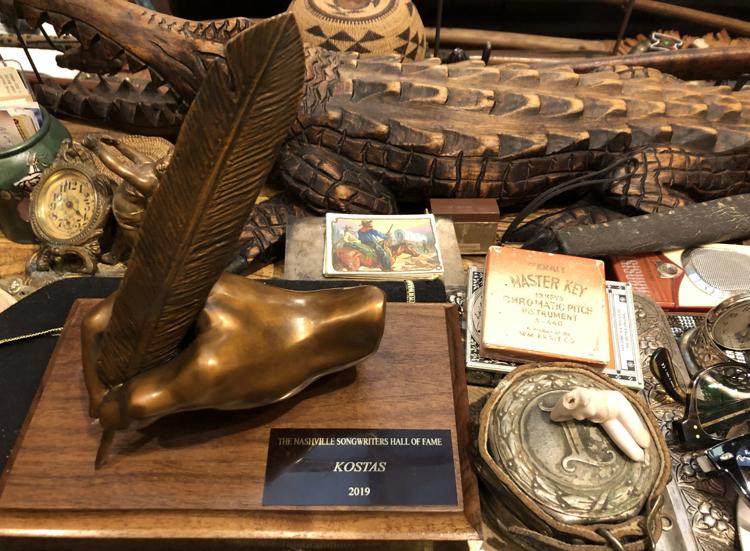 Kostas at home in Belgrade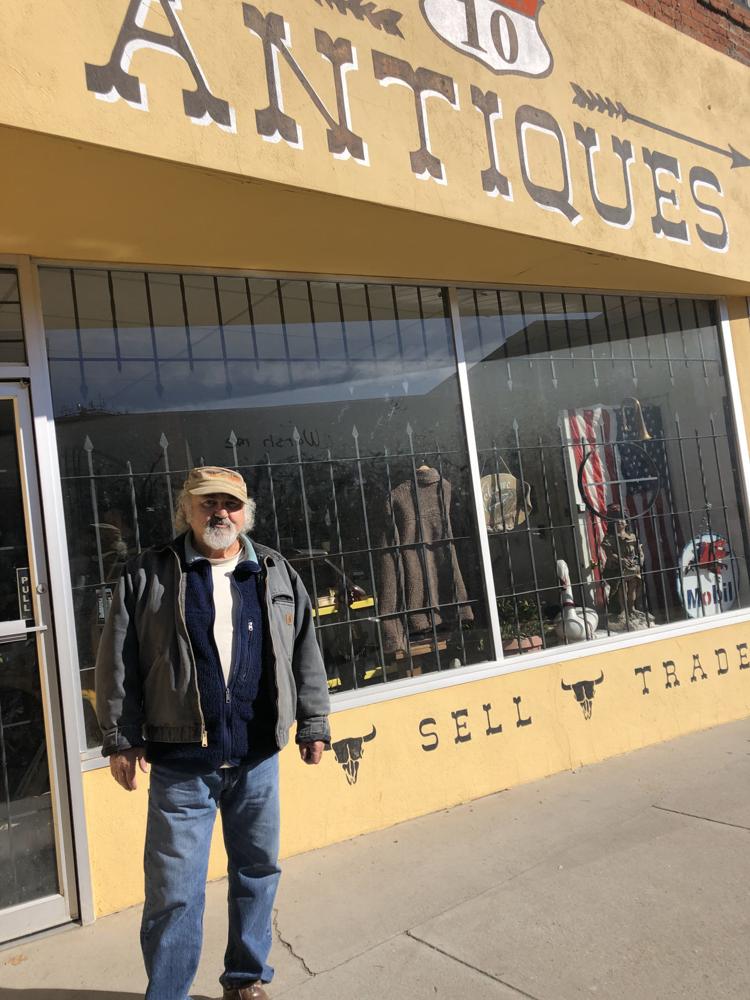 Kostas at home in Belgrade
Bobby Dan and the DeMints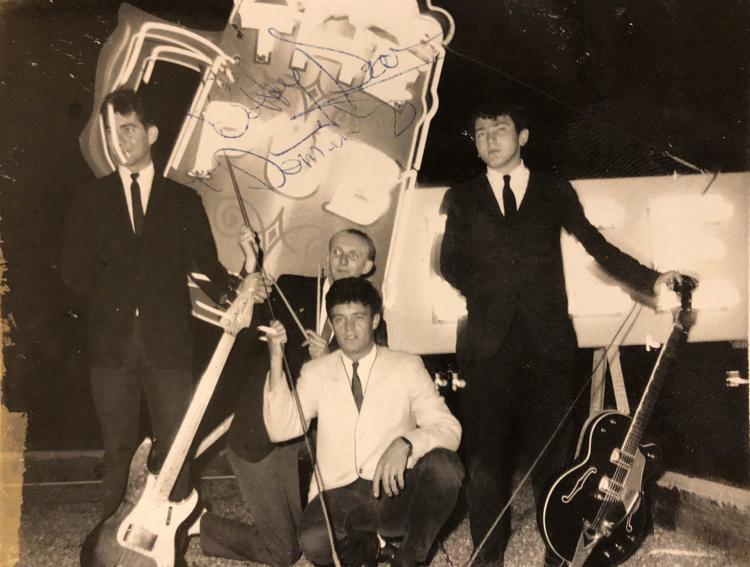 Kostas and his mother, Kalliopi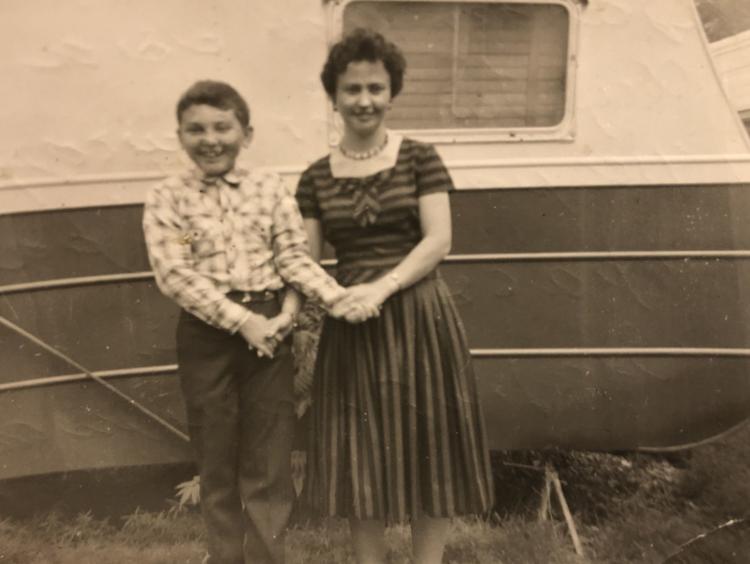 Burch Ray and the Walkers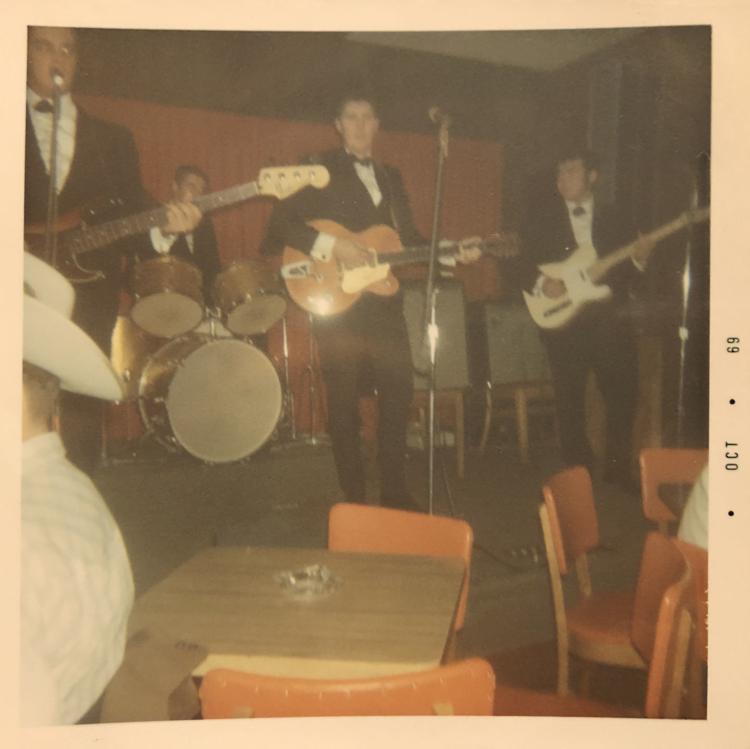 Kostas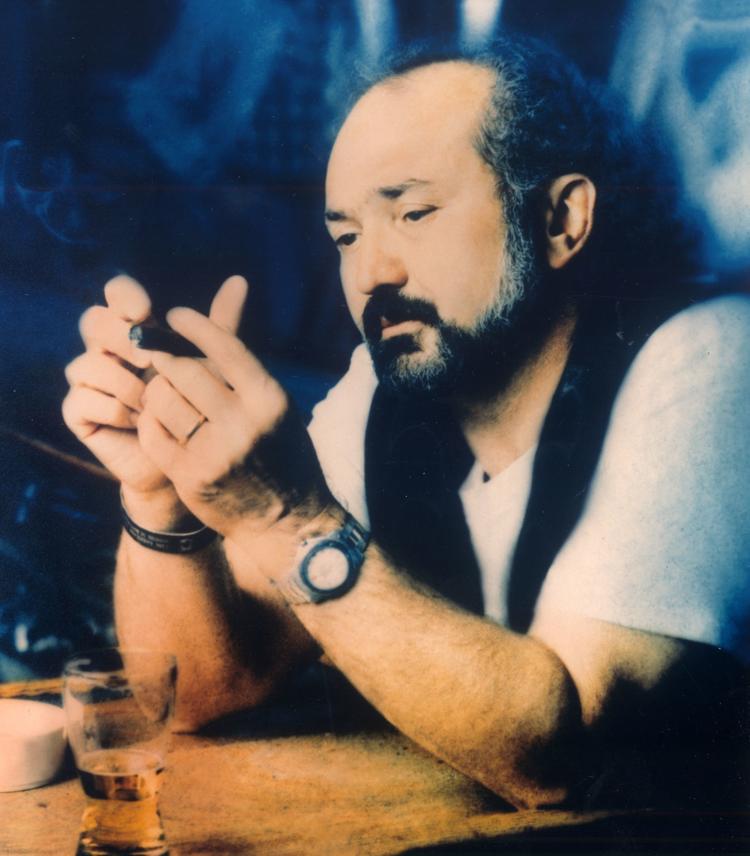 Kostas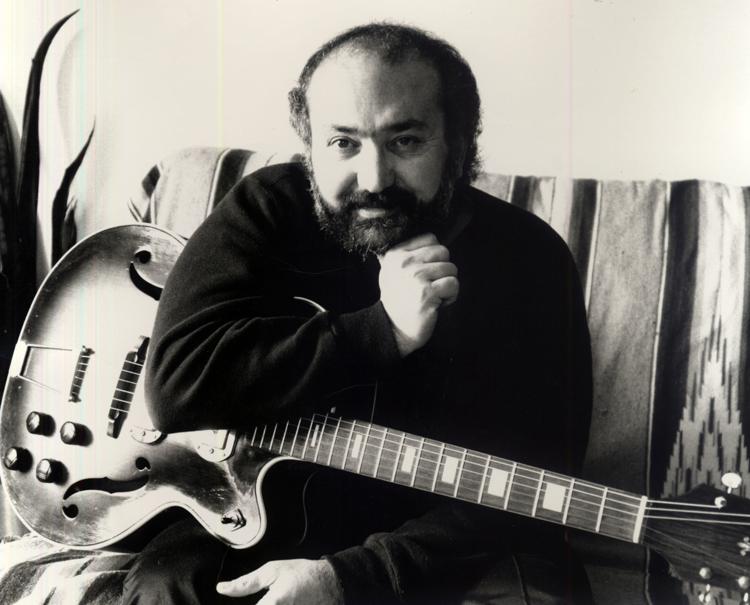 Kostas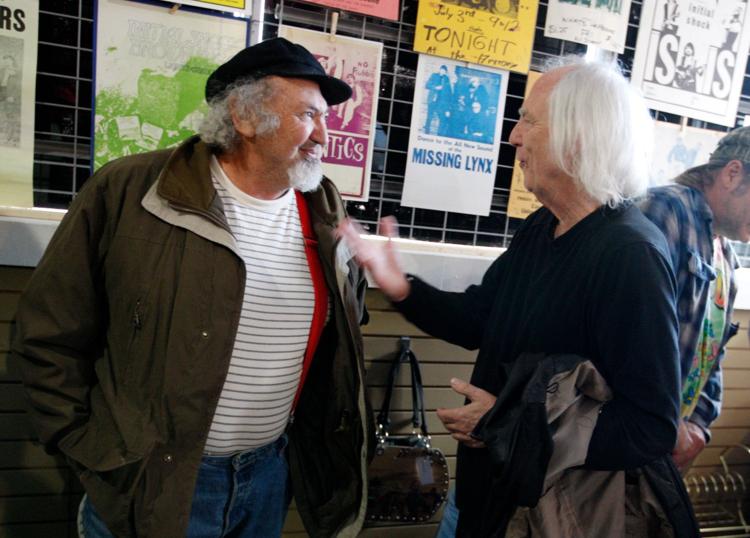 Kostas as a young boy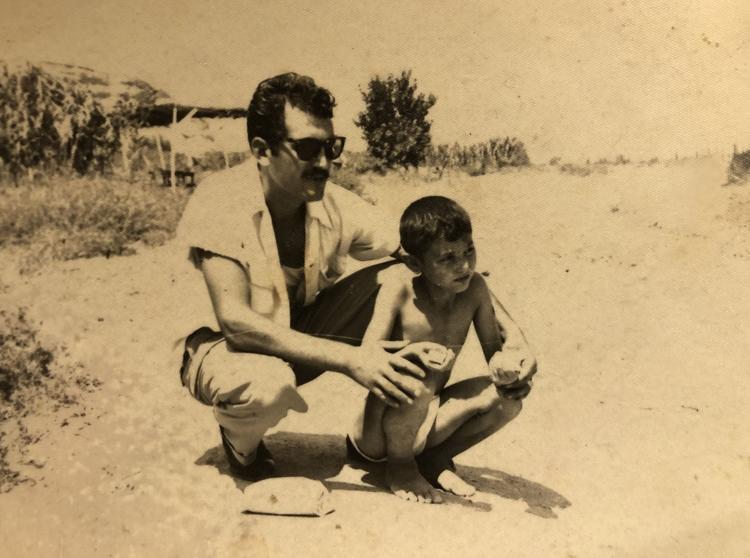 Lazarides family in Savage, Mont.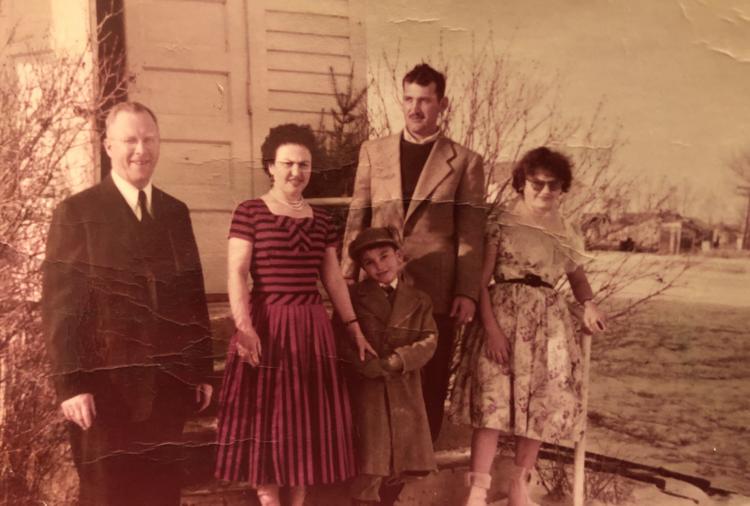 Red Lodge Songwriter Festival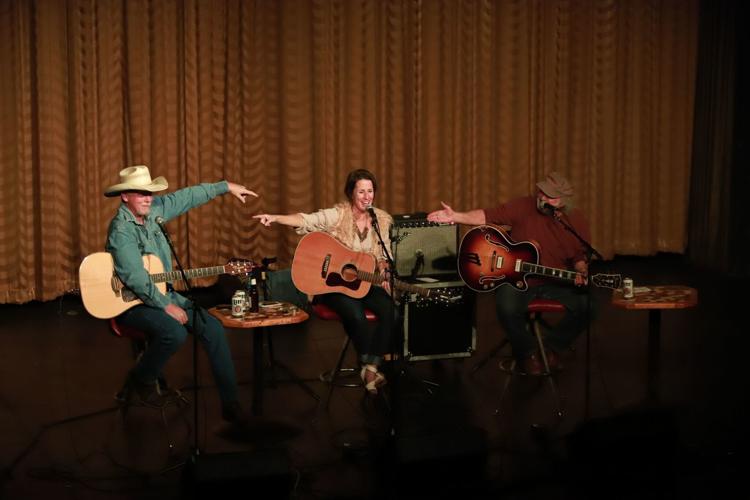 Songwriter Performances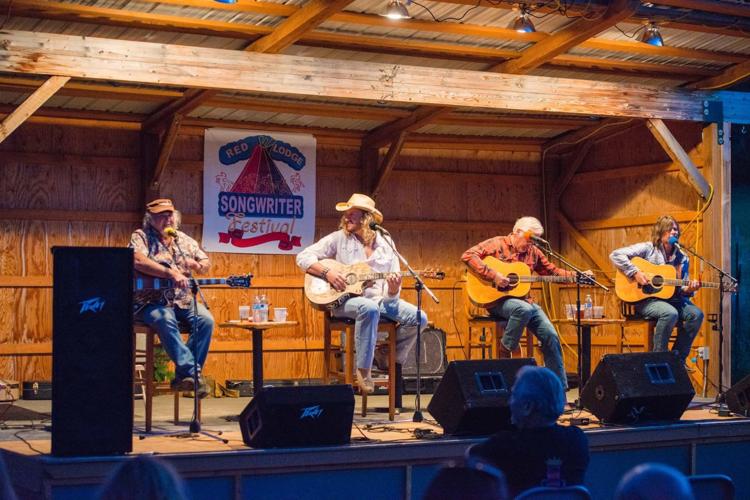 Kostas at Red Lodge Songwriter Festival