Editor's note: This story is part of three-part series on perceived anti-Native bias in high school basketball in Montana.
---
BOZEMAN – Jay Lemelin called it "the two-million-dollar question".
Native and non-Native sources interviewed for our 406mtsports.com and Lee Montana Newspapers series on perceived anti-Native bias in high school basketball officiating agree it is, as Montana School Association executive director Brian Michelotti put it, "a huge, huge issue."
The larger challenge, often met with, "that's a great question", is what to do about a conviction that has festered among tribes across the state and country for more than a century.
The first step toward resolving any issue is acknowledging one exists, and sources across the spectrum met the topic head on. Some reached out after learning about the series via the grapevine.
"I'm willing to be transparent because I feel like that's part of problem," said Cameron McCormick, a Crow who has coached at Rocky Boy, Northern Cheyenne, Absarokee and most recently Lame Deer. "Lots of coaches, referees and maybe activities directors will not openly share their gut feelings. I think that's part of problem.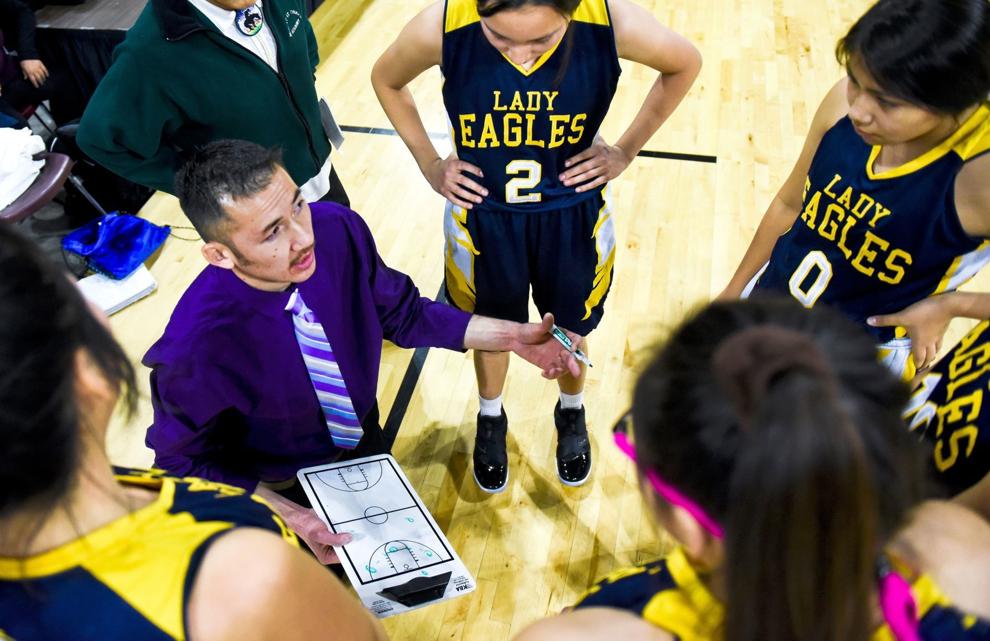 "I don't feel all referees want to be prejudiced or favor one team over other. I almost feel like they fall into it."
The perception of bias is as old as the Natives' relentless version of basketball itself, widely known as "rez ball". Overcoming the perceptions is daunting, sources say, because the basketball court has long been a microcosm of bias in the larger world.
"Why we perceive it on the basketball court is because we experience it in stores in places like where I grew up," said McCormick, who was raised on the Crow Reservation.
Brent Cahwee (Pawnee/Euchee) of Lawrence, Kansas, who founded the NDNSports.com website two decades ago to champion Native athletes, agrees.
Cahwee said perceptions of anti-Native bias from Montana to the mesas of Arizona, lowlands of Mississippi, lakes of Minnesota, forests of New York and villages of Alaska are rooted in broader cultural experiences.
"Obviously the easiest solution is for communities to work out differences in some form or fashion," Cahwee said. "But that's a bigger discussion in a different time."
The MHSA began to seriously address bias perceptions more than a decade ago after tensions boiled over in eastern Montana amid charges of "cheating" and "racism".
The organization traveled the state to conduct seminars with an emphasis on improved understanding of Native cultures, especially the passion and reverence for basketball. The training continues to this day.
"It was impactful," Lemelin, supervisor of officials for the Billings pool, remembers of the first sessions. "There's this strong belief out there that people are out not to be fair."
Michelotti, executive director of the MHSA for the past year, said schools – including sports arenas – are an ideal place to bridge the cultural gaps.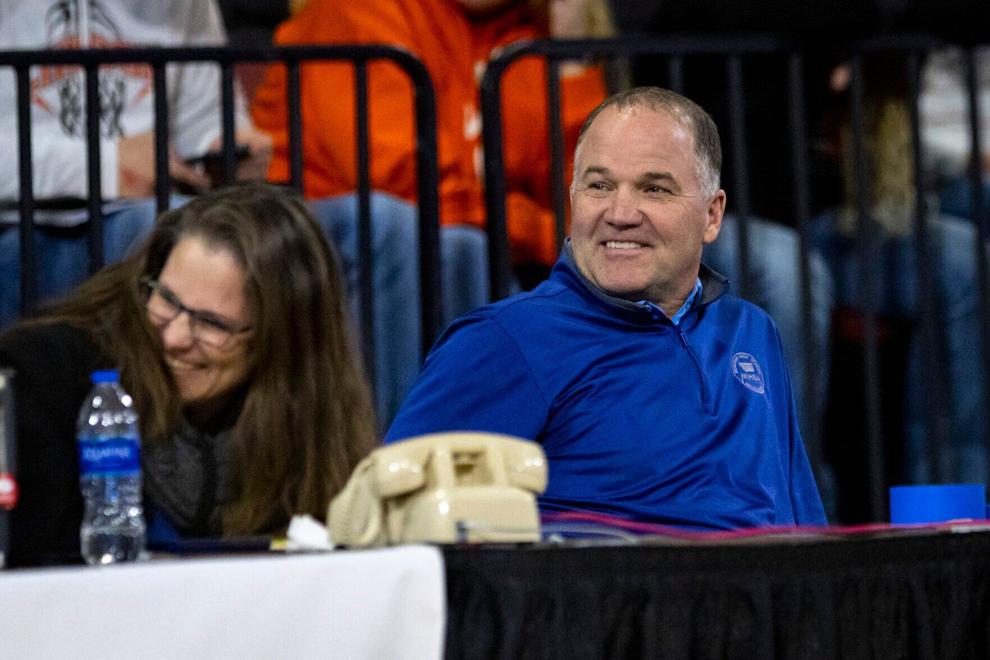 "I think the biggest thing we can do is educate," he said. "From a diversity, equity and inclusion standpoint, those are big topics not only in Montana but nationally with the environment we're in. We have an unbelievable opportunity here."
For Michelotti and others, such understanding and subsequent erasure of bias perceptions starts with communication.
Communication between communities. Communication among administrators. Communication between officials and participants. Communication within specific groups, such as referee pools.
But Robert Hall, a veteran Blackfeet official whose father, Vic, started the Browning/Heart Butte pool many years ago to ensure Natives were assigned to varsity events, said training isn't enough.
"When racism is brought up, there's always this response of 'We'll have diversity training', but nothing changes, other than someone got paid to give a training," Hall said. "Diversity doesn't come through training, it comes from implementing diversity. You cannot train your way out of racism."
To illustrate, Hall pointed to the acute officials shortage, notably a lack of Native representation.
The number of Montana Officials Association referees in Montana has roughly matched the population ratio for Native and non-Native people for at least two decades. But Hall and other Native officials who asked not to be identified said many are unable to crack what they perceive as a "good ol' boy" network to call championships and other major events.
Five Native officials — Alvin Yellow Owl (Browning), Pat Armstrong Jr. (Heart Butte), Brock Copenhaver (Wolf Point), Patrick Wirtzberger (Havre) and Patrick Foster (Great Falls) — called games at last week's state tournaments in Billings, Butte, Great Falls and Bozeman. A sixth who has called tournament games, Terry Brockie of Fort Belknap, has taken a leave, Michelotti said.
It's enough of a concern that the Blackfeet Tribal Council met with Blackfeet legislators last week to discuss the topic.
"I could not believe that two individuals in the (Browning/Heart Butte) pool who have 23-plus years of experience as master (most experienced) refs — master refs — have never done a state tournament," said Rep. Tyson Running Wolf, D-Browning, adding he might seek a bill in the Legislature for an MHSA study. "I think there needs to be something done."
To that end, some Native officials have left their pools on reservations for larger communities where they believe they'll have better networking opportunities.
"We need Native refs in the tournaments," Hall said.
Hall added that Natives also should have seats on the MHSA board. Natives have been previously on the board, but there are none currently, said Michelotti, who said the MHSA is committed to addressing the void.
One benefit of more Native officials is to help non-Native officials better understand rez ball. It's one reason why South Dakota has a state law requiring at least one Native official in games between Native and non-Native teams.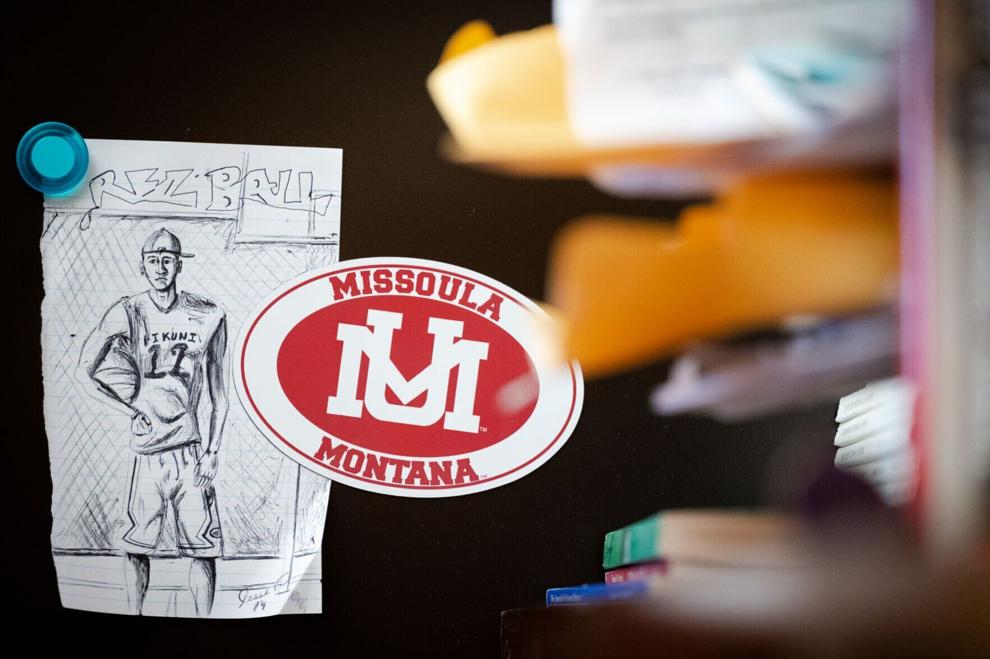 Alvin Yellow Owl, a veteran referee from Browning who called the Class B state tournament last week in Great Falls, said when he's grouped with officials who've rarely or never called a game involving Natives he'll make a point of sharing his knowledge with non-Native partners.
"The way to kind of solve this would be really getting all of us as officials on the same page," he said. "I'll step on a floor and some of those referees who come from Lewistown might never have heard of or seen Heart Butte. My job as an official is to let them know what to expect. Let them know, "Hey, these teams come out and Heart Butte is going to press the whole time, score a lot of points, and have a tough press. That's communication.
"I think the way to fix this is communicating with each other."
That way, Yellow Owl continued, officials are more likely to avert the fiasco two winters ago in Malta where the boys from Rocky Boy received five technical fouls and walked off the court in surrender in the fourth quarter.
Yellow Owl said improved communication — along with at least one master referee in the threesome — might've prevented the debacle.
"Don't go until the lid blows off and the next thing you know you're walking off floor and giving 24 technicals," he said. "It's all about keeping your head. Life isn't a box of chocolates."
That challenge has been made more daunting by a shrinking referee pool traced directly to unruly spectators.
Thanks partly to MHSA's diversity training, referees said coaches and players are consistently more cooperative. Lemelin is often struck by how often Native players will chase down a loose basketball for him after a whistle. Yellow Owl said he's always treated with respect by non-Native coaches and players.
After incidents in Columbia Falls during games against Browning, both schools have sought improved understanding through gift exchanges.
But referees have grown weary of dealing with belligerence from the bleachers, a facet of their "thankless" job made harsher by social media and the ability to post videos of mistakes online instantly.
"Some of things I hear from the stands it's like, 'Oh my goodness'," Yellow Owl said. "It's like they have their retirement or house on the line. I try to remember it's just a game."
The shortage naturally means leaning on inexperienced officials, which in turn leads to more mistakes and more spectator belligerence, which in turn leads to more refs calling it quits – a debilitating cycle.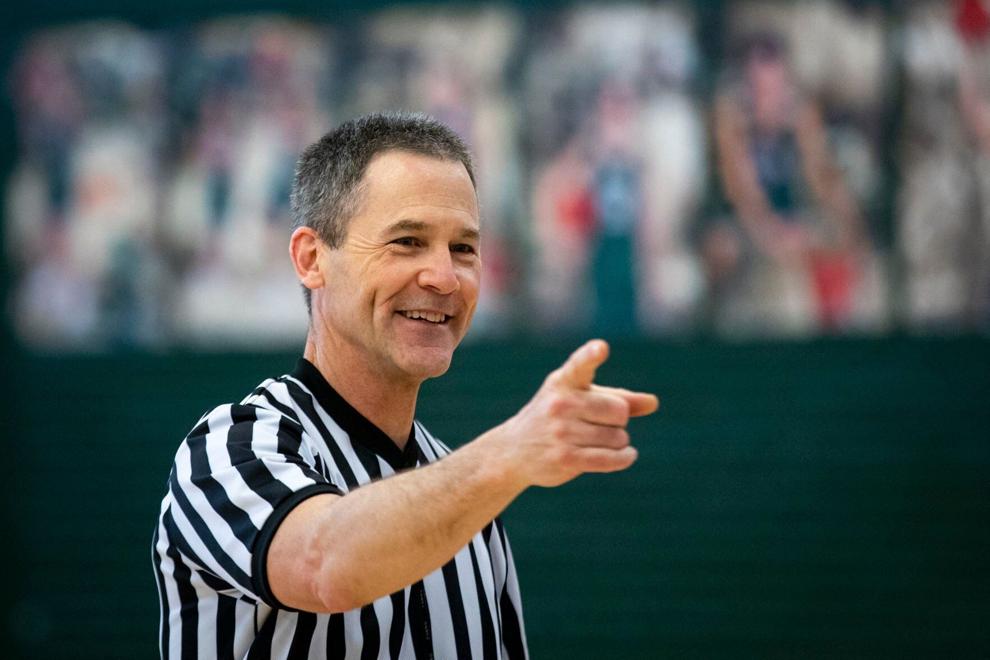 "We have to get better," Lemelin said. "But we're having to put people in games where years ago it took you longer and it took more experience to get where you got put on big games. Now if you start showing you've got the capacity to do this you're going to move up much quicker and be put in situations where all of a sudden the crowd's going and other things are going on besides basketball.
"I don't know what the answer is, but we try our best to put our best officials on every game."
Shann Ray Ferch, who is non-Native but grew up playing on the Crow and Northern Cheyenne reservations when his father, Tom, coached there and later played for powerhouses at Livingston, idealistically suggests even more intensive training of officials would help alter bias perceptions.
Ferch, a professor of leadership and forgiveness studies at Gonzaga University, says the trainers must be Native.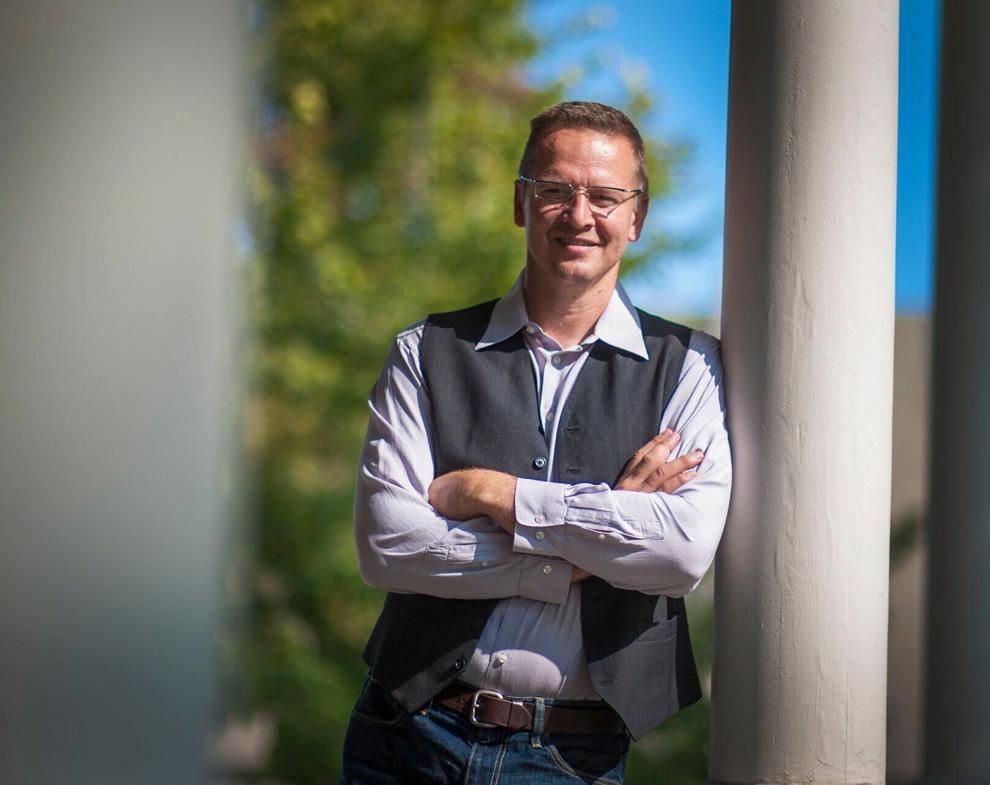 "Get a coalition of Native refs from across the nation to come in and train us," he said. "Top-graded refs. Be willing to pay top money to have them come in and do consistent trainings every year for the next 10 years, and make sure Montana Native refs are included.
"It's like real answers to the real thing. We need real mentoring, real training and of course we have to surrender to the training and difficult work."
Agreed Running Wolf, the legislator from Browning: "I think there has to be some outcomes, true transparency and diversity training for all refs. And that training has to be Native American-driven."
Of course, no amount of training will fully eliminate bias perceptions in all colors. It's real to many regardless of the school names on scoreboards.
Michelotti recalls with a laugh that when he played in Butte his teams were convinced of home cooking in Anaconda. No doubt the Copperheads felt the same in Butte.
"But it wasn't true," he acknowledges now. "It wasn't true at all."
It's the broader cultural issues that make perceptions of anti-Native bias more difficult to address.
"I think the important thing to remember is this isn't something where we (Natives) are trying to place blame on all referees and certainly there are talented referees, and we aren't trying to deter people from becoming referees," Cahwee said. "People just need to be more mindful of if your mission is to help kids."
For its part, the MHSA doesn't downplay or dismiss the perceptions. Real and/or imagined, they exist.
"I would hope that through sports and activities that we could use that as learning opportunity to make sure these issues are dealt with appropriately and brought to light," Michelotti said. "Every one of us can get better. I look at great Native American players and coaches … what a better opportunity than to share and educate some of those non-educated individuals who've done those things in past how far we've come in Montana to having just a general respect and admiration toward the Native American culture, and how our student-athletes and coaches can help educate to get rid of some of these perceptions out there.
"We need to keep focused on it and continue to push it across the state of Montana."
The end game for Montana's two-million-dollar question? Perhaps summed up best by Yellow Owl.
"Me, at the end of the day, I don't care who wins or loses," he said. "All I worry about is getting calls right."