Services were held Saturday for a man who for nearly 50 years reported tirelessly about state government and Montana politics and now has become the story himself.
Nearly 250 people filled the sanctuary and a few other rooms for a requiem mass for Johnson at St. Peter's Episcopal Cathedral in Helena. The church bells tolled 74 times, once for each year of Johnson's life.
"He was a gentleman and a gentle man," his friend Chuck Butler said during the remembrances portion of the two-hour service.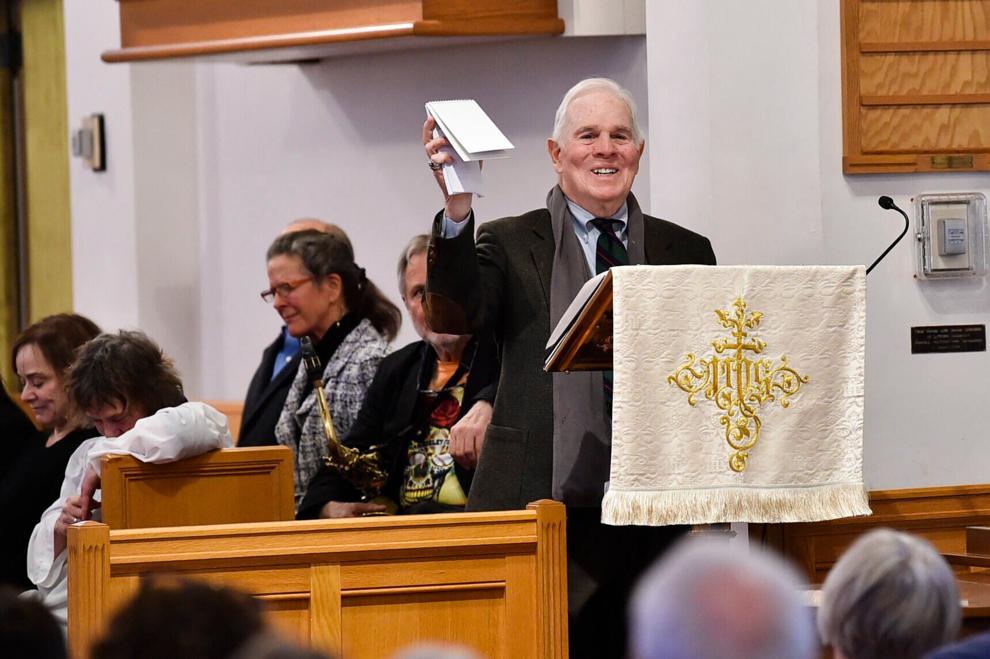 Much like his stories, those in attendance cut across the political spectrum and included Republican Gov. Greg Gianforte's wife, Susan; former Democratic U.S. Sen. Max Baucus; former Republican Gov. Marc Racicot; former Democratic Gov. Steve Bullock and his Lt. Gov. Mike Cooney.
Also among the mourners were several state employees, state lawmakers, current and past Helena officials, political scientists and fellow journalists, all reflective of the waters he explored.
Johnson had served as a mentor and friend to countless journalists.
Those who knew Johnson muse that the attention his death has sparked would have certainly devastated him.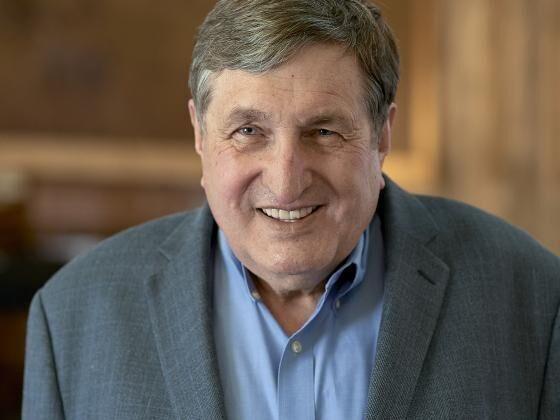 In his nearly half-century career, he covered 22 Montana legislative sessions, seven governors, nine U.S. senators and 10 U.S. representatives, in addition to countless state legislators, elections, conventions and policies.
Butler said he and Johnson met in the mid-'80s and he soon learned Johnson was the most respected journalist in Montana.
Butler said he once met Johnson's father, Quincy, at a Kiwanis meeting.
"I said 'I know your son, Chuck,'" Butler recalled, to which Johnson's father replied "Everyone knows Chuck."
Over the years their friendship deepened to the point where they would meet frequently for meals and coffee or would attend the movies.
Butler said Johnson was often asked why he didn't write a book.
"We all know Chuck was a wonderful storyteller," Butler said. "He could tell them forever."
"One reason he didn't write that book was because he knew too many stories and was too nice of a guy," he said.
Butler also spoke of Johnson's generosity and of how he wrote a check to cover the costs of a uniform so a child could play Little League.
Journalist and author Kathleen McLaughlin said Johnson hired her 30 years ago at a time where there weren't a lot of opportunities for women.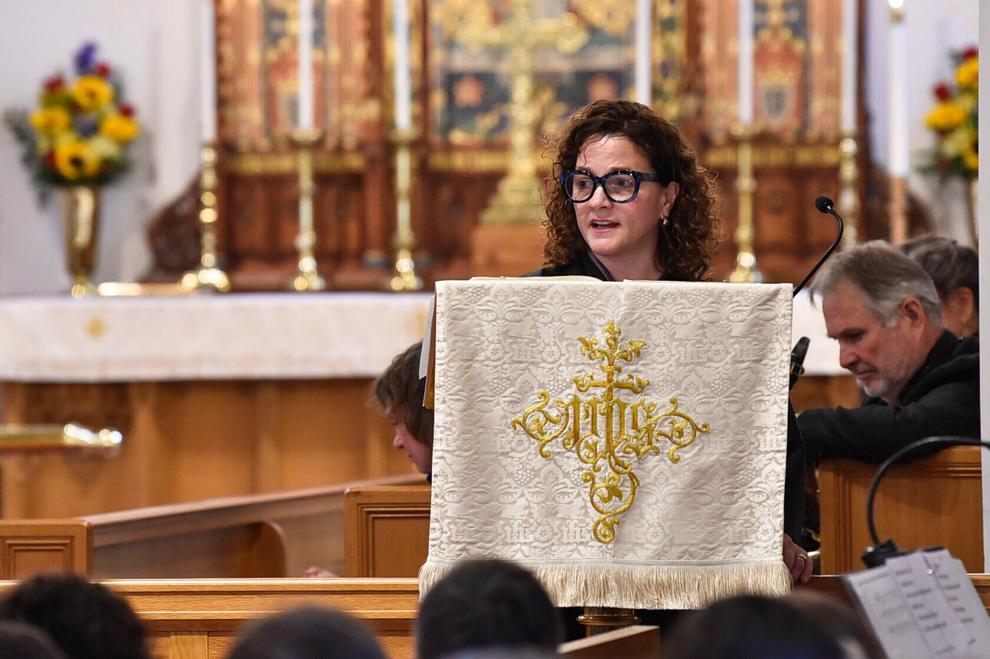 She said Johnson was already an icon in Montana.
"He hired me and treated me like an equal and that changed my life," she said.
McLaughlin said Johnson had a knack for taking the most complex stories and explaining to readers how it affected their lives. And when he edited her copy, he "made every story stronger."
She added that he treated everyone with dignity.
McLaughlin believes Johnson did write a book through all of his daily reporting. The book was just published differently, she said.
The Very Rev. Scott Anderson said Johnson was a devoted church member and a humble man.
"I'm not sure the word 'I' was very prominent in his vocabulary," he said.
Anderson said Johnson had most recently dedicated a lot of time to getting an elevator installed in the church.
"He was one of the nicest people to ever cross your path."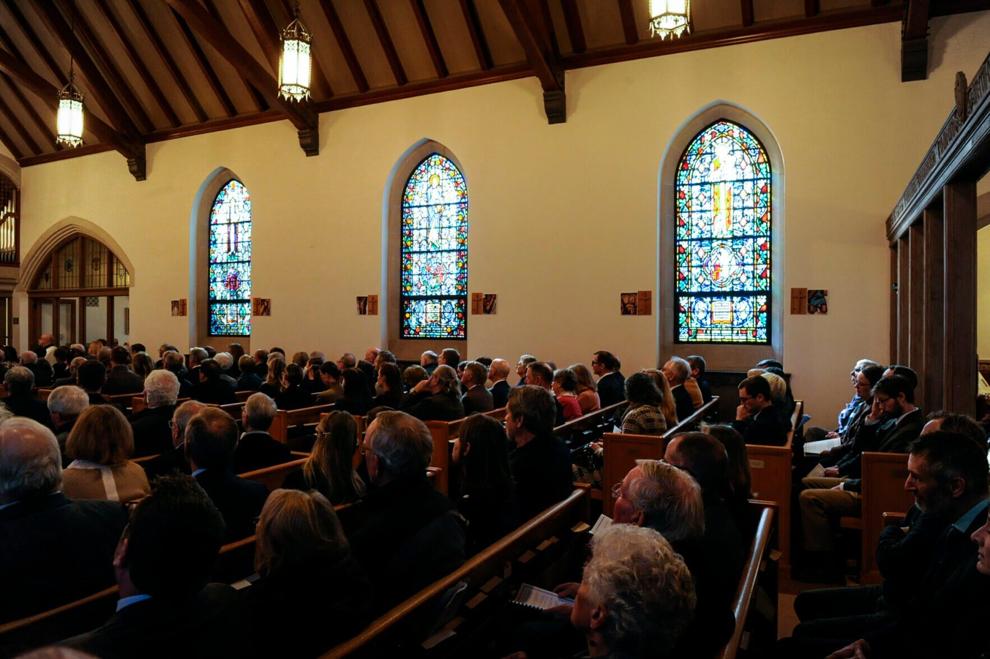 Anderson said church members saw another side of Johnson.
"We knew the journalist part," Anderson said. " … But we saw the Chuck who'd flip pancakes downstairs here at St. Peter's on the first Sunday of every month to raise money for those who are struggling out there."
Anderson, who later put on a Chicago Cubs cap while noting that he and Johnson both rooted for the team, spoke to Johnson.
"As you file your final story today … which is the most important story of your life, we rejoice with you today in your new life and look forward to when we see you again," Anderson said.
Johnson will join his parents in the church's memorial garden, Anderson said.
A reception for Johnson was held later in the day at the Best Western Premier Helena Great Northern Hotel.
Johnson was born June 14, 1948, in Great Falls to Franklin Quentin "Q" Johnson and Ruth Ann "Rudy" Sackett Johnson. The family soon moved to Helena and he graduated from Helena High School before winning a scholarship to the University of Montana. The college later named him a Distinguished Alumnus.
He began reporting in 1974 for the Lee Newspapers State Bureau in Helena, then at the Great Falls Tribune Capitol Bureau in Helena, and served as bureau chief from 1984-1992.
From 1992-2015, he was bureau chief for the Lee Newspapers State Bureau, writing for Lee newspapers across Montana, including The Billings Gazette, Montana Standard, Helena Independent Record, Missoulian and Ravalli Republic.
Johnson retired in 2015. He came out of retirement to cover the 2017 session of the Montana Legislature for the Bozeman Daily Chronicle.
Johnson, a voracious reader, served as president of the board for the Montana Free Press, an online news site, and was on the boards of the Montana Historical Society and the UM Alumni Association. For several years he participated in Capitol Talk, a weekly program for Montana Public Radio.
He had recently taken classes at Carroll College. President John Cech said he once saw Johnson sitting among a group of students having coffee. And he was beaming and said he was looking forward to classes beginning.
"He was such a gift to our campus," Cech said.
Survivors include wife, Pat Hunt; brothers, Tom (Kerry) and Peter (Carol Potera); his sister, Sally (Ross Miller) and nieces and nephews: Allison, Curtis, Luke, Jacob and Florence, Arlo, Jane, Hannah, Isabelle and great-niece, Abigail.
The family has asked contributions in his name be made to the Charles Johnson Student Reporting Endowment at the University of Montana School of Journalism, via the UM Foundation, P.O. Box 7159, Missoula, MT 59807, or the elevator fund at St. Peter's Episcopal Cathedral, P.O. Box 819, Helena, MT 59624, or the Montana Free Press, P.O. Box 1425, Helena, MT 59624.