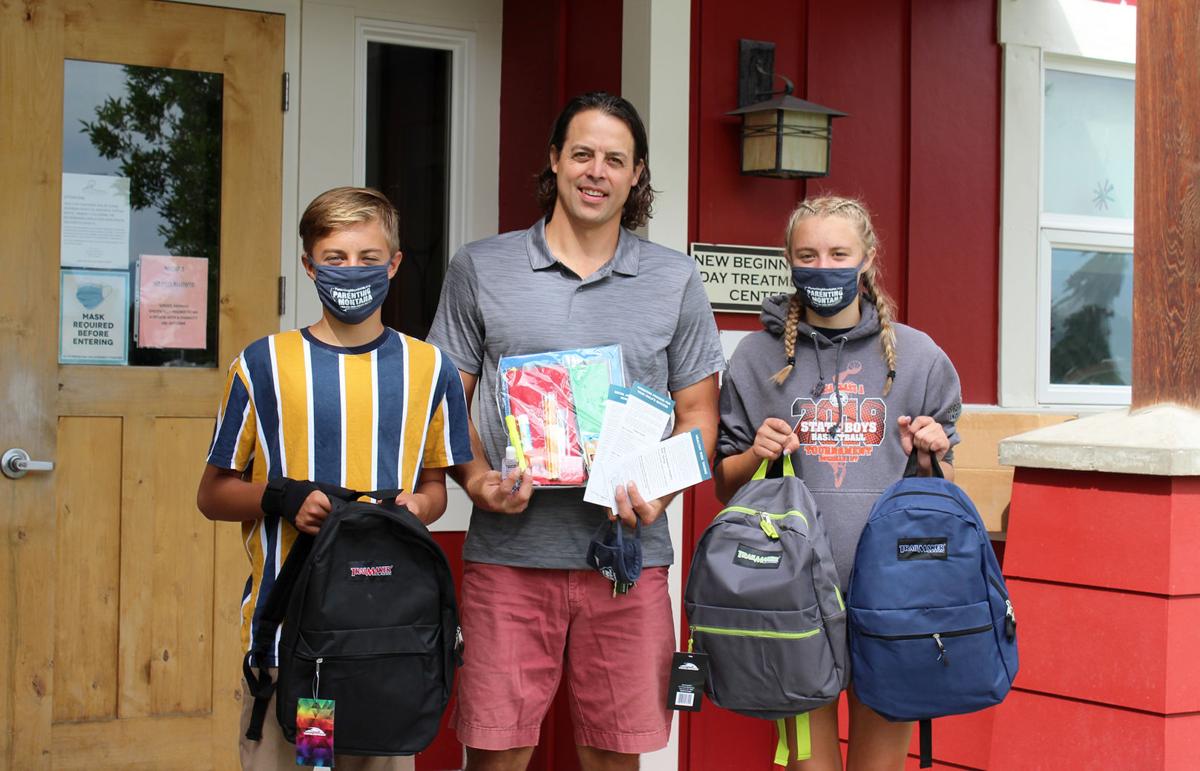 "It is just basically helping out," he said. "Right now for parent circumstances and work it is nice to have something to help out, financially. Families need this kind of break."
Each backpack will have some school supplies and also information on Parenting Montana Resource (parentingmontana.org) and Western Montana Mental Health Center.
"I'll be handing out brochures, pamphlets and cards with all that information," Wetzel said. "It is everything from healthy communication from tools on how to be a better communicator with your children to what to look for if your child is showing signs of depression. It is a good resource for parents."
Wetzel said that the coronavirus and restrictions have had a large impact on families and children.
"Some of the concerns for children is they don't have the interactions that they've had in previous years," he said. "Me, being a father, I see the impact that this restriction is having from the face-to-face interacting-with-your-friends kind of standpoint."
He said restrictions are lifting, a bit.
"I've been to some parent conferences and we've been online," Wetzel said. "The schools are doing a good job adjusting. They are doing the best they can to equip the student body, either online or at the school. They are taking all the precautions."
He said school counselors have stepped up and are helping kids get through the pandemic.
Last year, Wetzel and the Western Mental Health Center in Ravalli County handed out 250 backpacks throughout the valley. In addition to school supplies there will be hand sanitizer and possibly facemasks to help with precautionary steps.
There won't be a sign-in at the back to school event and as long as supplies last everyone can have a backpack.
Wetzel said he will have the bags in the entryway of the red building or possibly outside, depending on the weather. He will be glad to answer questions about the Parenting Montana resources and the Mental Health Montana resources.
He said families are struggling during the COVID pandemic.
"This is a simple gesture from Western Montana Mental Health and myself is to help out where ever we can," Wetzel said. "Kids need these things and the last thing I want is for someone not to have what they need."
To get a backpack go to the Ravalli County Western Montana Mental Health Center's back to school event from noon to 2 p.m., Aug. 24–28, at the red building, 209 N. 10th St. in Hamilton.