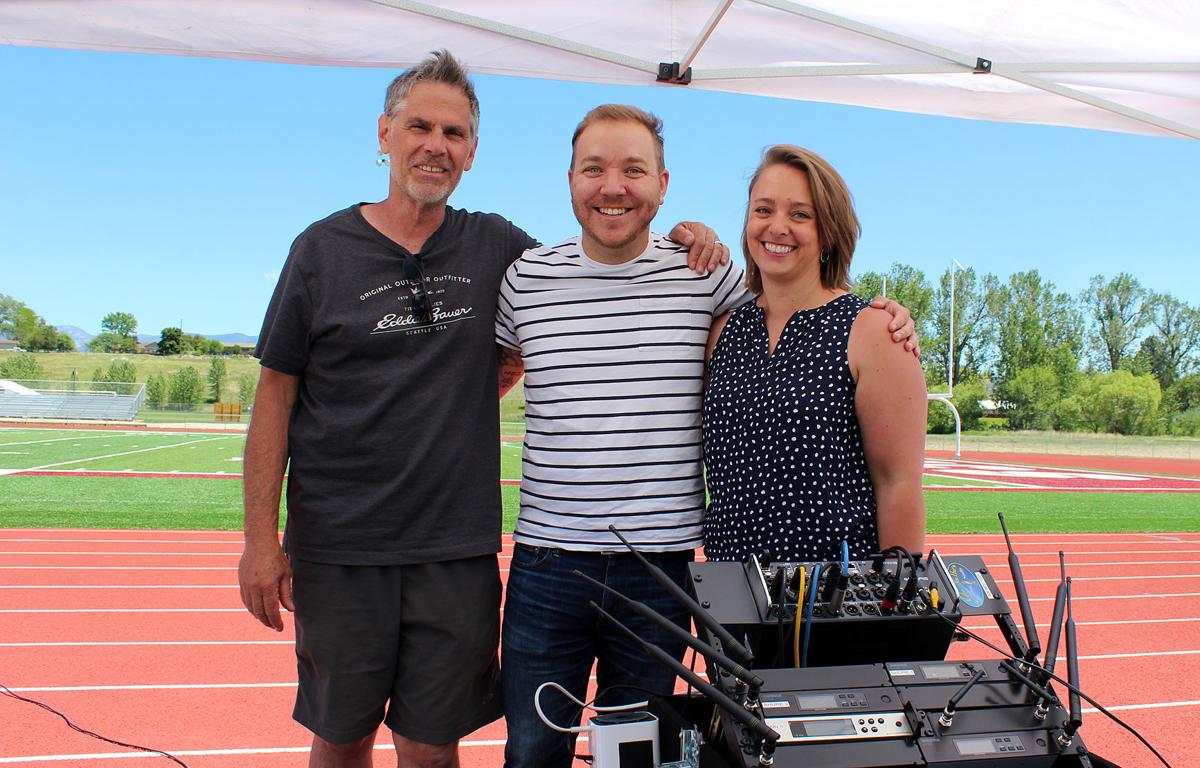 Moving forward from short film competitions, local Watershed Films producers have decided to fulfill their dreams by making a feature film.
In 2020, production artists Robert Parr, Laura Pieri and David Moum were affected by the pandemic, changed their businesses, participated in some short film competitions and then pondered the next step.
"We asked each other 'If there were no restrictions what would you want to do?'" Pieri said. "We decided we wanted to work on a much larger project. We just want to, so we are."
Watershed Films produces films, short films and has a focus on creative development. According to the website, www.watershedfilms.com, Watershed Films is the "Creative group all about making films that capture the magic of a story."
The three named the company after the title of their first short film and the term that represents the vast water drainage network in western Montana.
"There are so many meanings behind it," Pieri said. "Just as a watershed feeds into larger rivers that define a landscape, so the films we make flow from intimate character building to larger-scale stories and themes."
"Like everybody going through COVID, I had to switch gears huge in my work," he said. "I had to redefine what I was doing and had the opportunity to do scores and sound design. I wanted to do that forever and it happened. We're local people working hard here and we're bringing in the people around us, the more you can connect with people the better."
Parr said their first film did well.
"The story was good. I think it won for best cinematography in a 48-hour film competition in Seattle," he said. "At the last minute, the director pulled us in. It was a neat team effort and a genre we didn't want to do, horror. We kept tight criteria and made it more suspenseful with no gore."
The film called "Monster" won the audience choice award and Parr's work won for best sound design.
"When we finished the project we still wanted to work together," Pieri said. "The three of us enjoy collaboration. It has been a very good trio to do this."
Parr said that Pieri as CEO and line producer is key to their company with her organizing and communicating abilities.
Director and cinematographer David Moum agreed.
"Plus, she enjoys it," he said.
Parr said that the three of them have "wonderful camaraderie and great respect for one another's abilities."
The trio wrote their new project, a feature film, as a collaboration. 
Pieri praised their teamwork.
"While we each have our areas of expertise it's been nice to bounce ideas off each other," she said. "Respect is huge, we connect to confirm suggested changes and stay in touch."
Pieri's background is in stage theater with education in theater and stage management.
"That's where I fell in love with the idea of storytelling and facilitating storytelling," she said. "For me bringing all the pieces together to make a whole is very natural. There are lists and a progression and order that happens very naturally. I also have a background in emergency services so I'm able to triage emergencies very well."
She said taking diverse groups of people and putting them together on the same project is invigorating.
"I love the magic that happens in that storytelling," Pieri said. "There is a lot of overlap between stage and film, but how it is done is very different. I have been having learning, finding resources and talking to people. I enjoy facilitating and if I have the paperwork done these guys can create art."
Moum's background includes over a decade of documentary filmmaking for aid work, medical and missionary work overseas. When all international travel was canceled due to COVID-19, Moum had to reinvent his business for local production. He started working with nonprofits.
"Every nonprofit has a good story, they just don't know how to tell it themselves or visually represent themselves, the story is always key for me," he said. "Doing a full feature has been freeing and a wonderful thing because the story is just raw creativity. We can decide to make this beautiful story where the visuals alone can tell a story but then you have beautiful acting and dialog that furthers it into another realm."
Their new family-friendly film, "Treasure State," is named after Montana and designed to have the feeling of a treasure hunt.
"It's about an old mobster who is running from his troubles and hidden out in Montana and trouble finds him," Moum said. "There's a girl and a guy who have to go find his treasure that he left out for them. We want to film here because we see how the story fits here."
The script is written, casting is next and filming is scheduled for this fall. Currently, the trio at Watershed Films is searching for investors, a casting director, a lighting director and other key roles.
"People who want to be part of a movie, a non-union production, should contact us," Pieri said. "Eventually, we'll get to union but this is where we're starting. We need people who buy into the idea that the story is key and want to help. We're looking for people who want to support local art makers."
Watershed Films has some grants and contributions that need matching funding.
"We are looking to meet people who are interested in helping or getting involved," Moum said.