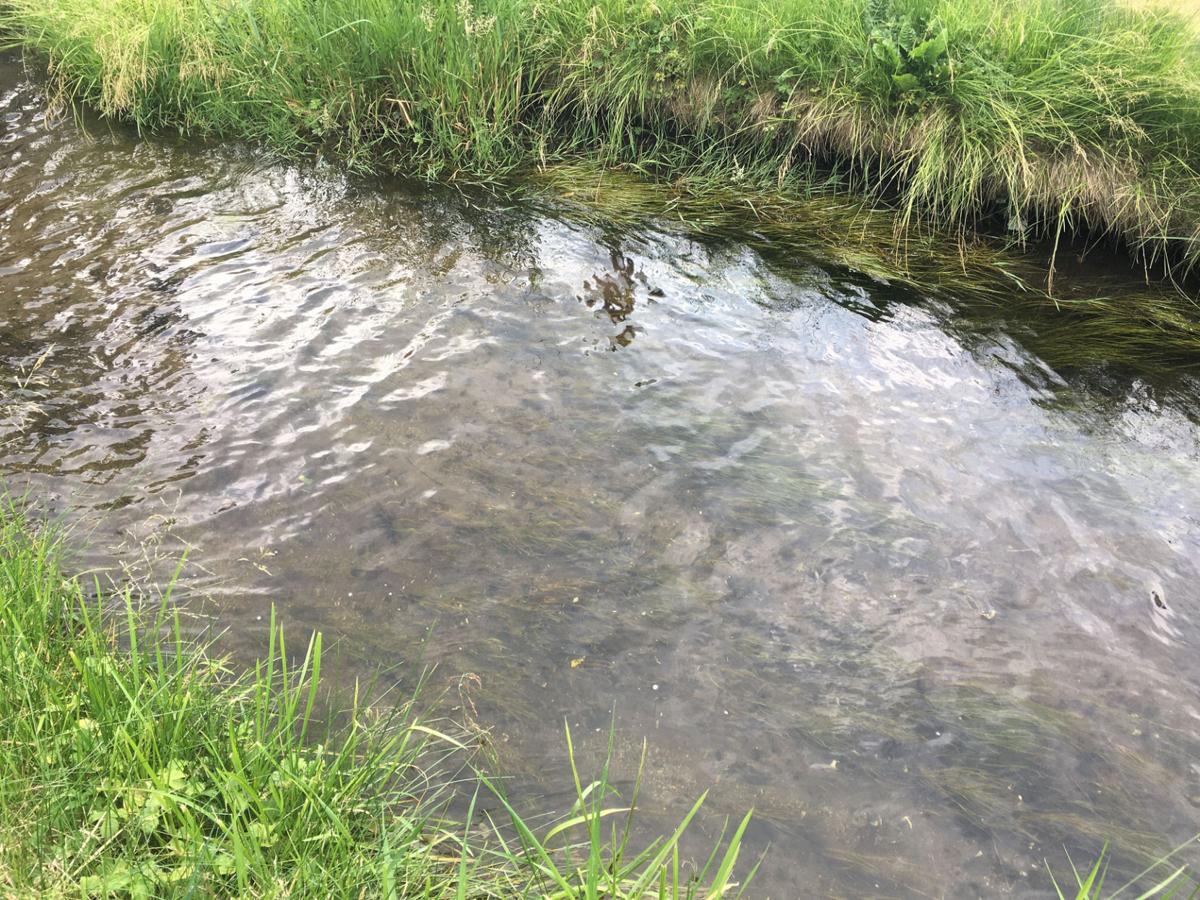 "Irrigation," defined by Merriam Webster, is the watering of land by artificial means to foster plant growth. Gardens are irrigated with a hose or drip system. Pastures are irrigated by flood or center pivot. Wells are irrigated by aquifers. No matter your usage, water and irrigation are vital aspects of human lives.
Land stewards and animal producers alike certainly understand this concept and use their appropriated water rights accordingly. Anglers and recreationists also realize the importance of water supply, its accumulation and its flow and limit their use when required. Human beings, like plants and animals, require water to grow, produce and maintain homeostasis.
Water — whether for irrigation, hose, sprinkler, canal, creek, stream, or river — is essential to the overall health and well-being of our Montana landscapes and livelihoods. It has been said, "That without water, land is rendered useless, crops and animals will fail, and aquatic recreation ceases." Water is a vital natural resource to human existence and environmental quality.
To maintain the integrity and supply of this required natural resource, water needs protection and preservation. Whose responsibility is it to protect our water? Who can use the water? Does the water belong to anyone or everyone? How is our water protected? Is water protected? These questions have answers yet the answers are not simple or easily understood and often times the answers lead to more questions.
According to the Department of Natural Resources and Conservation (DNRC), in Montana, water rights are applied and regulated by the Doctrine of Prior Appropriation. The Doctrine of Prior Appropriation was settled by the Montana Supreme Court in 1921.
The key messages from the doctrine are as follows:
1. The use of water may be acquired by both riparian and non-riparian landowners.
2. It allows diversion of water regardless of the reduction of the water supply in the stream.
3. The value of the right is determined by the priority of the appropriation; i.e. first in time is first in right.
4. The right is limited to the use of the water. Stream waters in Montana are the property of the state and the appropriator acquires only a right to their use. Moreover, this use must be beneficial.
5. A right to the use of water is considered real property only in the sense that it can be bought or sold; its owner may not be deprived of it except by due process of law.
The key takeaways from this doctrine stated simply are: The state of Montana owns the water. The state allows citizens to use the water, hence a water right. The state provides a right of usage. Water rights are regulated by the Montana Water Court. Water rights are an agreement between the water user and the state of Montana. Water rights must be adjudicated by the Water Adjudication Bureau in conjunction with the Montana Water Court. Adjudication means that the water right has been approved and can be utilized according to its specifications. Specifications include but are not limited to the amount of water allowed in the right (cubic feet per second) and when the water right can legally be used (priority). In Ravalli County and the Bitterroot Valley most streams are utilized for irrigation and have been properly adjudicated.
Water rights and water law play important roles when water demand outweighs water supply. We are currently experiencing a drought climate trend, extreme fire danger, and a population surge. All three of these factors affect water supply and therefore the state can implement further regulations regarding water usage as it pertains to a particular district, basin, county, and region. When these regulations are implemented they serve to preserve and protect the water supply and it is everyone's responsibility to follow them.
Here are a few of the water restrictions that have been observed statewide. Outside watering restrictions meaning watering is allowed only during certain hours and on certain days. No outside watering, which limits watering lawns, gardens, and washing vehicles. Hoot owl restrictions meaning fishing is prohibited from 2 p.m. to midnight on certain streams and rivers. Full fishing closures mean fishing is prohibited on certain streams and rivers. Also, in some Montana counties, local governments have issued more limiting water usage regulations to the constituency.  
Water rights are complex and water law has a tendency to be misinterpreted and misunderstood. Luckily in Montana there are agencies that can assist landowners, prospective land buyers and aquatic sports enthusiasts in determining and adhering to the proper usage of local waters. These agencies include Fish, Wildlife, and Parks (FWP), DNRC, Natural Resource Conservation Service, local county governments and Montana State University Extension.
Ravalli County historically and presently relies on its water resources to maintain its agriculture and horticulture pursuits, conservation endeavors and economy. Irrigation has been and continues to be an invaluable method utilized by few for the benefit of many. Irrigation aids in producing food, watering horses and livestock and sustaining recreation and tourism. Water is considered liquid gold, especially in the West, and it is up to us as Montanans living in the Bitterroot to ensure this resource is abundant for future generations. Let's work together in water conservation efforts.