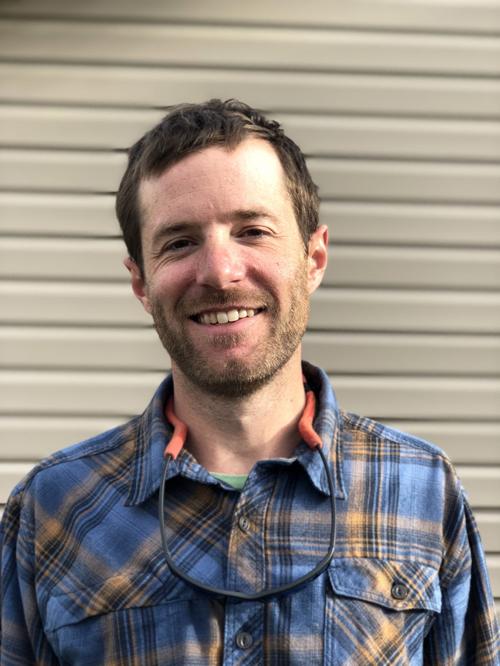 Ballots for Ravalli County school trustee elections will be mailed April 16. The ballots must be returned no later than May 4.
The Ravalli Republic is running a series of questions and answers with school trustee candidates. 
In Hamilton, there are seven candidates running for three three-year trustee positions. Incumbents Drew Blankenbaker, Tim Campbell and Patrick Hanley are challenged by Richard T. Hulse, Eli Kent Johnson, Larry Lee and Daniel H. McNeely.
Drew Blankenbaker, 37, is a farmer with Lifeline Produce and the proud parent of two students at Daly Elementary. He holds a bachelor's degree in environmental studies from the University of Montana and a master's in public administration from the University of Idaho.
Why do you want to run for the office of school trustee?
I'm running to make certain that we continue to prioritize the single most important predictor in our students' success: Attracting and retaining the best teachers and educators that we can responsibly afford. As a farmer, I admire the dedication and selflessness of our teachers. Serving on the Negotiations Committee and as vice-chair of the board, I have delivered on my promise to recognize the impressive and inspiring work of our teachers, staff and administration.
A persistent champion for transparency, I have worked tirelessly to make sure our community is confident that their hard-earned tax dollars are being spent wisely. As chair of the Communications Committee, I helped lead the effort to hire a District Communications Director to provide timely and targeted information to our students, staff and community.
Thanks to the tremendous efforts by our teachers, staff and community, we have been able to keep our district open to in-person learning this academic year, gained significant momentum by uniting as a board, and I am again looking forward to handing out diplomas to our graduating seniors. Our students are thriving, our town is thriving, and I'm not finished getting things done for our kids, our schools and our town!
What experience do you bring to the position of trustee?
Whether on the farm or in the schools, I have a passion for serving my community. Frustrated with a lack of transparency following the district's bond and levy campaign, I ran for and won election to the Hamilton School Board in 2018. I manage a family-owned small business and have over a decade of experience working with local government. I currently serve on the City of Hamilton's Board of Adjustments, the North Hamilton Urban Renewal District Advisory Board, and the federally appointed Ravalli County Resource Advisory Committee.
What is the biggest issue facing your school?
If we want to continue to see our students thrive, we must continue to hold the Hamilton School Board accountable for the promise made to our community in passing one of the largest bonds in our district's history and to see to it that we don't squander our two biggest property assets in an undervalued sale of the Washington Elementary and/or Westview properties. That means prioritizing a facilities plan for our middle school and focusing on healthy enrollment growth by remaining adaptable and responsive to the needs of our community and providing opportunities for all students. My family chose to live in Hamilton because we see the potential for a vibrant economy and great schools. And I'm here to help realize that potential.