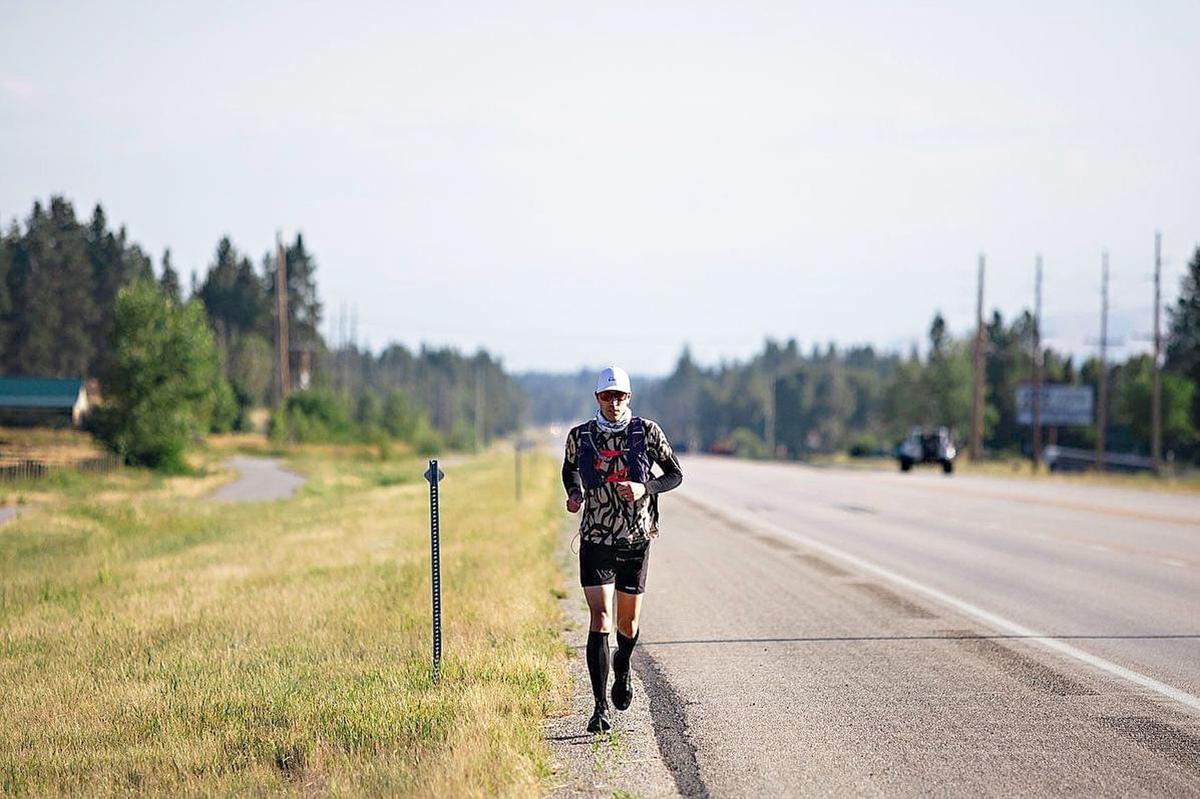 Running 100 miles in one day is a big goal and something Tellock won't have done before the event. But he said he feels confident and is eagerly training.
"I love massive and scary goals, and this is definitely one of those," he said. "I love Emma's House and what they do, they make an awesome impact."
Tellock's training schedule is intense, similar to a six-month marathon training, "but stepped up a few notches," he said.
He has competed in a few marathon races (26.2 miles).
"We are trying to do something special to try to raise money for a great cause," Tellock said. "Training ranges between 50 and 70 miles each week and I run six days a week."
Project managers have set up the website for gathering sponsorship donations and organizing a family run/walk on July 17, "to raise some extra money for people who want to join along," Tellock said.
The 100-mile run takes place on the west side of the Bitterroot Valley, in a loop.
"I'll be running a four-mile loop, starting each loop on the hour, every hour, for 25 straight hours," Tellock said.
Emma's House is a facility-based program that provides direct services and compassionate care to children when there has been a report of child abuse to law enforcement or the child abuse hotline. Specifically, they offer forensic interviews, forensic medical exams, advocacy and trauma-focused counseling. Emma's House coordinates with a multi-disciplinary team (MDT) to streamline care for children.
"We want to avoid duplicative interviewing of children so that we can minimize trauma to the child yet still obtain the critical details of an incident using interviewing techniques that are neutral, objective and child-friendly," said Executive Director Valerie Widmer. "In a typical year, Emma's House serves approximately 125 children and their non-offending caregivers."
In July of 2019, Tellock ran "Ryan's Run" 50 miles from Missoula to Hamilton, for the same cause and he has changed the location to make it convenient for community members to run with him.
"Last time I wasn't sure when I would be at a certain location and this makes it more inclusive, so, if people want to join me for a loop and donate a couple of miles, they are welcome to do that," Tellock said. "And we have a community event near the end of my hundred miles where people can run or walk a 4-mile loop to raise money for Emma's House."
Tellock said he learned from that original 50-mile run.
"I learned that we live in a very special community," he said. "We had so many people donate to help with our cause, for Emma's House. It was a personal goal, but mostly we were just trying to raise as much money as possible. Difficult things like running become much easier if they are done for a good cause."
He also learned that he could run 50 miles.
"Fifty miles was scary and I wasn't sure I would be able to do it," he said. "I could not have done it without all of the support. I'm excited to tackle this new challenge, I feel our physical limits are pliable."
Widmer called Tellock's efforts inspiring.
"Ryan is a beacon of hope and inspiration to all of us here at Emma's House," she said. "He's not only running 100 miles and raising money for our kids but he's sharing a personal journey of vulnerability with us. He's reflecting on his own strengths and challenges as a father, husband, friend and community member. He's been so thoughtful, genuine and engaged in learning about some of the difficult circumstances that bring kids come to Emma's House."
She praised Tellock's commitment to community children who are struggling.  
"Through Ryan's '100 Miles for Emma's House' challenge he gives our most vulnerable victims hope in healing by being a shining example of compassion and resilience," Widmer said.
On July 16, Lyric DeVries Johnson will be running the first 50 miles with Tellock. She is currently in training and working hard to get ready. Previously, she has run in one marathon.
"We are raising funds, getting out of our comfort zones and doing something cool," Tellock said.
The events on July 16 and 17 will happen rain or shine, as does the training.
"I run no matter the weather," Tellock said. "Whether it's 10 below zero or 95, I'm out there. For me, that's part of the fun and part of the challenge. I think it is good for us to put ourselves in some adversity at times. It is good for our growth. It goes to show you that our boundaries or things we think we can't do are actually doable."
The community walk/run 4-mile event on Saturday, July 17, is called "Run 4 Emma's House."
"We're inviting anyone in the community that wants to walk or run, you can bring pets, strollers, or whatever and we're all going to do this loop together to raise extra dollars for Emma's House," Tellock said.
Currently online, there is a volunteer page where people can donate money to the cause and there is a donation bank set up by mile. People can donate for a particular mile. The donation amounts begin with $50 at the start of the run and increase for the later miles. The final miles cost $1,000.
"Our end goal is to fill up all those mile spaces so every mile that I complete someone has donated money and it is meaningful," Tellock said. "It is a unique way of doing it."