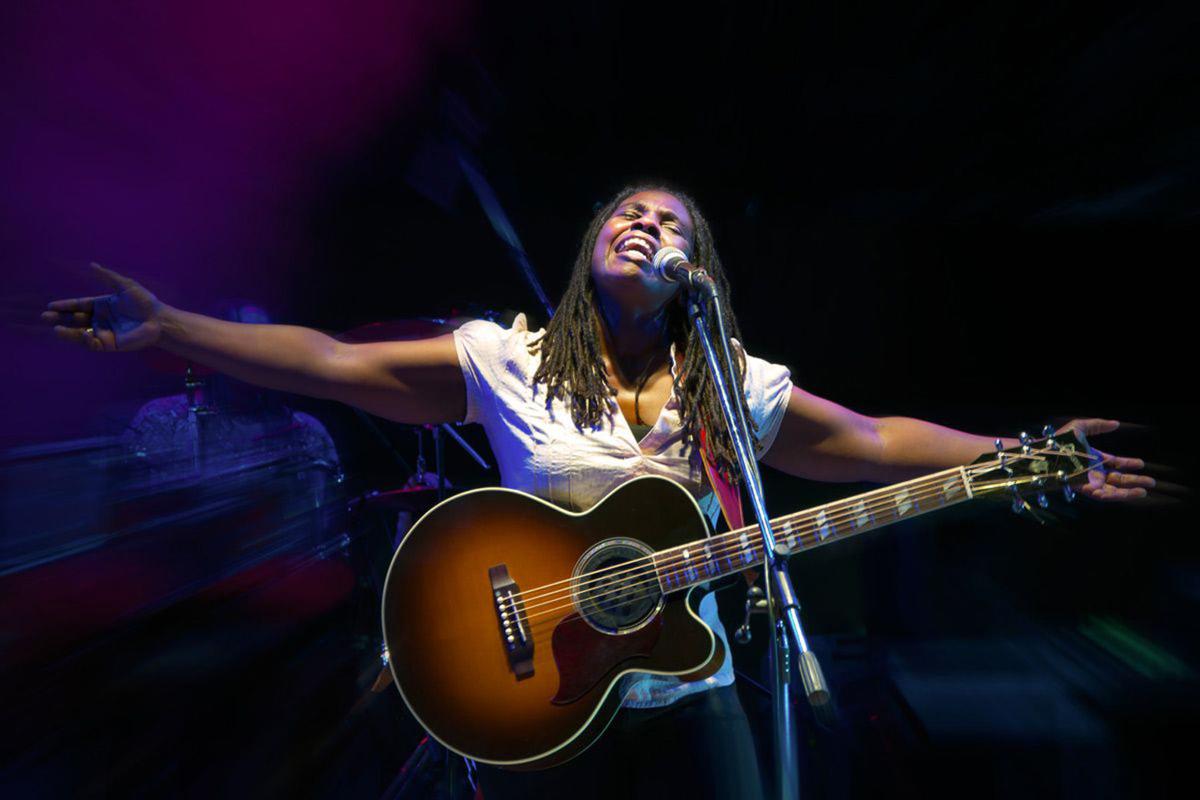 Although Ruthie Foster has traveled far and wide performing, Saturday will be her first time singing on a Montana stage. She will bring her signature brand of soul and blues from Austin, Texas to the Hamilton Performing Arts Center at 8 p.m. as the second in the revived series hosted by the Bitterroot Performing Arts Council.
Foster has spent the last year and a half co-writing most of the songs on her upcoming album and providing virtual performances for charity events. She's also been the face of a public service campaign in Austin to encourage community members to stay at home during the pandemic.
More time at home has allowed her and her 10-year-old daughter to share their worlds – her daughter helping set up lighting and sound for her at-home concert performances and Foster finding new levels of skills in Minecraft video gaming as they build virtual worlds together.
"Being a traveling musician, I've definitely enjoyed more time with my kiddo," she said during a recent phone interview. "But I am looking forward to this live performance this weekend and playing music from all my last 10 CDs mixed into the set."
Four of her albums have been nominated for Grammys, including last year's big band production "Live at the Paramount" for Best Contemporary Blues Album. She will have albums available on Saturday night but won't be meeting fans as she had hoped.
"We still want to stay as safe as we possibly can and protect the people I play for since I'm the one traveling," she said.
Foster is bringing her guitar and will be accompanied by drummer John Chipman and bassist Larry Fulcher. Both have extended resumes with other bands and she loves the depth they have when they play together.
At the time of the interview, she took a break from an intense effort to simplify the tunes intended for a 20-piece band from her last album so she can play them with a trio.
"We included Ella Fitzgerald's 'Fly Me to the Moon' and I'd love to break that down and do something different with it on my guitar," she said. "But with seven majors, it's been tricky but fun."
Ruthie was raised in a small town in Texas and by 14, was singing gospel solos in church. She knew she wanted a career in music and studied at a local community college before joining the Navy and performing around the world as a Naval musician. She eventually made it to New York City with a recording contract and prospects in a pop career, but returned to Texas to take care of her ailing mother and reconnect with her musical roots.
She is looking forward to sharing her "pandemic musical inspirations" on a new album that is currently in production and being mixed.
"I'm very excited that I've written or co-written all the songs on the album," she said. "It's important for me to have my own voice on this next release. The music is closer to soul than blues, but it definitely has a lot of blues. For me, there's no escaping that."
Tickets are still available for the Ruthie Foster concert on Saturday, October 16 at 9 p.m. in the Hamilton Performing Arts Center. Tickets can be purchased online at bitterrootperformingarts.org or at the box office at Signal Square at 127 W. Main Street in Hamilton or at the door. For more information, call Jacque VanDenburg at 406.363.7946.