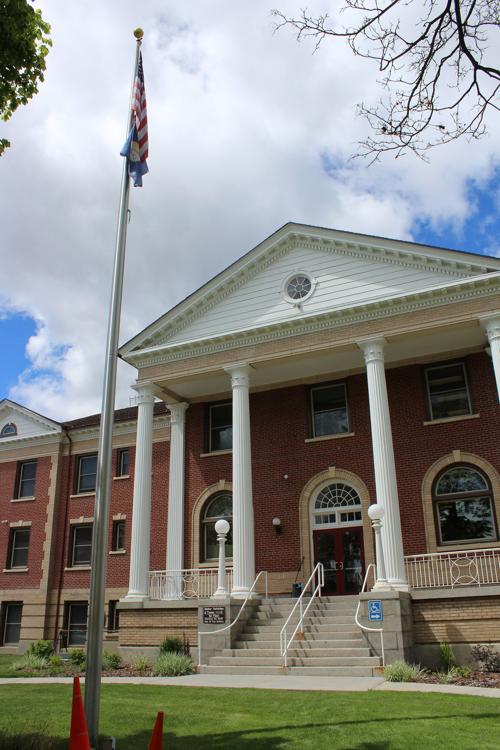 Municipal elections for Darby, Hamilton and Stevensville will be held in Ravalli County by mail-in ballots.
Ballots will be mailed out on Friday, Oct. 15, and need to be received in the Ravalli County Election office by 8 p.m. on Election Day, Tuesday, Nov. 2.
In Hamilton, Mayor Dominic Farrenkopf is unopposed for his second four-year term.
Hamilton City Council candidates include:
• Ward 1 – Kristi Bielski (incumbent) and Dean Knudsen
• Ward 2 – Rod Pogachar (incumbent) and Kathy Dexter
• Ward 3 – Kenneth E Allen and Darwin Ernst.
Hamilton ballots will list Judge Ryan Archibald running unopposed for City Judge but his election results will be moot based on his acceptance of other employment and the subsequent appointment of Judge Royce Allen McCarty. Judge McCarty will serve until January 2024 and will be subject to election in November 2023.  
In Stevensville, incumbent mayor Brandon Dewey faces challenger Steve Gibson for a four-year term. 
Stevensville City Council candidates include:
• Ward 1 - Paul Luddington (incumbent) and Stacie Barker;
• Ward 2 - Cynthia Brown is unopposed for the four-year term.
Candidates for the unexpired term are Sydney Allen and Bob Michalson. This unexpired Ward 2 seat was vacated by Patrick Shourd whose normal term would have expired in 2023. Allen was appointed to the seat in June 2021, so she is running for the remainder of the term. The unexpired term has two years left and will expire at the end of 2023.
Darby Mayor Ruth Lendrum is unopposed for her second two-year term. There have been no filings as of Oct. 12 for the Ward 1 or Ward 2 councilpersons which are four-year terms.
Ravalli County Elections Supervisor Sandy Tatsuhara said that for races that are running unopposed, the voter can vote for the candidate listed; or, if there is a declared write-in (a filing submitted by August 30), they can write in the name of declared write-in candidate. Declared write-ins will not have a candidate name on the ballot but a voter can write in the candidate's name for the vote to be counted. If a race does not have a declared write-in, then any name a voter writes in will be counted.
Tatsuhara said that for positions that do not have anyone running, a voter does not have to vote that race, or they can choose to write-in a name.
The Ravalli Republic will publish answer to three questions for Stevensville candidates today. Hamilton candidates' responses will appear in Friday's paper. 
Look for the Hamilton candidates on Friday with their answers to their questions: Why are you running for city council? What are the challenges facing your ward and your town?
The deadline for late voter registration is noon on Monday, Nov. 1, and is now open. Register for the election by appearing in person at the Ravalli County Election Office, 215 S 4th St., Hamilton, until 12 p.m. (noon) on Monday, Nov. 1.
Find out more about late registration and voting in the upcoming municipal elections by contacting the Ravalli County Election Office at elections@rc.mt.gov or by calling 406-375-6550.