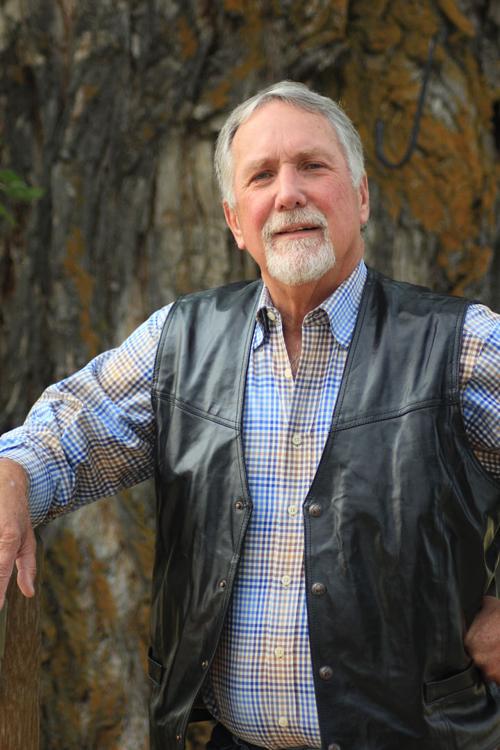 CORVALLIS — Terrill Lee (Terry) Croghan, 73, left this physical world on Thursday, Oct 22. He was born on June 19, 1947 in Shelton, Washington to Merritt and Lottie Croghan.
He was raised in Tacoma, Washington and entered college at Washington State University, where he became one of the youngest presidents of the Phi Delta Theta house. His degree was in mechanical engineering but he was inspired to study the law and left with his new bride, Teddi (Travis) for Arizona State University.
Terry was a seeker. He wanted to understand everything. He combined law school studies with reading the autobiography of a Yogi. He studied for the bar exam sitting under a pyramid. He learned actualism and took the EST training. He questioned the mainstream view while meditating on Mount Shasta. He believed we are nonphysical beings living a human experience.
During his early career as a lawyer he worked for the U.S. Attorney's Office in LA as a Federal prosecutor and then moved to San Francisco to continue practicing law. His son Sean was born in 1975 and it was a tidal wave of a life changer. He was able to take his love of baseball and channel it into throwing balls and coaching little league. He loved being Sean's dad.
His second wife, Caren Armstrong, was a singer song writer and Terry enjoyed being her unofficial sound tech for many years of performing in the Bay Area.
Having become weary of the law he came to Montana, first to visit life-long friends, but fell in love with the Bitterroot and moved permanently in 1998. He was in heaven sitting outside by a bonfire in the pines working on legal briefs with his dog Frodo by his side.
After seeing a one man show at the Hamilton Playhouse he was interested in volunteering backstage. After a nudge from Russ Lawrence at the book store he auditioned for "Brigadoon" and ended up with a part that was all singing and dancing and in a skirt! But he discovered a passion for performing on stage and went on to appear in over 25 Hamilton Players and MCT productions playing such memorable parts as King Arthur, Tevye, Henry Higgins, Max Bialystock to name a few.
His desire to express was realized in performing and he connected with the audiences in a deep and lasting way. It was at the theater that he met his love, Suzanne, who was the choreographer for his first show. They became a couple a few years later during "Sweet Charity" and became inseparable for the next 16 years.
Terry was drawn to the ocean and loved a walk on the beach with a margarita afterwards sitting by a fire. He was a writer and filled notebooks of poetry with musings on his search and experience of life. That experience was mainly about love and loyalty and his many old and new friends are evidence that he lived that philosophy fully.
His hearty laugh and resonant voice will be missed by an entire community.
He is survived by Suzanne; his son, Sean (Liz); sister, Corene Dumas; grandkids, Phoebe and Joseph Lee; several cousins; his furry friends, Pippin and Gimli and so many beloved friends.
A celebration of his amazing life will be held at a later date. Condolences and memories may be shared with the family at www.whitesittfuneralhome.com.
Obituaries Newsletter
Sign up to get the most recent local obituaries delivered to your inbox.