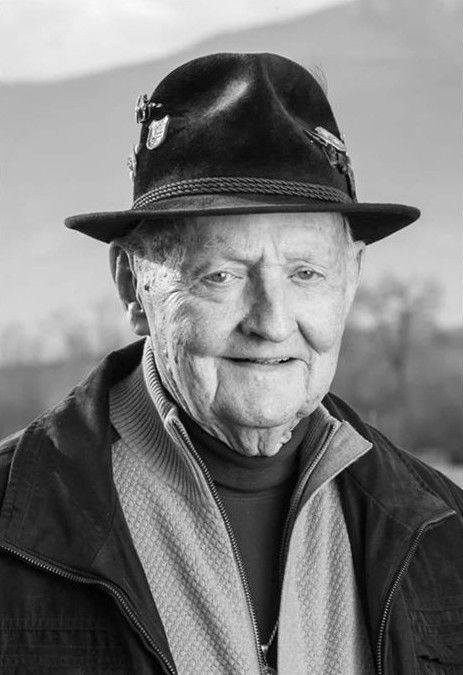 STEVENSVILLE — Arthur James LeFevre was born Nov. 9, 1926, in Canandaigua, New York. He passed away Friday, Jan. 24, 2020, at St. Patrick Hospital in Missoula at the age of 93 after a brief illness.
"At age 15 I decided it was time to let the world know that I was here and ready for greater challenges. So, my thumb and I hitched rides from my home, to the Adirondack Mountains in northern New York State. That began a career (in the hotel business) that spanned 30 years with breaks for WWII and a 20 year career in the corrugated box industry."
You have free articles remaining.
During his army tour of duty Jim was an actor with the Special Services along with Hollywood greats including Sam Goldwyn Jr. Jim loved acting and continued with little theater for much of his life.
He was a church leader, active in the community, a builder, a hotelier, a businessman, entrepreneur, and an honorary submariner, but more importantly he was a kind and giving man volunteering in hospice for many years. He was a loving husband, a kind and thoughtful father, grandfather and great-grandfather. Not to mention author.
Jim was preceded in death by his parents, sister and a daughter. He is survived by his wife, Cynthia and their five children, Fred LeFevre, Loree West, Sara Kenney, Joy LeFevre and Andrew LeFevre and their families.
A celebration of life will be held on Wednesday, Jan. 29, 2020, at 11 a.m. at the Whitesitt Funeral Home. A reception will follow at the Mission Bistro in Stevensville at noon.
In lieu of flowers we would appreciate donations given to Pantry Partners in Stevensville or Warriors On Quiet Waters in Bozeman in Jim LeFevre's name. Condolences and memories may be shared with the family at www.whitesitttfuneralhome.com.