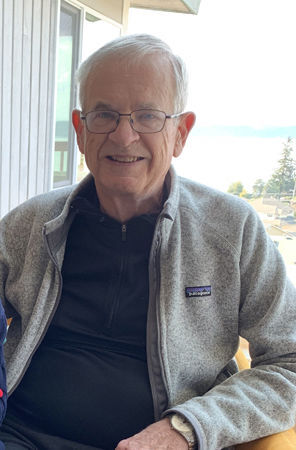 HAMILTON — Alan C. Abel, 72, of Hamilton, passed away Tuesday, Nov. 17, 2020, at his home. He was born Aug. 21, 1948, in Rochester, New York, son of the late Harvey and Dorothy Abel.
Alan moved from Rochester to West Covina, California, at the age of 2, where he later graduated from Don Bosco Technical Institute in 1966. He attended Cal Poly Pomona, where he majored in mechanical engineering and graduated in 1970, then he received his MBA from Long Beach State in 1972. On June 13, 1970, he married Janice C. Nelson in Chino, California, whom he had met at Cal Poly.
After graduating, Alan held jobs at Memorex, Honeywell, and the U.S. Naval Shipyard. In 1978, a job at FMC took his family to San Jose, California, where he resided for 32 years. Until his retirement in 2008, he worked at several different Silicon Valley start-ups with an expertise in designing and building inspection equipment for silicon wafers.
Alan was an avid outdoorsman with a passion for white water rafting and kayaking, skiing, hiking, and biking throughout California and the greater western states. He took his family on many camping adventures at National and State Parks. You could often find him in the early summer on the American River in Sacramento, and he took one especially memorable trip down the Rogue River in Oregon. He loved Tuolumne Meadows in Yosemite, hiking there with his family at the High Sierra Camps.
Alan is survived by his wife, Jan, of Hamilton; two daughters, Cabrelle Abel and husband Stephen Schoenfelder of Seattle, Washington, and Christina and husband Mark White of Dana Point, California; four grandchildren, Samuel, Sadie, Ethan and Elliott; and two brothers, Glenn and Kevin. He was preceded in death by one sister, Kathy, and one brother, Terry.
The family will hold a private memorial service in Yosemite once it is safe to travel. Condolences may be left for the family at www.dalyleachchapel.com.
Obituaries Newsletter
Sign up to get the most recent local obituaries delivered to your inbox.