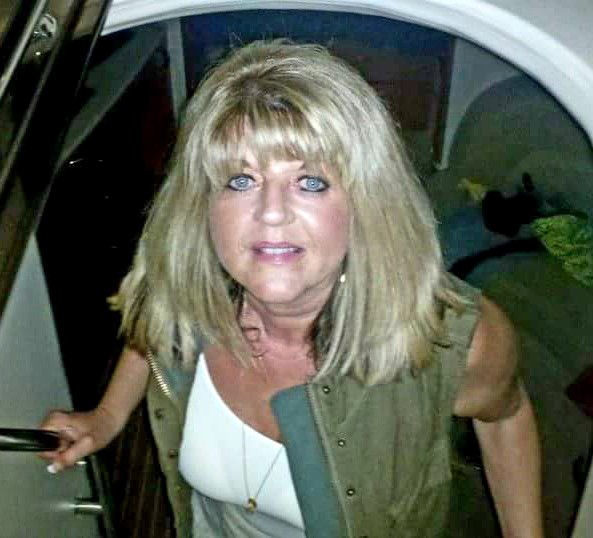 Lisa was admitted to Kootenai County Medical Center on the Morning of June 11, 2018 where she remained on life support until June 15, 2018. At which time her organs were donated to those in need.
Lisa was born in Hamilton, and grew up in Darby, with her sister Nita Hanneman Amatto. Their parents were Rod Hanneman (deceased) and Janet (Hoskins) Hanneman. Lisa graduated from Darby High School and then attended college at the University of Montana. She went on to become a wife, mother and a business partner.
Lisa was married to Francis (Frank) Skaw her long-time husband of 36 Years. Frank and Lisa began dating when Frank, a high school sophomore, took Lisa to her eighth grade graduation dance. They dated for six years before getting married in June of 1982.
Two beautiful children soon followed – Zachary (Zach) Rod Skaw and Chelsy Rae Skaw. Both Zach and Chelsy are incredible athletes and scholars. They went on to play football and soccer at the University of Puget Sound and Boise State respectively. Zach lives in Spokane with his wife Janelle and their two dogs Enzo and Roxie. Chelsy lives in Las Vegas, Nevada with her two dogs Charlie and Cherub.
You have free articles remaining.
Lisa was beautiful, vivacious, feisty and full of life. She had a laugh that everyone who knew her loved to hear. She loved telling a story or a joke with her hands in the air and her laugh being heard by all.
She loved boating, traveling, wine tasting, Teddy, her husband Frank and her family. She was always helping friends with issues that they were dealing with. She was a great listener, mother, wife, daughter and friend.
Lisa's last few years were spent loving and caring for their 5 lb. Maltese, Theodore Bearington Skaw III, whose short name was Teddy Bear and is known as Teddy. Lisa could be seen brushing him on the back of their boat, pushing him in his stroller or hiking with him in his front pack. Yes, she was one of those moms.
Memorial Services will be held at the Davenport Historic Hotel on Saturday, July 14, 2018, from 1 to 4 p.m. All those that knew her and loved for are invited to attend. This will be a celebration of her life.
Memorials can be made to LifeCenter Northwest a non-profit organ donation program.