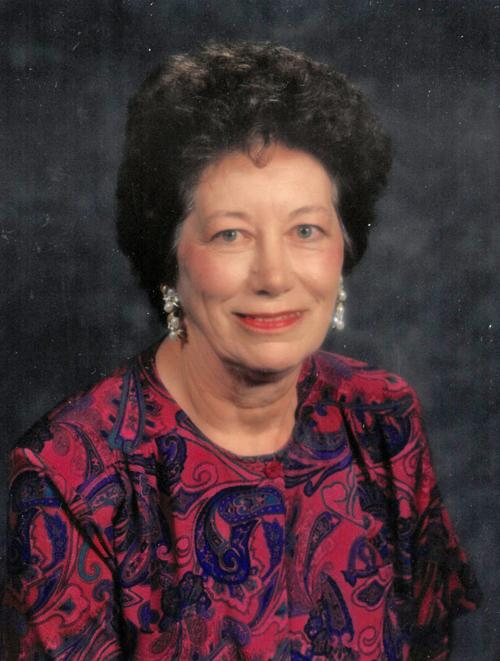 HAMILTON — Mildred L. "Millie" Higgins, of Hamilton, passed away Dec. 19, 2020, of natural causes. She was born July 22, 1931, to Floyd and Hertha Bennett, living her life in the Bitterroot Valley that she loved. She was a wife, homemaker and a great mom. She worked at Ravalli County Bank for 32 years and retired as a vice president in 1993.
Millie married Gil Higgins on Nov. 12, 1966, and together they enjoyed go-cart racing, dancing, camping and the Bitterroot Valley Dusters old car club. They were active members and officers in the F.O.E. 1693 Eagles, where they enjoyed many special friendships across the U.S.A. and Canada. Mom was also a member of Beta Sigma Phi Sorority.
Millie is survived by her husband, Gil; children, Virginia (Delbert) Wood, Carol (John) Farley, and Dale (Kristina) Tracer; stepdaughter, Patricia (Ronnie) Ponds; "adopted" daughter, Peggy Larson; grandchildren, Derrick and Deana Wood, Dusty and Jennifer Wood, Scott and Jody Sorenson, Justin and Janenne Sorenson, Sarah and Teddy Dowling, Forrest Ponds and Deven Gaddis; great-grandchildren, Taylor (Quinlynn), Brianna , Randee, Ashley (Wes), Kaylee, Gage, Baylee, Cameron and Jake; and great-great grandson, Emmett .
Our family is very grateful to the staff at Discovery Centre for their great care of our mom, and to Amanda Zech who facilitated our phone visits with mom. Her energy and kindness in making it possible to "see and talk" with mom will always be cherished.
Cremation has taken place under the care of Daly-Leach Chapel. Graveside services will take place at a later date. Condolences may be left for the family at www.dalyleachchapel.com Memorials may be sent to the charity of choice .