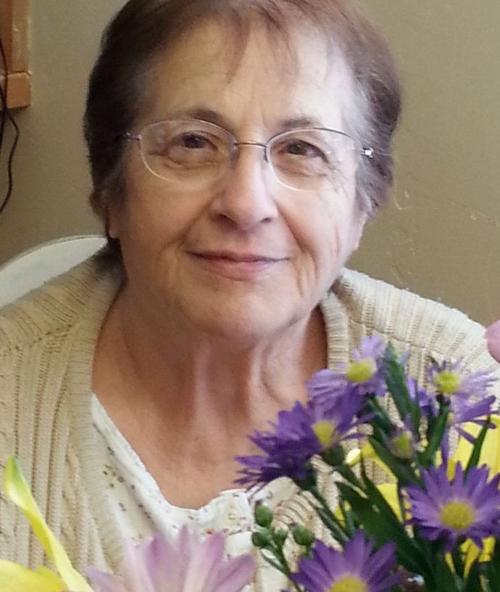 HAMILTON — On Monday April 6, 2020, Mary L. Smith, 85, of Hamilton passed away and entered into heaven. She was born May 13, 1934, along with her identical twin sister Margaret Aliberti in Portland, Maine, to the late Rocco and Lucy (Paolino) Aliberti. She was the third of the "Seven" sisters, Agnes, Grace, Mary, Margaret, Carolyn, Lucille and Linda. She grew up and attended school in Portland, and during the summer months Mary and her family would enjoy spending time at their beloved camp on Highland Lake with lots of extended family.
Mary loved all her sisters deeply, but she and her twin Margaret shared a special bond emotionally, spiritually and physically even having their sons, Steven and Michael, the same day, Feb. 28, 1959, delivered by the same doctor, twenty minutes apart.
On May 21, 1956, she married Leo B. Smith. They were married 58 years, and together they raised a family of five children. In 1962, the family moved to California and in 1978 Leo moved the family to Polson. Mary and Leo successfully ran Leo's Custom Meats in Polson for several years. Even though they made lifelong friends in Polson, the strain of living so far away from her beloved family, they made the decision move back to California. For the next 20 years, they lived next door to her mother, where she and Leo helped take care of her and their daughter's families.
Our mom, "Nana," was a loving mother and homemaker, a devoted wife, mother, grandmother, sister and aunt, she was loved by many and was dedicated to her faith and known for her kind and compassionate spirit.
More than anything she enjoyed spending time with her family and taking care of them. Her passion was her cooking, especially her Italian dishes. She was very proud of her Italian heritage. We will miss her deeply and she will never be forgotten.
Mary is predeceased by her husband, Leo; also predeceased by her daughter, Michelle Smith; and her three sisters, Grace, Margaret and Carolyn. She is survived by her children: daughter, Margaret (Rick) Buchanan of Hamilton; son, Michael Smith of Fullerton, California; Lucille (Jerry) Hernandez of Orange, California; and Laura Clairmont of Ronan; 10 grandchildren, and 10 great-grandchildren; sisters, Agnes, Lucille and Linda, and brother-in-law Richard Jordan, and sister-in-law Alice Smith. Other extended family including numerous nieces and nephews, special friends Connie and Marcie.
Services for Mary will be announced at a later date. Family suggests in lieu of flowers memorials be made to Assembly of God Church, Hamilton MT. Condolences may be left for the family at www.dalyleachchapel.com.
Obituaries Newsletter
Sign up to get the most recent local obituaries delievered to your inbox.