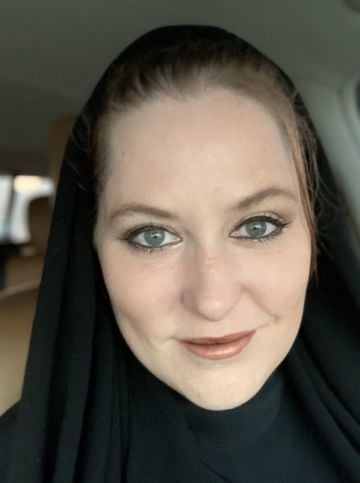 Stephanie Emory, 38, passed away January 18, 2021 (U.S. central time) at her home in Abu Dhabi, United Arab Emirates. Stephanie was born December 21, 1982 in Lancaster CA and moved to Hamilton MT at the age of 10. She attended school in the Hamilton area. She moved to Denver CO where she attended Colorado College of Technology, and met her future husband, Ali Mohammed. Stephanie was a kind, funny, beautiful, and unique young woman. Her courage and determination guided her onto unconventional pathways, where she forged ahead in true Viking spirit. She touched so many lives in her young life. Anyone who met her, loved her charisma and humor. Steph leaves behind her children, Mohammed, 10, Sara, 7, and twins Shamma and Shooq, 4, (to which she imparted her sense of humor and courage) her husband, Ali, mother, Dawn, and sister Emily. She is also survived by her mammaw, Joan, Aunt Sandy, and many other cousins, aunts, and uncles, and many many friends in the U.S. and the UAE.
I hope you still feel small when you stand beside the ocean,
Whenever one door closes I hope one more opens,
Promise me that you'll give faith a fighting chance,
And when you get the choice to sit it out or dance.
Dance... I hope you dance.