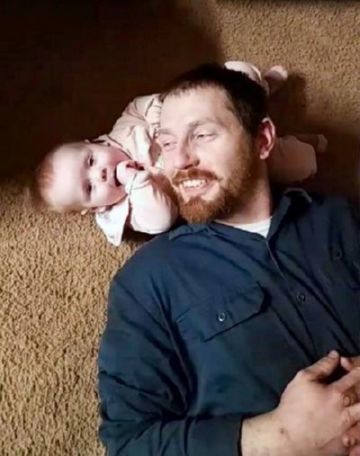 PINESDALE - Andrew Mark Jessop, born August 13, 1990 in Pinesdale, Montana, departed this life on February 19, 2021 in an avalanche in Stanley, Idaho, while snowmobiling with his buddies.
Andy graduated from Corvallis High School in 2008, and especially enjoyed wrestling while there. During his senior year, and after graduation, he worked with a cousin, "Master Stephen", as he called him, in the tile business. He enjoyed tinkering and fixing things from a young age, and when he and another cousin, Kevin, opened an auto repair shop, he was able to have fun all day. When they separated, he worked for a short while in the North Dakota oil fields where he was known as "the good Mormon boy" and then did construction work in Utah, where he met his love, Heather. He returned to Montana and worked at V-tech in Missoula for about six years, fixing cars all day, then going home and fixing cars in the evenings and on weekends.
In November of 2018 Andy was able to skip the daily commute and open his own shop, Innovative Auto Services, on Old Corvallis Road. Another of his dreams came true when he joined the Ravalli County Police Reserves, and he forged many friendships through that.
Andy worked hard and played hard. He had many hobbies and passions, including bow-hunting, camping, fishing, dirt-biking, snowmobiling, singing, and turning old auto parts into works of art. He loved his wife and children and got a gleam in his eye when he talked about them. He shared a special bond with his youngest, Blaire, and could get her to light up even over the phone. He spent hours holding and playing with her, and they shared many a laugh.
Andy was loved and respected by all who knew him, and will be greatly missed. He was a man of strong convictions and stood up for truth and righteousness; he was honest, almost to a fault. He spent his short 30 years serving others, and never turned down anyone who needed help.
Andy is survived by his wife Heather Michelle Matthews (27) and children Brycen (7), Braylee (5), Ryker (4), Deklan (nearly 3), and Blaire (5 months), his parents Mark Jessop and Ruth Wissenbach, and siblings, cousins, aunts, more cousins, uncles, more cousins, friends, more siblings, and more friends and cousins (and many cars). We love you, Andy!
Funeral services will be held on Tuesday, February 23, 2021 at 11:00 am at the Pinesdale Chapel with burial to follow in the Pinesdale Cemetery. Condolences may be left for the family at www.dalyleachchapel.com.