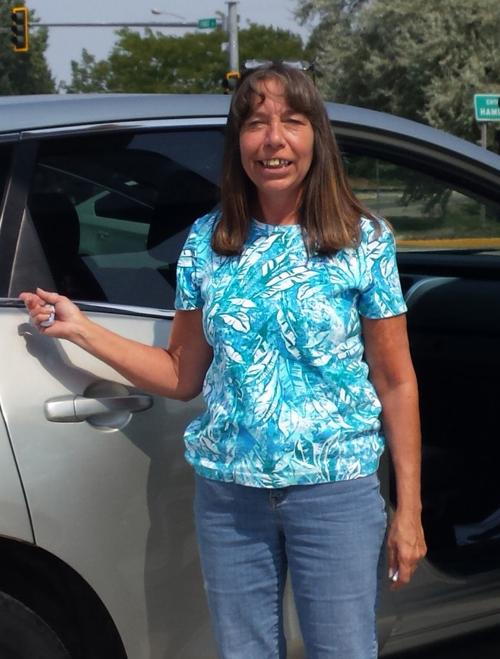 Brenda May "Lewis" Fisher, age 62, passed away suddenly from a brain aneurysm Wednesday, Feb. 19, 2020.
She was born to Alfred "Jack" and Doris (Wetzsteon) Lewis on Sept. 26, 1957, in Bakersfield, California. She graduated from Bakersfield High School in 1975.
She met the love of her life, David Fisher, in 1975, and they married May 1, 1976.
In June of 1979, their first son, Bryan Scott Fisher, was born. A few years later they moved to Darby. In April of 1982, their son, Jeffery Allen Fisher, was born. After 17 years of marriage, Brenda and David divorced but always remained close family friends with each other. They still always attended family functions together.
For over 30 years, Brenda was part of the Ravalli Head Start program. Fred Rogers said, "Anyone who does anything to help a child in his life is a hero to me." Brenda served as a hero to Head Start co-workers, parents and children alike. She was a knowledge filled mentor, cherished companion, and trusted leader in our community. She was especially admired for her calmness, humor and flexibility. Her extraordinary work will continue to benefit future generations. During her years of service at Ravalli Head Start she went to college at the same time and earned her bachelor's degree in early childhood development from UM Western out of Dillon in May of 2012.
In May of 2007, her first beloved grandson, Aden, was born. Her nickname quickly became "G-Mama" when Aden began to talk. Her next grandchild, Teron, was born in 2010, and third grandchild, Sage, arrived in 2013.
She was preceded in death by her grandparents; parents; her sister, Janet Lewis; her brother, Ron Lewis; her nephew, Austin Wetzsteon; and many close friends recently.
She is survived by her two sons; three grandsons; her brothers, Bob, Carroll, and George; 61 nieces and nephews; and many more family and friends.
Brenda will always be remembered for her kindness to all ages, her love of anything outside with nature, her love of being with friends playing cribbage, camping adventures, flowers, and never missing someone's birthday. She enjoyed being one of the first people to meet a new baby in the family. Brenda was a registered organ and tissue donor and is saving the life of others plus benefiting many more. The family suggests memorials to be made to Ravalli Head Start and talk to your loved ones about organ donation.
Graveside services will be at Sula Cemetery on Saturday, Feb. 29, at 2 p.m. A celebration of life will be held May 2, all day long, at the Three Sister's Campground, at Lake Como. All are welcome. Condolences may be left for the family at www.dalyleachchapel.com.
Obituaries Newsletter
Sign up to get the most recent local obituaries delivered to your inbox.