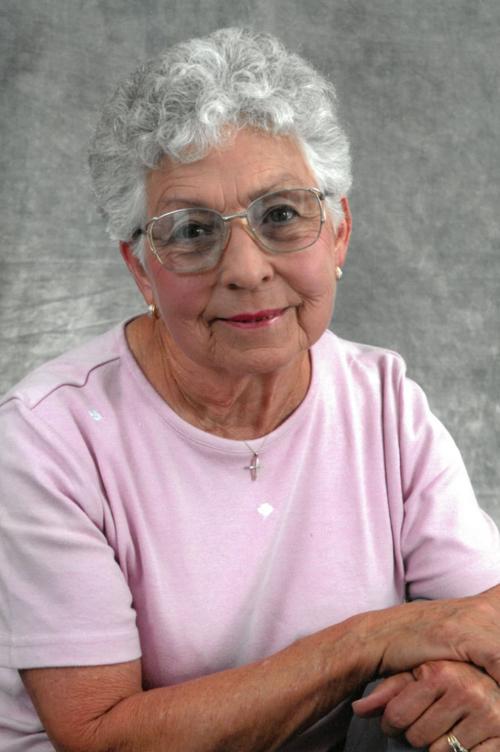 HAMILTON — Our mom, Verna Jean Burgess, 90, went to be with the Lord on Sept. 27, 2020, in Hamilton, with her son and daughter by her side. She was born Sept. 15, 1930, in Creighton, South Dakota, to Howard and Vivian Platt. She moved to Hamilton when she was only 9 years old. She graduated from Hamilton High School in 1948 and then went to Business College in Spokane, Washington. It was while she was going to college that she met the love of her life, Wm. Wayne Burgess. He was stationed at the Air Force Base there. They were married on April 9, 1950, at the home of Howard and Vivian Platt, in Hamilton. They celebrated 64 years of marriage together.
Mom is survived by her daughter, Carol (Bruce) Terry and her son, Bradley (Jann) Burgess; 11 grandchildren; 26 great-grandchildren; and 17 great-great-grandchildren. She is also survived by her sister, Shirley (Dave) Agner of Hamilton, and many aunts, nieces and nephews.
She is preceded in death by her husband Wm. Wayne Burgess; daughter, Barbara Hayes; her grandson, Cory; her parents, brother Howard "Gene" Platt; and sister, Nina Wofford.
Mom was a very loving and compassionate person who loved to be around family and friends. She had a beautiful smile that would light up the room. Mom loved to play games especially FastTrack that she played up to the last days of her life. She always played to win and most of the time she did. She was an original member of the 1st chapter of Beta Signa Phi established in the Bitterroot Valley.
We are very thankful for the love and care that the Remington gave Mom the last four years of her life. Her favorite time at the Remington was going to Country Jam on Sundays and going downstairs to listen to music when the musicians came to entertain the residents.
She will be deeply missed by all who knew and loved her as she was a very special person.
Memorial services will begin at 2 p.m. on Saturday, Oct. 17, at the Daly-Leach Memorial Chapel. A reception will follow the service in the funeral home's community room. Condolences may be left for the family at www.dalyleachchapel.com.
Obituaries Newsletter
Sign up to get the most recent local obituaries delivered to your inbox.