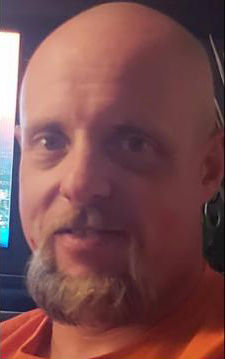 Soren "Trout" Sorensen, 41, of Wells, Nevada, passed away on July 8, 2020. Soren was born in Williston, North Dakota, to Aksel and Wylma Sorensen. His younger years were spent travelling in the U.S. and visiting family in Denmark. Shortly before Aksel's death in 1992, the family moved to Victor. Soren became involved in football and had a close-knit group of friends. He graduated from Victor in 1997 and in 1999 he married Jamie Lowell and began working at Jerry Wessels Tire Center. There he was mentored by Tony Bennett and was given the opportunity to help open a new Les Schwab in Dillon. While living in Dillon, Soren's first son, Aksel, was born. Les Schwab took Soren to Wells, Nevada, where he helped manage the store. In Wells he met and married Zoe Davidson and had his youngest son, Nathan, in 2004. He furthered his career becoming a diesel mechanic.
Soren's passions included cooking, fishing, camping, hunting, golf, paintball, pool, cats, the Denver Broncos, family, and most of all, his sons.
He was preceded in death by his parents, Aksel and Wylma Sorensen, and his grandparents. He is survived by his sons, Aksel and Nathan Sorensen, sister Lena (Sorensen) Magoon, nieces Alexia and Scarlett Magoon, and nephew Peter Magoon.
A memorial will be held 1 p.m. Saturday, July 18, at Hieronymus Park, in Hamilton.
Obituaries Newsletter
Sign up to get the most recent local obituaries delivered to your inbox.