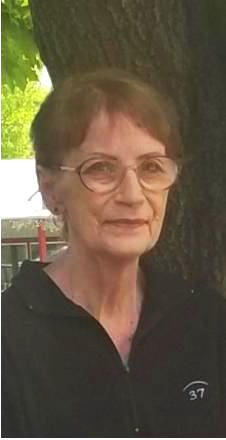 On the evening of Jan. 14, 2020, our sweet mother passed away surrounded by her children in Boise, Idaho.
Glenda was born on May 20, 1948, in Spokane, Washington, to Myron E. and Betty Elliott. She was the middle sibling to older sister Diana Neaves and younger brother Myron E. Elliott II. As a self proclaimed "Air Force Brat" she lived in a lot of places growing up, including Japan. When the family moved to the Bitterroot she found her home.
Glenda was an amazing mother to her two children. Dene'(Gary) Hellickson and Calvin(Tonia) McOmber, as well as many of their friends who called her Mom also.
You have free articles remaining.
She was known as "Grandma Cool" to her five grandkids, Timothy, Steven, Patrick(Lauren), Breanna and Megan(Seth); as well as her eight great-grandkids, Kevin, Alicia, Ethan, Ryan, Avery, Riley, Jazlynn, Ava Grace and honorary great-grandma to baby Jaxson.
Mom was friend to many and stranger to none. She touched many people with her kindness and thoughtfulness, unless, of course she thought you needed a little harassing, which she was more than happy to dish out.
Mom made many cherished friends over the years while at the Range Cafe or the Gold Coin. She especially cherished her friendship with her number one girlfriend, Maryann (Chris) Quinn, whose thoughtful cards brought much joy to mom over the last couple of months.
She was preceded in death by her parents; brother in law, Bill Neaves; and numerous members of the McOmber clan that she always considered as family.
A Celebration of life reception will be held at Daly Leach on Saturday May 23, 2020, from 2 to 4 p.m. Please come help us celebrate her. In lieu of flowers please make a donation to your favorite charity or hers, the Wounded Warrior Project.