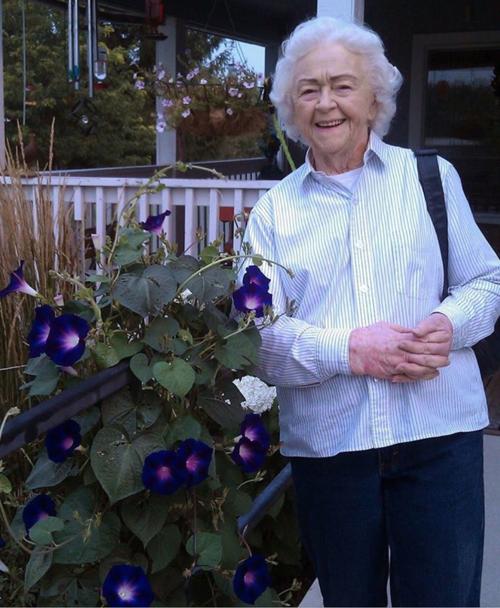 CORVALLIS — Long time Bitterroot resident and much loved matriarch Betty Ellis Hodge passed away March 31, at hospice at Marcus Daly Hospital. Betty was born April 27, 1928. She attended high school in Fremont, California. She married Frank Ellis and was the loving mother 10 children, Dan (Stacy) of Darby, Karen (Richard), Kris (Ray), Ron (Linda-deceased), Guy (Laurie), Tom deceased, (Nell), Joanne (Patrick), Jamie (James) Robert (Kartini) and Janice deceased.
Betty and Frank moved to the Bitteroot in 1949 where Frank worked as a carpenter, and Betty found herself very busy raising a brood of children. Frank passed away in 1981. Betty then went to school in Missoula and became a bookkeeper. She later retired and married Bill Hodge of Corvallis, deceased.
Betty was very active in community service, serving as secretary at the local Grange, with the Senior Center in Hamilton, and led the weekly exercise classes at the Golden Agers for many years, continuing to attend those classes for several years after she gave up the leadership. She was also a porcelain painter, taking classes from Marie Langevin for many years. Mom won many awards for her porcelain paintings and we are so proud of her.
Betty is very loved by her 10 children, 22 grand children and 25 great-grandchildren. She served as an excellent example of faith hope and charity to us all.
In lieu of flowers, please make a donation to one of mom's favorite charities, Wounded Warriors, St Jude Hospital or the ASPCA.
Obituaries Newsletter
Sign up to get the most recent local obituaries delivered to your inbox.