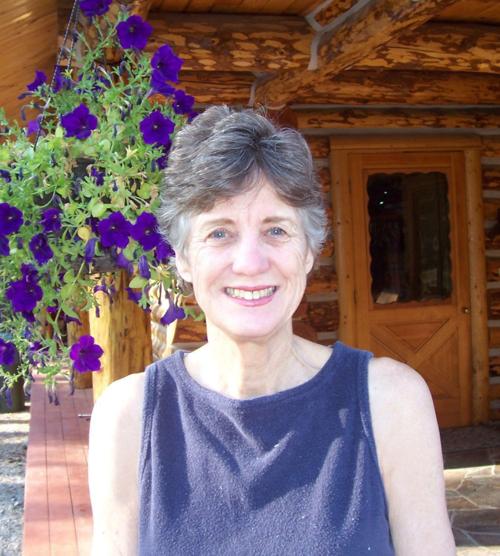 June 28, 1941 – June 23, 2020
Dr. Katrin I. Spinetta, née Menzel, passed away unexpectedly on June 23, just five days from her 77th birthday. She is survived by her husband of 55 years, the Honorable Judge Peter L. Spinetta, Ret., her three children, Peter, Anita and Lawrence and their eight grandchildren: Nicholas and Mitchell Spinetta; Reid, Katrina, and Case Ostrom; and, Lauryn, Alexis, and Lars Peter Spinetta. She is also survived by her five siblings Barbara Brooks Nutter, Ulli Menzel, Hans Menzel, Elizabeth Cohen and Michael Menzel.
The daughter of Hans Georg Menzel and Inge Wittmann Menzel, Katrin was born in Berlin, Germany during WWII. Her remarkable life began with childhood memories of being on one of the last trains out of the city, escaping Soviet occupation. Her family immigrated to the United States when she was six, and she vividly remembered being taunted for her German accent, which made her ultimate mastery of seven languages even more of a testimony to her brilliance, determination and strength. She excelled in school, earning a full scholarship to Wellesley College, the application for which she was proud to have typed on a Smith Corona typewriter that she earned while babysitting for 25 cents per hour. After Wellesley, Katrin won a fellowship to Yale University, where she completed a Master of Philosophy in Latin American Literature. Later, while simultaneously raising three children and working, she earned a Doctor of Education (Ed.D.) from the University of California, Berkeley.
Katrin was a linguist who taught Spanish, French, German and even Russian, at a variety of educational institutions including Saint Mary's College, the alma mater of her husband. Her career in education continued to rise and she ultimately became a Dean at Peralta Community College District and later at Diablo Valley Community College, both in Northern California. After her retirement, she continued to consult, helping educational institutions secure grant funding.
Katrin's children and grandchildren were always first on her mind, and when one evening when her husband found a guest ranch for sale in Montana, much to his surprise, she immediately announced that it would serve as a family compound and her legacy. Indeed, she was never happier than when sharing the Alta Ranch with family and guests. Montana was her adopted state and, despite all her degrees, she developed a passion for working outside with her trusty Stihl chainsaw on her hip and loved her local nickname "Paula Bunyan".
Her family will remember her indefatigable energy. Indeed, Katrin's idea of taking a break was to whip up homemade cream puffs for her grandchildren. She lived in constant motion, with her presence everywhere on the ranch. The only time she slowed down was to take her evening walk with her husband to the pond. Her family will remember their silhouettes holding hands in the setting summer sunset.
Except that it was Communism rather than Nazism that her family escaped, nowhere is Katrin's character and spirit better portrayed than in the musical, "The Sound of Music," a musical she and Peter attended in San Francisco on one of their first dates. Katrin sang and lived the songs of that musical all her life, including "I Have Confidence", "Climb Ev'ry Mountain," and, now fittingly, "So Long, Farewell":
"I flit, I float, l fleetly flee, I fly
The sun has gone to bed and so must I
So long, farewell, auf Widersehen, goodbye
Goodbye, goodbye, goodbye
Obituaries Newsletter
Sign up to get the most recent local obituaries delivered to your inbox.