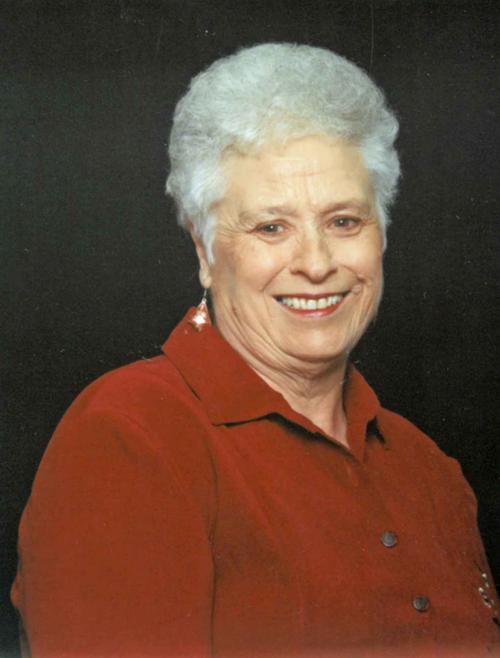 HAMILTON — Emma Jo (Jodi) Infanger Bergman had a great day on March 9, 2020 as she left behind her mortal shell and her beautiful spirit joined many of her loved ones who preceded her in death. 
She was born on July 4, 1937, to William and Emma Infanger in Kremmling, Colorado, the youngest of nine children. Her childhood was spent mainly in North Fork and Salmon, Idaho; she attended a one-room grade school and later was bussed 30 miles into Salmon for high school. After high school, she left the "Starve to Death Ranch" on the Salmon to work in Bozeman. It was there that she picked her future husband out of a photo, saying, "I'll take that one."  And she did! She and Robert Kaye Bergman of Great Falls were married in the Salt Lake Temple of the Church of Jesus Christ of Latter-Day Saints on March 25, 1957 for time and eternity. Kaye and Jodi celebrated their first anniversary by welcoming their son, Robert Keith, into the family. Next they added Eric before moving to Missouri where Kristine was born and Kaye earned his Ph.D. The one stipulation that Jodi had placed on her marriage was that she would never have to live on a farm. While that had been one of Kaye's dreams, he didn't make an issue of it with his dream girl. So, the young couple accepted employment at Rocky Mountain Laboratory in Hamilton, where they remained. There they added Liesl, Lara, Korrie and Rachel to the family.
Jodi was woman of many talents, including cooking and baking, candy-making, cake decorating, and china painting, but her greatest joy in life was her family and being a wife, mother, and grandmother. In the 1970s, Charlotte Groton wrote a letter to the editor titled "I Had the World's Meanest Mother." We sympathize with Charlotte because that was our mom. She cooked good food, and expected us to eat it – all of it. She assigned us chores, and we were expected to do them. She wanted to meet our friends, she wanted to know who we were with, where we were going and when we would be home. She expected us to mind our manners, be polite, and do our best in school. She always said, "Your Dad and I owe you kids a lot of things, but money isn't one of them. Mostly we owe you two parents who love each other and who love you." We are grateful for the home she created and the lessons she taught us each and every day. Above all else, our mother loved our Savior Jesus Christ. Her testimony was manifest in countless hours of service. She patterned her life after His, and that made her a blessing to all who knew her.
She is survived by her husband Kaye, sons Keith (LaFaye) and Eric (Anita); daughters Kristine Pitts (Chris), Liesl Recht (Howard), Lara Phillips (Derrick), Korrie Bastian (Mike), and Rachel Bergman; sisters Ilene Westfall and Loretta Gould (Gary); 24 grandchildren and (almost) 21 great-grandchildren.
Visitation will be at the Blodgett Canyon Ward building, 401 North 8th Street, Hamilton on March 14 at 10 a.m.; funeral service following at 11 a.m. Interment will be at the Riverview Cemetery in Hamilton. In lieu of flowers, please consider donations to Marcus Daly Hospice Services in Hamilton. Condolences may be left for the family at dalyleachchapel.com.
Obituaries Newsletter
Sign up to get the most recent local obituaries delivered to your inbox.