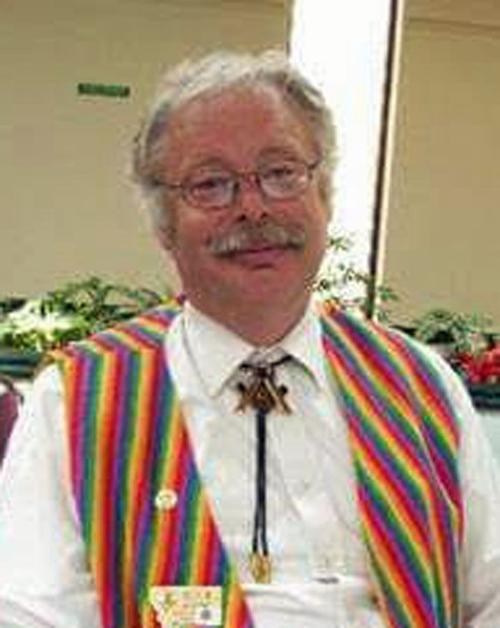 CORVALLIS — David Shane Keegan, 64, of Corvallis, passed away Tuesday, June 2, 2020, peacefully in his home. He was born Nov. 19, 1955, in Auburn, Washington, to Beverly and Duane Keegan. He was the eldest of three children.
Dave was raised on a farm in Auburn, graduating Auburn High School in 1974. He then attended Western Washington University, where he earned a bachelor's degree in 1980, and a Master of Science in 1982. He earned a Ph.D. in organic chemistry from the University of California, Riverside in 1990.
On Sept. 4, 1982, he married the love of his life, Penny Keegan. They had Kevin in 1987 and Emily in 1989. Dave was a loving father and devoted husband. After completing his Ph.D., Dave and his family moved to Corvallis. Dave took a job with RIBI, then Endobiologics. Service was an important part of David's life. He was an active member of the first Presbyterian Church, where he served as an elder and deacon.
David became a Master Mason in June of 2006 in Ionic Lodge 38. He was a member and past worthy patron of Leona Chapter 31 O.E.S. David also served as the Rainbow Dad for Hamilton Assembly 2.
David was preceded in death by his father Duane Keegan and his wife Penny Keegan. He is survived by his children Kevin (Bryn) Keegan and Emily Keegan; his mother Beverly Keegan and siblings Mary Settanni and Steve Keegan.
A Memorial Service will be held Friday, Aug. 14, at 1 p.m., at the Masonic Lodge in Hamilton with reception to follow. Condolences may be left for the family at www.dalyleachchapel.com.
The family asks that memorials be made to Leona Chapter 31 O.E.S, 115 3rd St., Hamilton, MT 59840.
Obituaries Newsletter
Sign up to get the most recent local obituaries delivered to your inbox.