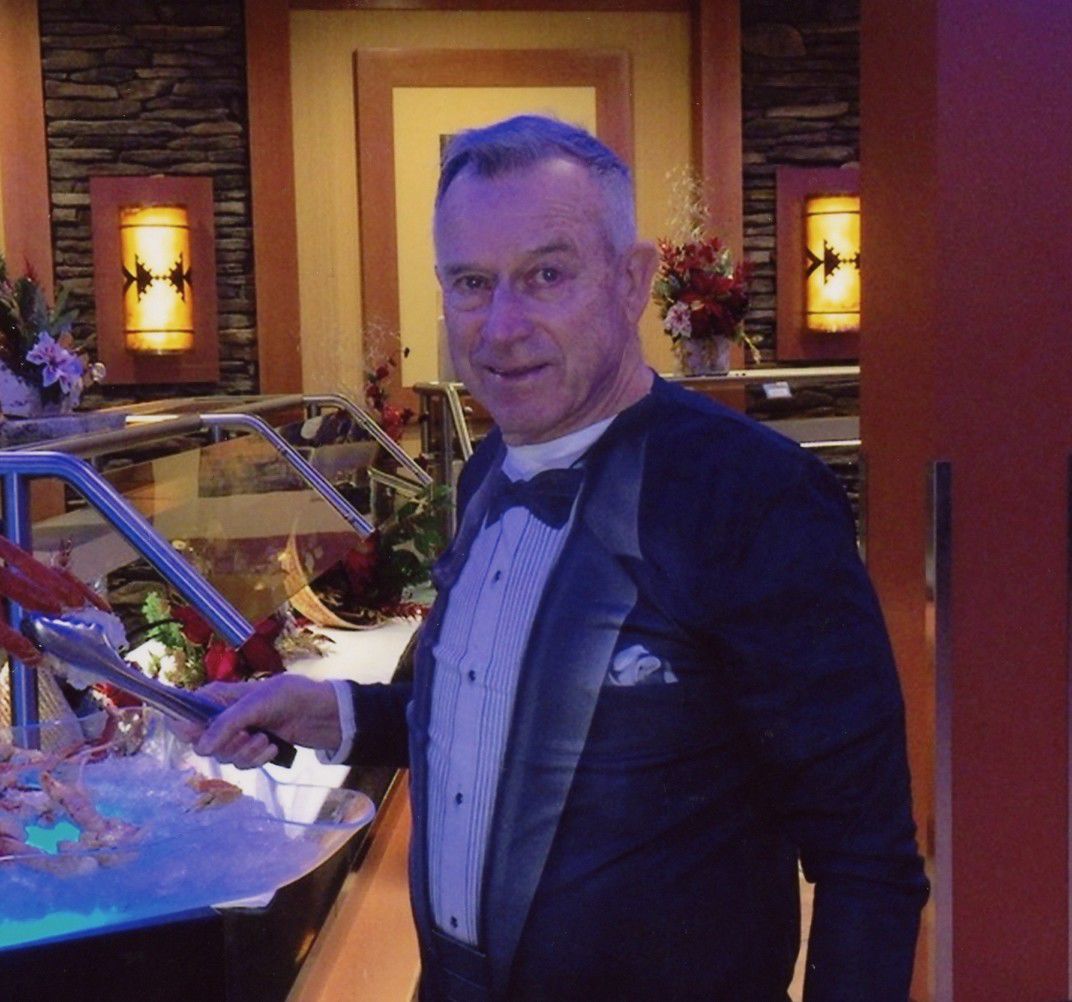 Allan Walters, age 78, a resident of Eagle River, Wisconsin, was promoted to Heaven Friday, April 17, 2020, at his home. He was born in Athens, Wisconsin, on Dec. 22, 1941, to Edgar and Ruth Walters. Allan was the youngest of eight children.
After graduating in 1960, he enlisted and served in the Wisconsin Army National Guard's 32D 'Red Arrow' Infantry Division. On Sept. 19, 1961, his division was called up and mobilized for a one-year tour of service to Fort Lewis in the state of Washington during the Berlin Crisis of the Vietnam War. Upon returning home from service, he worked for the West Bend Postal Service before making the switch to Wisconsin Electric Power.
Allan married his wife, Carol, in 1965 in West Bend, Wisconsin. They moved with their two children to Eagle River in 1977 when they bought Lake Aire Business Machines. During that time, he helped build the Assembly of God church. Because of his ice skating ability, he enjoyed taking part in the filming of the "Omen II" movie that was made on Catfish Lake. Allan also worked for the city before they moved to Hamilton in 1982.
During their life in Hamilton, Allan enjoyed gardening, fishing, hunting, camping and traveling. They found their church home at the Hamilton Assembly of God. In 1983, they adopted their daughter Sara. Allan again had an opportunity to take part in another movie filming, this time it was "Disorganized Crime" which was filmed in the Bitterroot Valley. Allan and Carol took a summer trip to Alaska where he helped build a church within a prison. Upon returning from Alaska, Allan served in the Montana State Legislature for six years. They lived in Montana until they retired in 2005.
Upon leaving Montana, they lived in North Dakota for a couple years. They then decided to try living in Arizona as well as Texas before returning to Montana. In 2019, they made the decision to move back to Eagle River. Allan and Carol began attending Abundant Life Church.
Allan was preceded in death by two children, Lisa (age 9) and Jeffery (age 2); parents, Edgar and Ruth; sisters, Jean, Marian, Betty and Grace. He is survived by his wife, Carol; daughter, Sara (Josh) Walters-Lamp of Salt Lake City, Utah; grandchildren, Andrew, Austin and Brooke; brothers, Calvin (Joyce) of West Bend, Wisconsin and Arizona, Charles (Patricia) of Bozeman; sister, Carol (Donald) Sedgwick of Campbellsport, Wisconsin.
A funeral service and burial was held on April 24, 2020. A Celebration of Life will be held at a future date yet to be determined.
Arrangements by Gaffney-Busha Funeral Home, Eagle River. Online condolences may be expressed at gaffney-busha.com.
Obituaries Newsletter
Sign up to get the most recent local obituaries delievered to your inbox.