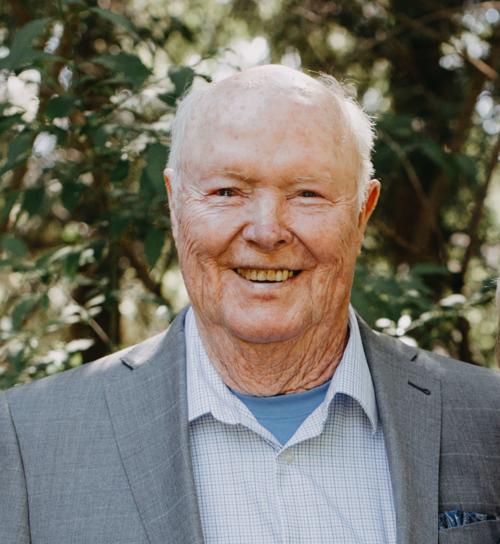 STEVENSVILLE — Barney Taylor was born in Cordele, Georgia, in 1931. At the age of 10 months he moved to Ft. Lauderdale, Florida, a city that would become a cornerstone for many of his life's most significant events.
Growing up, he attended Ft. Lauderdale High School where he played four years of football (both offensive and defensive tackle) before graduating in 1949. After a brief stint of semi-pro football, Barney enlisted in the United States Air Force and was stationed in both Okinawa, Japan, and Mt. Laguna, California, where he served as a radar operator. While serving in the Air Force, Barney earned the National Defense Service Medal, the Korean Service Medal and the Good Conduct Medal.
It was in Mt. Laguna he met the love of his life, Patricia Jean LaDou, whom he married on Feb. 7, 1954, a mere two days before he would have been promoted from Staff Sergeant to Technical Sergeant. Instead, Barney and Pat relocated to his hometown of Ft. Lauderdale where Barney worked as an oiler of heavy equipment for .90/hour. Quickly growing weary of the pay (and the sun), Barney and Pat returned to Mt. Laguna, where soon after his first son, Barney Johnson Taylor III, was born. And then once again, the young family relocated back to Ft. Lauderdale, where Barney's second child (Bret) and third child (Shari) were born.
In 1960 Barney left Ft. Lauderdale for the final time to settle his family on Winthrop Street in a community of San Diego called Clairemont, where they remained for 17 years. During this time he and his father-in-law, Ed LaDou, owned and operated one of the first chicken-to-go restaurants: LaDou's Famous Chicken in Pacific Beach. It was in March 1966 that one of the most memorable experiences of Barney's life began when he worked for 18 months as a civilian in Vietnam building quonset huts. Upon returning from Vietnam, he took his family on a month-long vacation through Western Canada, camping and fishing their way through British Columbia and Alberta.
In 1976 Barney and Pat felt the call for more wide open spaces and moved to Ramona, California, where they lived for 20 years. Then in 1996 they made the big move to Stevensville to settle just down the street from their daughter, Shari, and her family.
Outside of the Air Force and the restaurant business, Barney spent the majority of his career as a masterful bridge builder, working at different times for WF Maxwell, Daley, Healey, Hazard and Erreca, and constructing bridges throughout San Diego for 35 years. But Barney truly found his passions in retirement as he honed his skills as a gardener, taking great enjoyment in tending to his vegetables and landscaping his beautiful 5 acres. It was well-known among his neighbors, friends and family that the sight of Barney riding his mower across the lawn meant he was experiencing a moment of great contentment and happiness!
Barney is survived by his wife, Pat, of just-short-of 66 years; he was the love of her life. He is also survived by his three children: Barney Taylor III of Santee, California; Bret Taylor of San Diego, California; Shari (Taylor) Feeser and husband Shawn of Stevensville. Also, two grandchildren: Giorgio Romanello of Ocean Beach, California, and Julia (Feeser) York and husband Clifford of Spokane, Washington, and "adopted granddaughter" Molly Hough of Minneapolis, Minnesota. He was preceded in death by his beloved sister, Doris T. Webster, and his mother, Julia Belle Franklin Taylor Snowden. Barney was an integral and well-loved figure of his family and community whose generosity, tenderness and wit will always be associated with his memory. The family would like to thank those who cared so well for him these past years: Lifespan Family Medicine, International Heart Institute and Ridgeway Pharmacy.
A memorial will be held at Whitesitt Funeral Home in Stevensville on March 15, 2020, at 11 a.m.
In lieu of flowers, donations may be made to either Wounded Warrior or Bitterroot Animal Shelter.
Obituaries Newsletter
Sign up to get the most recent local obituaries delivered to your inbox.