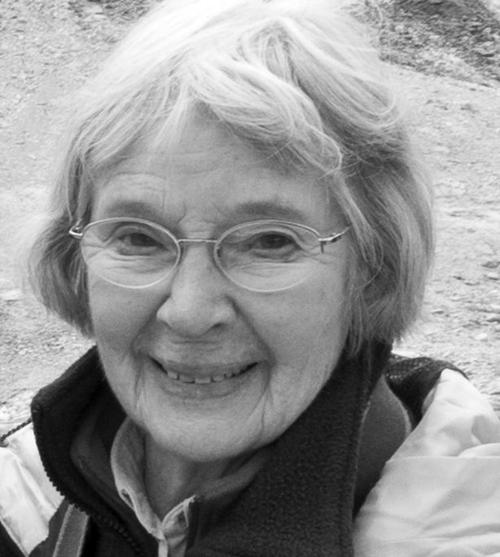 DRUMORE, Penn. —Sheila Sweyer Bachman, 92, wife of the late Dr. William H. Bachman, died peacefully in her sleep after a short illness in Drumore, Pennsylvania, on Nov. 6, 2019.
Born in Hornell, New York, on Feb. 24, 1927, she was the only daughter of Walter and Rosamund Sweyer.
Sheila was of a generation of women who willingly sacrificed a potentially satisfying professional career — in her case nursing — or motherhood and home management, at both of which she excelled. Four children were born between 1952 and 1961, during which time her husband Bill completed his medical studies and established a family practice in Wellsboro, Pennsylvania.
Wellsboro was home for 25 years, followed by 10 years in Lancaster County, Pennsylvania, where Bill completed his medical career before retiring in 1991, after which life was divided between their Pennsylvania home and Orient, New York, where they remodeled an old sea captain's cottage in which Sheila's father had lived until his death in 1989. In 1996 they moved permanently to Orient and enjoyed a comfortable seaside life of boating, fishing, lobstering and clamming until 2004.
In their late 70s, they surprised the entire family by moving to a ranch house on five acres in the shadow of the Bitterroot Mountains in Hamilton, where they could continue to pursue the outdoor life in a new setting and indulge their love of fly fishing.
After ten happy years in Montana, Sheila returned to Pennsylvania in 2014 following the death of her husband of 64 years, since which time she lived with her daughter Barbara and son-in-law Roger in Drumore.
In the many the towns she called home, Sheila was an active participant or volunteer worker in a variety of areas, including church, book and women's groups, conservation organizations, libraries and schools.
She is survived by her daughter, Barbara and sons Bill, David and Todd, their spouses and five grandchildren. Her only brother, Walt Sweyer, predeceased her in May 2019.
A memorial service will be held on Sunday, Dec. 15 at 1 p.m. at Chestnut Level Presbyterian Church, 1068 Chestnut Level Road, Quarryville, Pennsylvania.
Donations in her memory can be made to the Quarryville Library and Solanco Neighborhood Ministries.
Obituaries Newsletter
Sign up to get the most recent local obituaries delivered to your inbox.