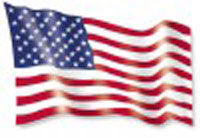 HAMILTON — Hans Richard Schweitzer, 94, died May 3, 2019 at Marcus Daly Memorial Hospice Center of congestive heart failure.
He was born in St. Paul, Minnesota, on Nov. 10, 1924 to Robert and Hertha Schweitzer. Hans was a veteran of the Second World War where he served in the Southwestern and Western Pacific as an infantryman. He was with the American Division and the 7th Infantry Division. After the war he had a career with the Boeing Company of Seattle, Washington, but spent much of his career throughout the Western states, Florida and the Middle East.
In retirement he attained his pilot's license and built and flew his own airplane. He also helped build several other planes.
He was preceded in death by his father Robert James Schweitzer; mother Hertha Marie Schweitzer; wife Mary Katherine Schweitzer; brother Robert James Schweitzer and sister Carlyn Jane Piper.
Survivors include his son, Robert Michael Schweitzer of Corvallis and daughter, Lyn Whitney Graves of Stevensville.
At Hans's request, no formal services will be held. Daly-Leach Chapel is in charge of arrangements.
Obituaries Newsletter
Sign up to get the most recent local obituaries delivered to your inbox.